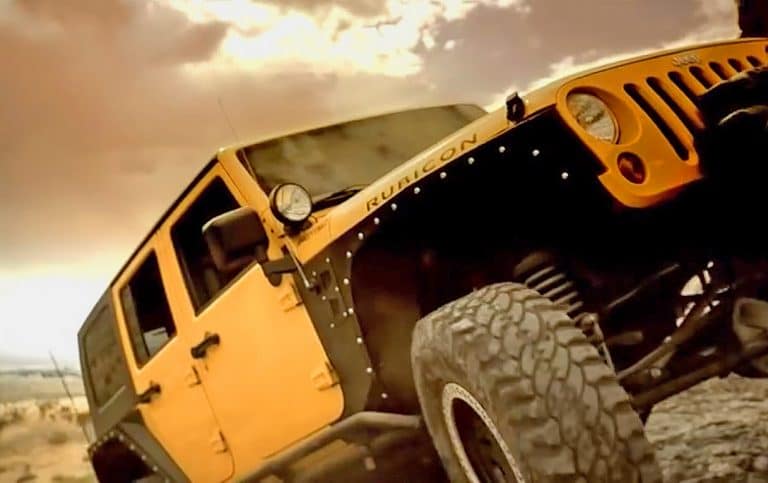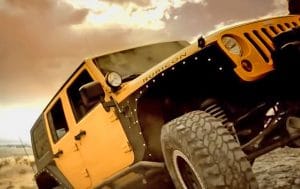 Whether you are looking to replace an old OEM battery or upgrade to an aftermarket monster, there are plenty of reasons to look into a new Jeep battery. Of course, just like every Jeep is a reflection of its owner, every Jeep will also need the battery carefully considered. This is especially important for Jeeps which are often used in unconventional ways.
Our List of Best Jeep Batteries
That is why we have scoured the internet to put together a list of the 5 best Jeep battery products we could find. We made sure to highlight what each product is best at and also provided a helpful buyer's guide so you can make an informed choice. We rated the Odyssey Batteries as our top-rated choice, but it is not the best for everything.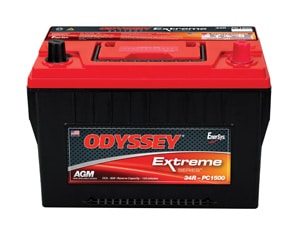 Our pick for the Editor's Choice best jeep battery on the list should come as little surprise to anyone who knows anything about automotive batteries. Odyssey is consistently ranked as one of the best battery manufacturers across the board–and with good reason. Odyssey Batteries is owned by EnerSys and has over a century of battery experience to back them up. On top of that, this company specializes in automotive powering and power management products.
Best In Class
When you look for a primary battery, you are generally going to look for the standard specs as those are designed to provide the most relevant information. In this instance, there is not much marketing as each spec plays an important role in the function of the battery. Thankfully, the Odyssey Batteries comes with the best specs across the board. For instance, the 850 amps for CCA is 50 amps more than its next closest competitor. While its reserve is not so overwhelmingly impressive, it is still the best on our list.
Solid Construction
On top of having the best specs, the Odyssey also has a good design providing an extended life. This is an AGM battery which means you do not have to worry about changing or refilling any water or solution. The Odyssey also comes with vibration resistance to ensure that all connection, both inside and out, remains intact. Finally, there is a 3-year warranty that comes with this battery with a 4th-year option. Finally, this particular battery comes with a couple different mounting and connection points to offer some flexibility when mounting the battery in an aftermarket kit.
Pros
Is an AGM battery
Has 850 amps CCA
Has an RC of 135 minutes
Has a 3-year (4 optional) warranty
Has vibration resistance
Has mounting flexibility
Has a 68 Ah NC
Cons
The most expensive battery reviewed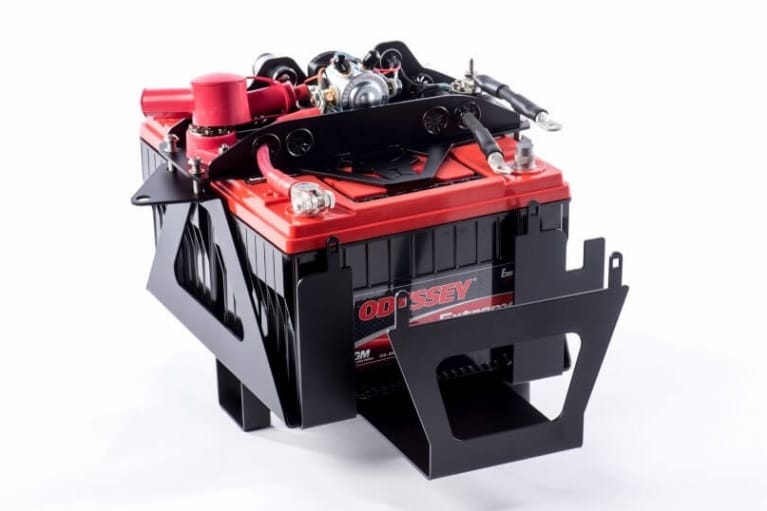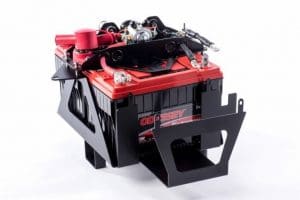 Speaking of aftermarket kits, we are actually calling an audible with this one, because many of the best Jeep batteries deserve their own mounting kit. On top of that, aftermarket mounting kits can provide a wealth of options and convenience regarding your Jeep's electrical system. While this can make the basic things easier on their own, it can make expanded electrical systems significantly easier. This is especially true if you want to add a power-hungry aftermarket audio system. Of course, this is also true if you regularly leave the confines of civilization for extended periods of time.
Double Up
While most people will be in the market for a primary starter battery, there are plenty of people who find the need for multiple batteries. Sometimes this involves using 2 or more batteries to power separate systems while other times more advanced systems might have different batteries for different purposes. In this instance, the system's control unit draws from each battery according to its needs. Regardless of your particular need, the Genesis' primary benefit is a smooth and effortless dual battery setup.

Solid Controls
That said, if your needs involve refined control, then the Genesis has you covered there. With a built-in wiring system that is not only powerful in its own right, this system is also easily expanded with a smart isolator that comes with its own automatic functions. For instance, you can install a button to switch over from your primary to the backup battery in the event of a dead battery. The numerous power and ground wires also provide ample access for easily connecting multiple accessories.
Pros
Is a complete kit
Is specifically for Jeep products
Allows the addition of a secondary battery
Is less expensive
Cons
Does not come with a battery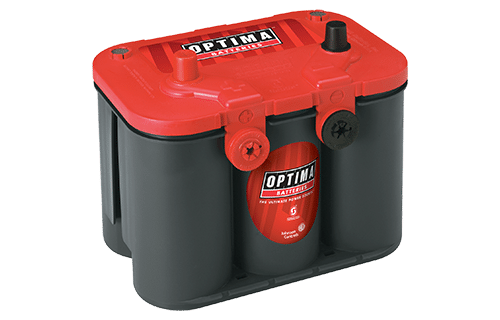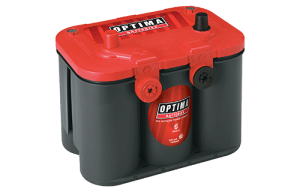 Optima may not have the same century-plus experience that some of the other companies we saw have, but they are still known for being a top-tier battery manufacturer. Founded in the 70s, it is not as if Optima are fresh young faces, new to the game. This company has been not only putting out excellent products for almost half a century, but they continue to innovate within their market. That is why we think this is the best all-around starter battery for most people's needs. It is not the absolute best at anything but is solid across the board at a lower cost.
Reasonable Specs
If you are simply looking to replace your OEM starter battery with one that will provide superior performance, the Optima Red Top is more than up to the task. While not the best on our list, the 800 amp CCA is still the second-best and more than enough for most people's needs. The 100 minutes of a reserve is less than ideal, but it is still more than enough to usually get back to people. One potential spot of concern is the 50 Ah NC which might indicate a shorter time between charges than some of the other batteries we reviewed.
Finding the Balance
One of the more intriguing qualities of the Optima Red Top is its use of the patented SpiralCell technology. This is an internal design using the structure of the fibrous medium in the battery. This structure makes the battery significantly more efficient and durable–in theory. In practice, the Red Top has recently been hit with a rash of complaints concerning the longevity of the product. It does seem like this may have been a bad batch, but the response was not insignificant.
Pros
A less expensive battery
Is an AGM battery
Has 800 amps CCA
Has an RC of 100 minutes
Has SpiralCell design
Has vibration resistance
Has a 50 Ah NC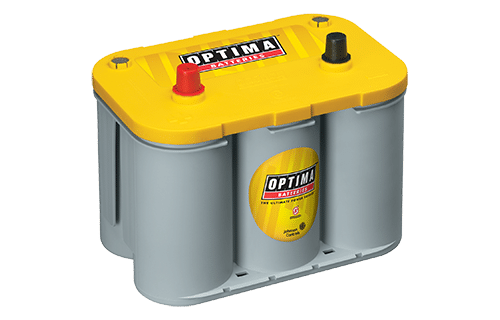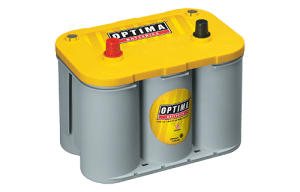 Within the Optima lineup, the Red Top is the basic starter for most people. The Blue Top is the high-end model for those with serious power needs. The Optima Yellow Top battery actually does not even try to fit along that spectrum. Instead, the Yellow Top battery is an attempt to hybridize the maintenance-free AGM type of battery with the conventional lead-acid deep-cycle type. In terms of performance, this does leave the Yellow Top a bit out in the cold as a primary Jeep battery, but it makes it an ideal candidate as the best secondary jeep battery we saw.
The Mix
The primary benefit of the Optima Yellow Top is its ability to enter a pseudo-deep-cycle state where its self-discharge is significantly lower than you would expect from a traditional starter battery. This allows it to last significantly longer with a full charge before being used than other batteries. In fact, even our Editor's Choice cannot accomplish this feat making the Yellow Top's position as the best secondary jeep battery pretty much automatic. That said, using this battery as a primary could be problematic.
A Bit of Meh
When it comes to the specs of the Yellow Top battery, there is nothing truly damning, but nothing stands out either. So long as you have relatively basic needs, the Yellow Top is fine for your general Jeep needs. If you want a single-draw system with aftermarket additions, you will be asking too much with only 750 amps CCA and a 55 Ah NC. Still, the 120 minutes of a reserve is solid while the SpiralCell design seems to be especially effective for this model. There is also a decent amount of vibration resistance, though that has a bit to do with the AGM's maintenance-free design.
Pros
Is an AGM battery
Has 750 amps CCA
Has an RC of 120 minutes
Has SpiralCell design
Has vibration resistance
Has a 55 Ah NC
Is a deep-cycle hybrid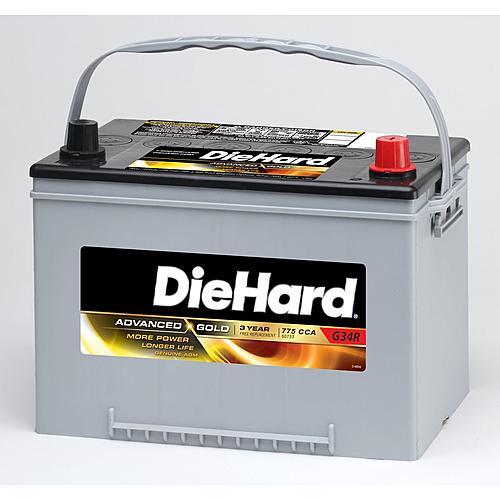 Most people these days may not know this, but DieHard was a brand that was actually developed in-house by Sears. This is surprising considering how effective DieHard batteries are and that Sears was primarily a distributor more than a developer. Regardless, DieHard stood as the standard of all-around excellence for decades starting from their origin in the 1960s. That said, DieHard has not really kept up with some of the more innovative companies but still offers a great product at a great price. That is why we rated the DieHard AG as our best budget jeep battery.
Decent Specs
When you go bargain shopping, it is a good idea to look at the floor of a product rather than its ceiling. If a budget item has a surprisingly good spec, all the better, but it is more important that all specs meet a minimum threshold. Thankfully, the DieHard is only a bit in one of the specs, and it is not nearly the most important one. With 775 amps at 0-degrees, the DieHard is a bit lower than some standard starters, but it is not the lowest. On top of that, the 120 minutes of a reserve is again in-line with industry leaders.
A Decent Construction
The one issue with DieHard batteries is that it uses an in-house sizing system that is not standard. This is not much of a hassle, but it does require you to pay a bit more attention and do a bit more research. Still, DieHard has brought its construction up to pace with what you expect from a solid brand. The body is heat-sealed to ensure that the AGM type does indeed remain leak and maintenance-free. Finally, the body has been redesigned to offer more vibration resistance than their previous model.
Pros
The least expensive battery reviewed
Is an AGM battery
Has 775 amps CCA
Has an RC of 120 minutes
Has a heat-sealed body
Has vibration resistance
Has a 50 Ah NC
Best Batteries for Your Jeep – Buyer's Guide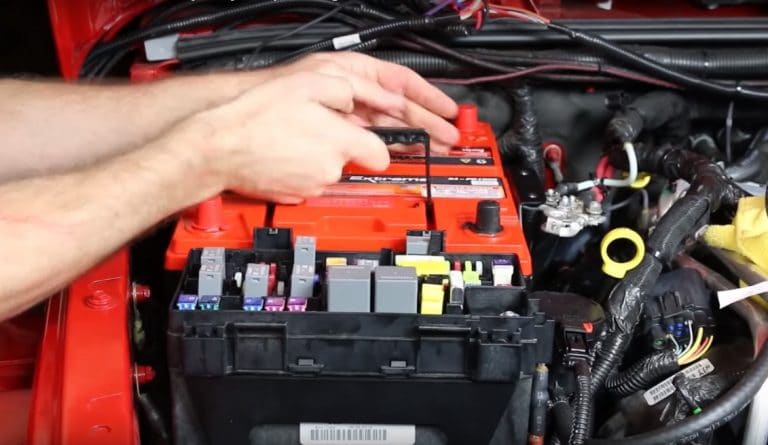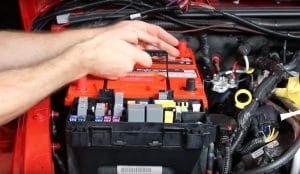 This is easily one of, if not, the most important consideration to make outside of the size–which is not really up for debate. There are aftermarket options to change what size battery you need to use, but generally, you are stuck with what you get. The type of battery you use, on the other hand, is not always set in stone. Granted, there are still some general prescriptions you can expect, but there are plenty of instances where using one type of battery over another is indicated.
Batteries Classification and Types
That said, when it comes to primary batteries for your Jeep, you are either looking at either conventional lead-acid batteries or valve-regulated lead-acid batteries. There are other types of batteries, and you may even find an aftermarket use for them. But most Jeeps vehicles will use one of those 2 batteries depending on what they want to pay and what they want to do.
Conventional Lead Acid
Conventional lead-acid batteries is one of the most common types of vehicular batteries primarily because they are able to generate a stronger pulse than some of the other types of batteries out there. While the capacity of energy to weight or volume is important, the battery needs to be able to deliver a powerful enough jolt to push certain parts of the vehicle. If you have an aftermarket sound system, this becomes especially important.
However, as we alluded to earlier, conventional lead-acid batteries do not provide nearly as much energy as some of the other types available. Though there is even some wide divergence in that aspect as well. Conventional batteries are often less expensive than the newer types of batteries, though you will be recharging them more often. Thankfully, because they are so common and need to be recharged more frequently, most equipment is compatible with them.
Starting, Lighting, and Ignition (SLI)
This is easily the most common type of battery used in automobiles and is often the OEM battery that comes with the vehicle. Jeep vehicles use a Mopar OEM battery most of the time, and this is not a bad brand at all. The average lifespan of a Jeep OEM battery is about 3 years, which is respectable. That said, there are still superior SLI batteries on the market to the Mopar OEM models.
On top of that, this is generally the primary kind of battery that you can use without any additional aftermarket electronics arrangement as well. Of course, plenty of Jeep owners that use their vehicles for regular or extreme outdoorsmanship use often do modify their vehicles depending. Still, most people will want a battery that operates under this arrangement to ensure that they can power everything.
Deep-Cycle
These are often some of the best selling aftermarket batteries but not as a primary battery. Basically, deep-cycle batteries do not provide nearly as strong of an upfront punch as SLI batteries do. The CCA and burst amps are significantly lower making them poor for use as the primary battery. However, the deep-cycle battery is extremely versatile and makes for a great secondary battery. Of course, this really depends on what aftermarket items the battery may be powering.
One thing to keep in mind is that if you have a secondary deep-cycle battery, the CCA will need to meet the aftermarket demands. Otherwise, the deep-cycle battery will not be able to properly power the item and could damage either the battery or the item in question. This is most commonly an issue if a deep-cycle battery is used to power a sound system. As a last ditch reserve, this is likely one of the best batteries available.
Lithium-Ion (Li-Ion)
This type of battery has been around for a while, but it has only recently seen use in vehicles. This is because Li-Ion batteries are not compatible for use with traditional combustion engines. Considering that this had been the primary type of automotive engine even to this day, these are not a common type. Though, with the increase of hybrid and electric engines, there is a growing market for Li-Ion automotive batteries.
For Jeep, this is a bit of a non-issue at the moment but is likely to become more relevant in the near future. This is because Jeep only has a single hybrid vehicle right now will not have a fully electric, or EV, automobile until 2020. This means that there are few Jeep owners today who really need, let alone benefit, from a Li-Ion battery. That said, this is a growing market that Jeep is definitely expanding into, so you should probably keep an eye on it.
Valve-Regulated Lead-Acid (VRLA)
VRLA Batteries are some of the most common types of batteries used in automobiles, in general, these days, because they do not require any maintenance. Regardless of the particular composition and process design, all VRLA batteries are considered "maintenance-free"–though that is a bit of a misnomer. Still, the fact that you do not need to add water to VRLA batteries is a nice quality, especially for the casual consumer.
VRLA batteries come in 2 different types that might seem similar but are fairly different in their indicated uses. Absorbed glass mat batteries use thin plates made of glass fibers to absorb the electrolytes between the charged plates. Gel cell batteries, on the other hand, use a silica gel that serves as the medium for the electrolytes which allows easy transfer of the energy between the plates. That said, these seemingly similar arrangements actually lead to fairly different results.
Absorbed Glass Mat (AGM)
By far the most common type of VRLA battery, but this has more to do with its environmental preferences and burst amps than anything else. This makes AGM by far the better VRLA type of battery for most people's general purposes. Specifically, the higher burst amps make them better suited in use as the primary starter battery. Considering most people do not actually have a secondary battery hardwired to their Jeep, this is easily your better option in general.
Another major benefit of AGM batteries comes to those who live in colder climates–an environment where Jeeps are already particularly useful. AGM is not only able to crank more effectively than gel cells, but they are able to do so even in the coldest climates. AGM batteries are also fairly easy to recharge and far less prone to being damaged by charging them improperly–though that is still a real threat with the wrong equipment.
Gel Cell
The other kind of VRLA batteries and is less common though not uncommon by any measure of the term. That said, there are often issues of confusion from the manufacturer that leads to confusion in the customer. Basically, there are a number of gel cell batteries on the market misidentified as AGM batteries. As such, it can be difficult to sometimes determine what is the best maintenance process you should use.
In terms of qualities, gel cell batteries are better served as a hardwired backup due to their lower amp burst and slower discharge rate. In fact, the discharge rate for gel cell batteries is low enough to allow them to last for significantly longer than most battery types if properly maintained. Another benefit of gel cell batteries is that they function effectively even as the temperatures begin to climb. In this way, they are better suited for the opposite climate as the one for AGM batteries.
Wet Cell
These are no longer the most common type of battery, but they are easily still the most affordable type. As a bit of an older design, the wet cell battery uses a literal solution of electrolytes to conducts the electric charge between the battery's plates. This carries with it a number of consequences that make the battery far less convenient but far more affordable. The name of the game with wet cell batteries is maintenance.
Quite simply, wet cell batteries will require significantly more maintenance than pretty much all the other types. While most types have a particular process you have to do from time to time, wet cell batteries require that you exchange the old solution for a new solution. Aside from the physical inconvenience of having to do this, there is also an issue with waste disposal as well. All of this may not be that bad, but wet cell batteries are not exactly the longest lasting either.
Cold Crank Amps (CCA)
Out of the different specs, this is likely one of the more important–even if you do not live in a cold-weather climate. While certainly not an infallible standard, the CCA does at least provide a general idea in terms of reliability. Of course, this can quickly change if you are using a battery that functions perfectly in colder weather but suffers in hotter climates. As such, the CCA is not the end-all, be-all, but it is a good shorthand in the absence of consistent standards. This measures the amperage when the alternator is turned in 0-degree Fahrenheit temperatures.
Conclusion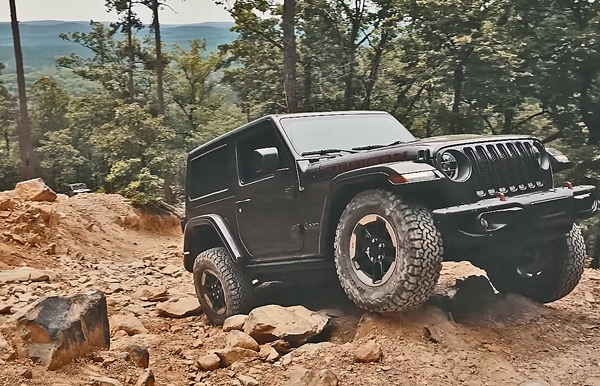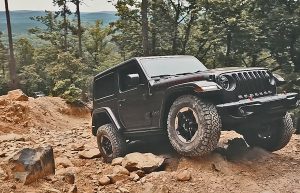 In the end, the Odyssey Batteries provides by far the best results as a primary, starter battery. While it may not exactly be the best secondary battery we saw, it would actually serve reasonably well in that context as well. This is especially true if you need a secondary battery to power aftermarket modifications.
Of course, if you are just looking to replace your old battery with something reliable that is also reasonably priced, then we recommend the DieHard Advanced Gold AGM Battery. At nearly ⅓ less the price of our most expensive option, the DieHard still checks all of the boxes while remaining competitive with some of the other options we saw.