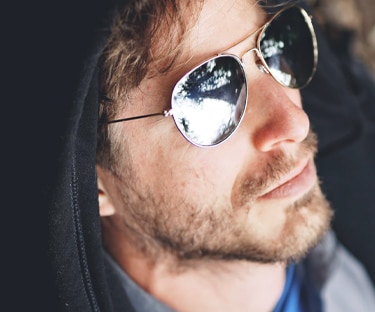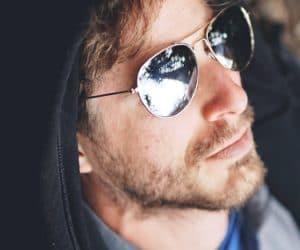 The purpose of sunglasses are fairly obvious, but the actual wealth of options for sunglasses offers surprisingly specific uses. For instance, the type of sunglasses you would wear for a day on the beach, on the lake, and on the golf course all differ on a number of qualities and features that often seem like merely marketing tags to get you to buy.
However, these features are all designed with the wearer in mind, and this goes the same for driving. Stuck in a car, forced to look ahead, and often without an alternative route, driving towards the sun is a uniquely annoying and torturous experience. Even worse, there is not really much you can do about except get some good shades.
Top Sunglasses for Driving
We've put together a list of the five best driving sunglasses, each of them focused on a certain type of driver. Also, there is a helpful buyer's guide, so you can find the right pair of driving sunglasses for you.


1. William Painter Aviator – Top Performing Polarized Driving Sunglasses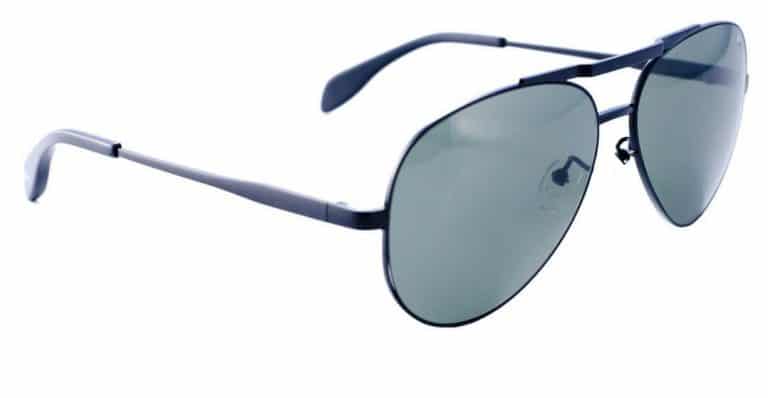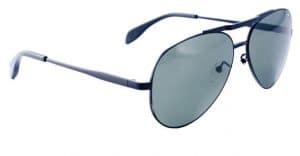 William Painter is a fairly new brand to hit the sunglasses market. In fact, as recently as 2015 this brand was on Kickstarter to secure the necessary funds to even start the business–though, they were wildly successful, securing over $200,000. Since then, William Painter has quickly ascended from a completely unknown brand into a luxury brand in the span of two short years.
One look at the design and construction specs of these specs and it is not difficult to see why. For one, William Painter prides itself on making one of the most durable pairs of sunglasses available. However, this brand is not simply content to provide a strong pair of sunglasses, they must also be comfortable and effective. That is why William Painter frames are made with titanium.
As the strongest metal commonly used in commercial production, titanium allows these frames to stand up to far more punishment than stainless steel or aluminum frames would. Moreover, the titanium also allows these sunglasses to be lightweight as well. However, both of these principles, the use of titanium and lightweight construction, apply to the lenses as well.
Overall
William Painter is one of the few brands to use nylon as the base material of their lenses. This allows the lens to be as lightweight as polycarbonate but even more durable. As icing on the cake, these lenses also feature a titanium coating that helps prevent scratches. Of course, the fact that the lenses are both polarized and 100 percent protective from both UVA and UVB radiation is not too shabby either.
Pros
The lenses are polarized
100 percent UVA & UVB protection
Both the frames and lenses are infused with titanium
Cons
The most expensive pair of sunglasses reviewed
Does not offer many style options
The sunglasses run a bit large
2. BMW B6513 Aviator – A Branded Prescription Driving Sunglasses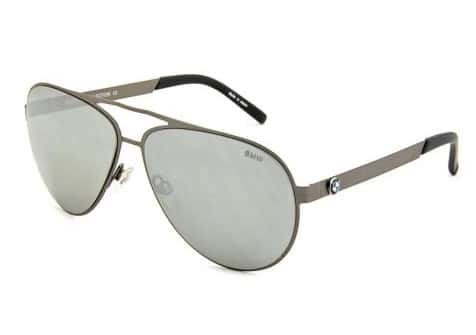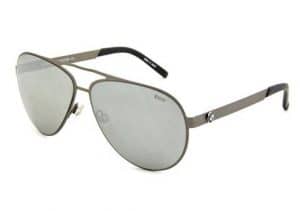 BMW is ubiquitously known for manufacturing one of the most reliable luxury automobile brands on the market. That being the case, one might be a bit hesitant to consider how well they would fare when stepping out of their specialized field. Of course, if you are already familiar with their standard of engineering excellence, maybe you would not.
That being said, the BMW aviators are an all-around solid pair of driving sunglasses that do a number of things adequately but do not truly shine above the competition in too many areas. In fact, it seems that, much like their vehicles, BMW opted to focus more on providing a pair of durable sunglasses at the expense of everything else. In this regard, they definitely succeeded but not without caveats.
Worth it or Not?
First, these sunglasses are made out of fairly cheap and durable materials. The frames are made out of stainless steel, while the lenses are made out of polycarbonate. While not titanium, stainless steel is arguably the next most durable material you could use. In terms of the lenses, polycarbonate is generally the standard for a quality pair of sunglasses that is both strong and clear–though, polycarbonate is not in any way special.
Unfortunately, BMW's lack of experience in sunglasses manufacturing shows itself in regards to the lenses and comfort–most notably in the comfort department. Though it is fairly durable, stainless steel is one of the heaviest materials used for making sunglasses frames. As such, these aviators are the heaviest on our list. Moreover, they only come in a single size that is more suited for men than women.
Pros
One of the least expensive driving sunglasses reviewed
Can be fitted with a wide variety of prescription lenses
Fairly durable stainless steel and polycarbonate construction
Cons
The second heaviest product on our list
Lenses are not polarized
Only comes in a single size and few styles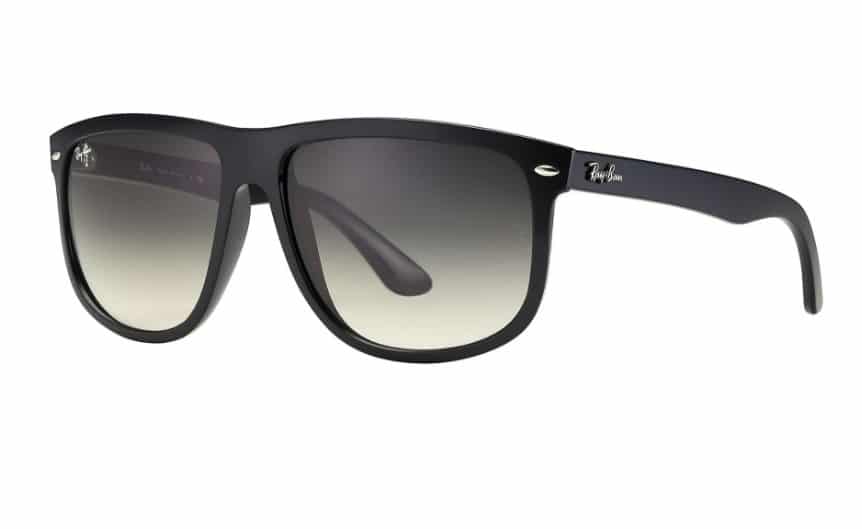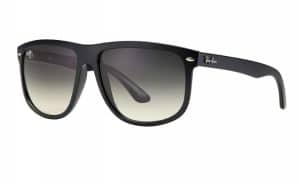 Started in 1937 by a company that originated as a medical equipment manufacturer, Ray-Ban practically defined sunglasses. In fact, it was Ray-Ban who innovated the aviator style for use by military pilots. Due to its brand name recognition and iconic design, it may come as a surprise that Ray-Ban sunglasses sneak into our list as the best budget driving sunglasses.
However, there are more than a few missteps these sunglasses make that place them distinctly at a lower grade than some of the other products on our list. For one, these are the only pair of sunglasses on our list to use a lower grade plastic in the construction of their frames. This makes the frames feel cheap and flimsy–and their lack of durability can back that up. Moreover, the frames are molded with sharper edges that makes them uncomfortable to wear for extended periods of time.
Great Looking, Well Branded
Thankfully, the lenses offer a number of features that allow them to be a solid pair of driving sunglasses for a short joyride. For one, these are only one of two sunglasses on our list to feature mirrored lenses. If your eyes are exceptionally sensitive to sunlight and glare, this mirrored film provides an additional layer of protection.
Unfortunately, the lenses are not polarized, which seems like Ray-Ban opted for the less expensive means of reducing glare–even if it is less effective as well. Still, these lenses feature a gradient quality that is darker at the top where you need it, and lighter at the bottom to provide a clearer image.
Pros
Gradient lens darkens area most affected by sun while driving
Mirror lenses block additional light
The least expensive product on our list
Cons
Frame feels cheap compared to other on our list
Lenses are not polarized
Not comfortable to wear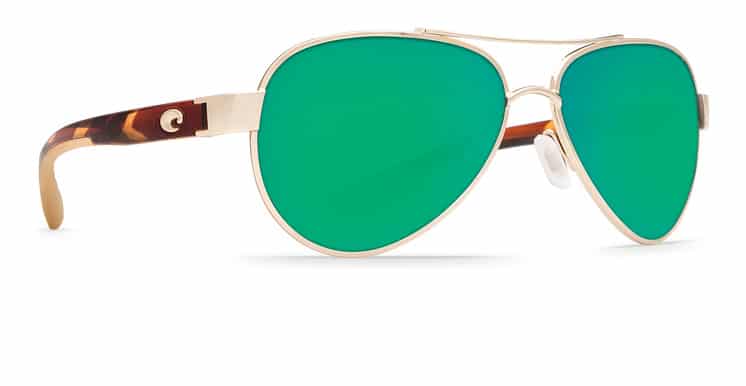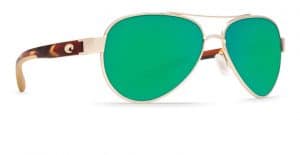 This entry should come as a bit of a surprise to sunglasses aficionados. Costa Del Mar is a brand known for the water. Specifically, Costa Del Mar focuses of making sunglasses that can be used while fishing, surfing, or just hanging out on the beach. Of course, any product that becomes popular on the beach is sure to become popular with celebrities and other influencers. As such, Costa Del Mar has seen itself go from a niche brand to a luxury brand in just a few short decades.
Unfortunately, Costa Del Mar falls into the same trap that many other luxury brands do: relying too heavily on its name to sell. Specifically, this product is easily the least durable on our list. Of course, a little bit of research into the frame's material, monel, provides an easy answer. Monel is an alloy made mostly out of nickel. While this makes the frames exceptionally resistant to corrosion from seawater, it also makes them much softer than the other metals commonly used for sunglasses.
Another issue with the frames is that they are a bit small. Again, this likely has to do with the brand's intended purposes–to be used for water sports–but it ultimately makes these sunglasses a bit uncomfortable. When you combine the smaller than expected size with the heavier than expected material, you get one of the least comfortable pair of sunglasses on our list.
Great Glasses for a Price
However, Costa Del Mar does make up for this somewhat by paying attention to their lenses. For one, these sunglasses come in a wide variety of styles. Not only does this allow you to find a pair to suit your style, it also allows you to mix and match combinations of color and material. That is in a large part due to the fact that these sunglasses can come with either glass lenses, for clarity, or polycarbonate lenses, for durability–both of which are polarized.
Pros
The lenses are polarized
Comes in twenty different styles
Can use either polycarbonate or glass lenses
Cons
The heaviest pair of sunglasses on our list
Better for people with smaller heads
One of the least durable products reviewed
5. Persol Men's PO3152S – Glass Lens Glasses for your Car Style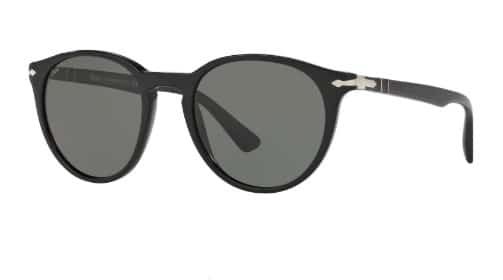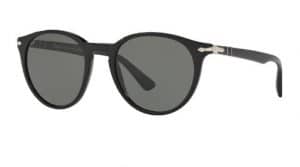 Persol may not have the same brand name recognition in the United States, but it has been developing luxury sunglasses for a century. While it began as a company to make sunglasses for athletes and pilots, Persol eventually made its way onto the faces of Hollywood celebrities in the 1960s. As such, it should not come as a surprise that this brand offers a number of different styles within each model.
Responsible for the spring design for frames, Persol continues to innovate the sunglasses market. For one, the frame is made from a proprietary cellulose acetate composite. Basically, this material is derived from cotton–making it sustainable–and shares the hypoallergenic feature of some other materials. The lenses of Persol sunglasses are also unique. While technically not glass, Persol fashions its lenses from ground crystals. This allows the lenses to filter out UV radiation without having to apply too many additional coatings.
Design and Lenses
Still, this innovation is a bit of a mixed bag. While the lenses provide for arguably the clearest image out of any product on our list, they are also the heaviest. Thankfully, this has not prevented the Persol from remaining lighter than all of the other pairs of sunglasses we reviewed though this is almost certainly due to the composite frames.
However, the lenses have a couple other issues as well. For one, this is another pair of sunglasses that are not polarized, so while you may be protected from UV radiation, you will still have to worry about glare. Also, the clarity provided by the crystal does not change the fact that these lenses are less durable than all the other entries on our list.
Pros
The lightest driving sunglasses reviewed
A variety of sizes to fit most people
Comes in seven different styles
Cons
Lenses are not polarized
Crystal lenses are not durable
Does not feature traditional nose design
How to Choose Driving Sunglasses Wisely, a Buyer's Guide
The whole point of purchasing a pair of sunglasses is to protect your eyes from the harsh rays of the sun. However, many manufacturers will simply state that their sunglasses protect the wearer from UV radiation without specifying how well.
UV Protection
If the sunglasses do not explicitly state that they protect from 100 percent UV rays, you should look at them with a fair degree of skepticism. However, the solution is not so simple as just finding a pair of sunglasses that advertises 100 percent UV protection, because UV light comes in two different forms: UVA, or ultraviolet alpha, rays and UVB, or ultraviolet bets rays.

UVA Rays – This is the most likely type of UV protection offered on any pair of sunglasses that advertises UV protection without specifying how much or which kind. In fact, even many brands which say they protect against 100 percent UV rays are still often only referring to UVA radiation.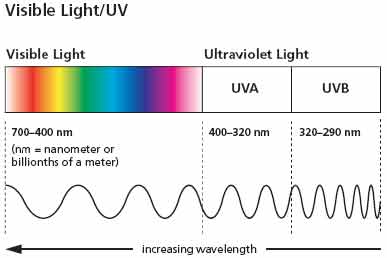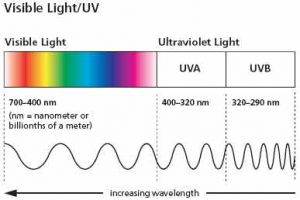 The reason for this is two-fold. First, UVA rays make up ninety five percent of the total UV radiation that reaches Earth. It only makes sense that this would be the prime target for protection. However, this type of UV radiation is also far less intense. This brings us to the second reason: it is easier, and therefore cheaper, to protect against UVA rays.
UVB Rays – While not nearly as plentiful, UVB radiation is far more damaging to the eyes and skin than UVA rays. In fact, snow blindness is largely a result of UVB rays, not their more plentiful counterpart. Moreover, UVB rays vary in intensity depending on the season and time of day where they are stronger during the summer and between 10 am through 4 pm.
While it has been known for some time that UVB rays can damage the eyes in skin, commercial protection from these rays only became a big selling point a couple decades ago. Still, UVB rays are far more intense than UVA rays and require better filters, making it more expensive to do so.
Lens Size
The larger the lens, the more protected your eyes are. While it may seem obvious in one sense, people often forget that sunlight striking their eye from the side or an angle can still damage the tissues. Of course, not everyone's face is shaped for larger lenses.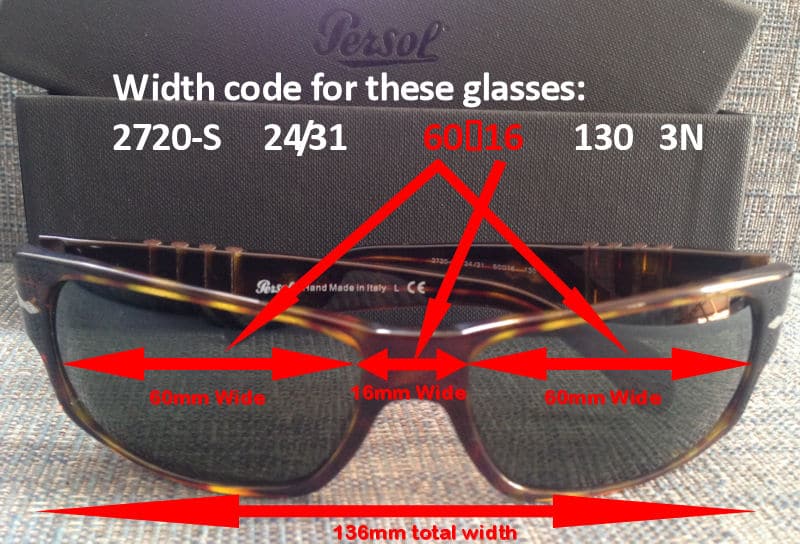 However, when you are wearing sunglasses for driving, looking your best may not be your primary concern. The closer you live to the equator the more powerful and abundant the sun's rays. Thankfully, Aviator sunglasses are designed to look good no matter who wears them.
Polarized Lens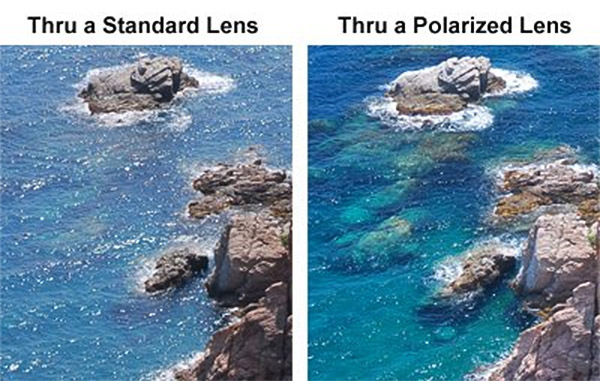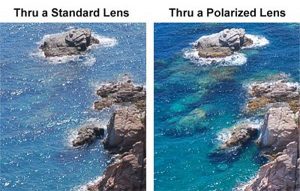 While a film is generally applied to both side of the lens to block dangerous UV radiation, that does not necessarily prevent the glare from that light making it difficult to see. This is where polarized lenses come into play. Keep in mind, polarized lenses do not actually protect your eyes any better–they simply remove the glare from shiny surfaces.
However, polarized lenses can come with a few problems of their own. For one, depending on how your dash provides information, polarized lenses may make it difficult to see. Specifically, LED displays do not show up well through polarized lenses due to how they emit light. Motorcyclists wearing a covered helmet with a full visor may also have difficulty seeing.
Frame Material
The material of the frames plays an important role in two crucial factors: durability and comfort. Unfortunately, for most materials, this is a bit of a see-saw consideration where the lighter materials are also less durable. However, there are a few materials that are able to provide excellent durability at a reasonable weight.
Stainless Steel. In terms of metal, stainless steel is one of the most commonly used materials for sunglasses. The material is durable, hypoallergenic, and relatively cheap. Unfortunately, it is also one of the heavier materials which can make it a bit less comfortable.
Aluminum. Aluminum is almost the complete opposite of stainless steel in a couple ways. While it is still hypoallergenic and durable, it is not quite as strong as stainless steel. Moreover, aluminum is a significantly more expensive material–though, it is also far lighter and more comfortable.
Titanium. Titanium takes all of the best parts of both aluminum and stainless steel and combines them in a single package. It is stronger than steel and weighs comparably to aluminum where the former is half the weight of steel and the latter is one third the weight. However, titanium is easily the most expensive material on our list.
Plastic. After metal, most frames are made out of some kind of synthetic material that is not naturally occurring. The most abundant of these is plastic which can actually be a number of different materials. However, all plastic frames have a few things in common. For one, they are cheap and fairly light–though by no means the lightest–but they are also fairly fragile.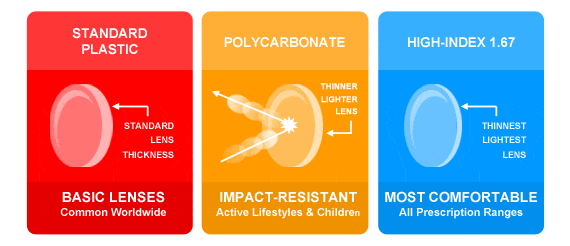 More Materials
Acetate. Acetate is technically a type of plastic, but because its properties are so different from the cheaper acrylic or polyurethane, it deserves a separate mention. Acetate is more durable than cheaper plastics, but it is still not the strongest synthetic material. Moreover, it is fairly heavy, making it less comfortable, but noted for its rich color and pleasing texture.
Polycarbonate. In terms of hitting all the notes, few materials compare to polycarbonate. This material is both incredibly durable as well as lightweight, providing both strength and comfort. Moreover, polycarbonate is relatively inexpensive as well. However, this is one of the more rigid materials and will snap if put under too much pressure.
Nylon. Nylon is arguably a better version of polycarbonate. For one, this material is both durable and flexible, making it ideal if you are the sort to accidentally sit on your sunglasses from time to time. Moreover, nylon is equally lightweight and inexpensive, though manufacturers will often use it for premium lines which may inflate the cost a bit.
Lens Material
Much like the frames, lenses come in a host of materials. However, the options in this regard are a bit more limited. For one, metal is off the table altogether since you cannot see through it. However, in its place we find the original material for eyewear: glass. In this instance, we are omitting some of the cheaper materials because they are not used in quality lenses which are generally more important than the frames.
Glass. Oddly enough, glass is not the best material for use with sunglasses more often than not. For one, glass is far less durable than most of the other materials, but it is also significantly heavier. This makes sunglasses with glass lenses less comfortable. These lenses are also fairly expensive. On the upside, glass does provide the least distorted image.
Polycarbonate. This is the most common material used for high-quality sunglasses–regardless their intended purpose. This material is significantly lighter than glass while also being much stronger. Even better, polycarbonate is cheaper than glass too. However, the image quality of the lenses is more distorted, and polycarbonate is farm more prone to scratches.
Nylon. Once again, nylon comes through as a superior version of polycarbonate. Because nylon is so flexible, it is less like to break than polycarbonate. However, nylon lenses also have added advantage of being more scratch resistant than polycarbonate while still being roughly as light and inexpensive.
SR-91. This material is seen as the holy grail of sunglasses lens material. It is just as durable as both polycarbonate and nylon but provides the best rated optical clarity of any material other than glass. Unfortunately, this is also easily the most expensive lens material used.
Lens Tint
Lenses come in a wide variety of colors which can affect the degree of image distortion. However, it is important to note that no color of lens offers additional protection from UV radiation. Instead, different lens colors allow certain spectrums of visible light to pass through more easily. This will provide a better image depending on your setting.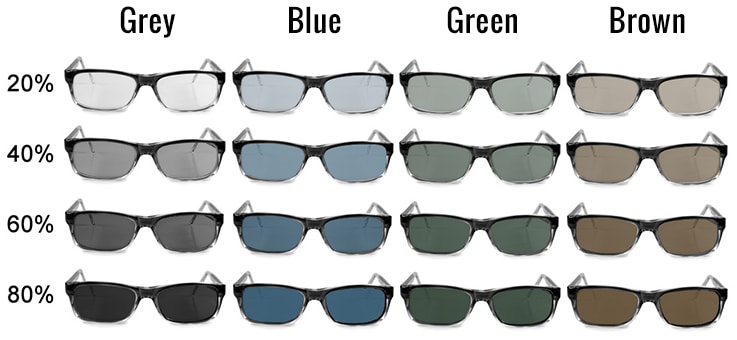 Ultimately, there are only two classes of color that benefit a driver. The first is grey or green. This color creates the least amount of distortion. The second class is yellow/amber/gold which draws a sharper contrast and is better for lower light condition–like dawn or dusk when the sun sits on the horizon.
Gradient Lens
While not especially meaningful for all types of sunglasses, gradient lenses hold particular value for driving sunglasses. Essentially, a gradient lens is darker at one or both edges of the lens and lighter towards the center. This allows the lens to block out the sunlight where the wearer is most likely to encounter it. Gradient lenses come in both single and double gradient styles.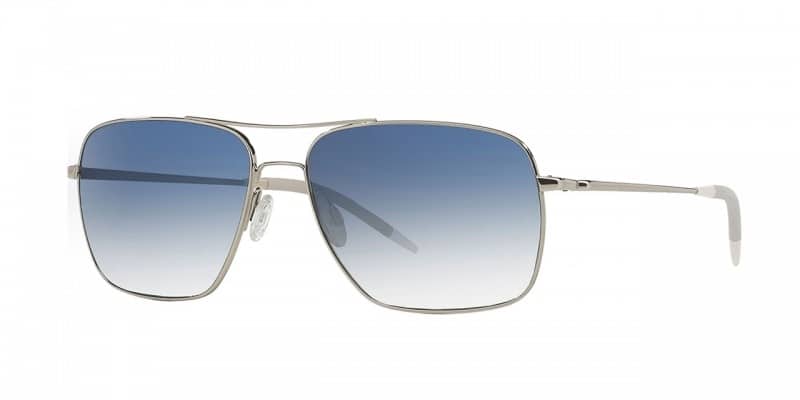 Single gradient lenses are darker at the top and get lighter further down the lens. Considering that sunlight generally does not affect a driver past a certain point, this is about all you need. Double gradient lenses are darker at the top and the bottom while lightening at the center, but are more effective if you are dealing with a reflective surface like water, sand, or snow.
Conclusion
In the end, no pair of driving sunglasses is going to perfect for every wearer. Each person has a host of influences and necessities to account for, and no single product will ever be able to do it all.
For instance, if you wear prescription glasses, your options for sunglasses are generally limited. While the Persol does offer some options, the size does not suit everyone's needs, and in this instance you would be better off going with the BMW's.
Of course, if prescription lenses are less of an issue and money is not a problem, you would be hard pressed to find a better pair of driving sunglasses than the William Painter's. Whether it is the lens' durable nylon material, polarization, or 100 percent UV protection or the lightweight, titanium frames, they are sure to offer an excellent experience.