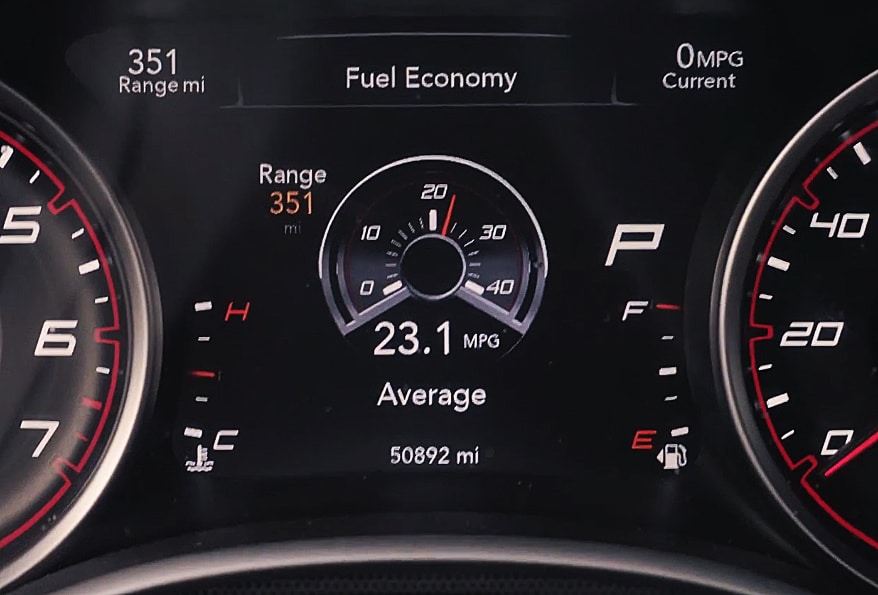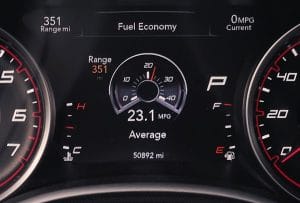 Automobiles are expensive enough with the upfront cost, the maintenance costs, and the various registrations, everyone is on the lookout for smart ways to reduce the total cost of owning a vehicle. Considering most vehicles still run on some petroleum-based fuel, figuring out how to get better gas mileage is a great way to control those continuous costs.
That said, there are a number of ways to increase your gas mileage that approach the problem from different angles. That is why we have come up with a list of helpful tips to make sure that you are getting the best fuel efficiency you can to increase your vehicle's gas mileage.

The Most Fuel-Efficient SUVs of 2021
| Model | Overall MPG | City MPG | Highway MPG |
| --- | --- | --- | --- |
| Toyota RAV4 Hybrid XLE | 31 | 26 | 36 |
| Chevrolet Equinox LT Diesel | 31 | 22 | 41 |
| Lexus RX 450h | 29 | 24 | 33 |
| Lexus NX 300h | 29 | 23 | 34 |
| Honda HR-V LX | 29 | 20 | 39 |
| Subaru Crosstrek Premium | 29 | 20 | 39 |
| Honda CR-V EX 1.5T | 28 | 20 | 37 |
| Mazda CX-3 Touring | 28 | 20 | 36 |
| Mercedes-Benz GLA 250 | 26 | 19 | 35 |
| Nissan Rogue Sport SV | 26 | 19 | 34 |
Engine Types
This is not really as big of a deal for fuel efficiency as it once was. Keep in mind, the litany of tips and tricks following the engine section applies to pretty much all of these different engines and have little to do with the vehicle's components at all. Do not get us confused, the different types of engines used to have a huge impact on the vehicle's fuel efficiency, but modern advancements in electronic control of the engine's functions have shrunk the gap between the different motor types.
That said, there are still often a couple tips and tricks that are unique to each type of engine and can provide anywhere from a 5 to 10-percent boost in fuel efficiency.
2-Stroke
This is the least common type of engine you will find, but they are still fairly common on older model motorcycles. These engines are inherently less efficient than the newer motorcycle engines, though they also provide a better power output. Unfortunately, 2-stroke engines do not fully consumer the fuel during combustion and produce more exhaust than other engine types. In fact, there can be so much exhaust produced by some 2-stroke engines that it will fail to meet emission standards–something that is far more common in modern, industrialized nations. In this instance, our advice would be to simply upgrade to a 4-stroke engine.
4-Stroke
This is the most common type of engine you will find in any consumer-grade vehicle whether a motorcycle, car, or larger vehicle. Keep in mind, this type of engine has more to do with how the pistons function than how many valves the engine has. Because a 4-stroke engine has additional actions in the course of a single piston firing, it allows the engine to inherently get better fuel efficiency with a more complete burn of the fuel. That said, since this is the most common type of combustion engine used in virtually all consumer-grade vehicles, there are not really any special tricks to increase the fuel efficiency of a 4-stroke that are unique to this type of engine.
Hybrid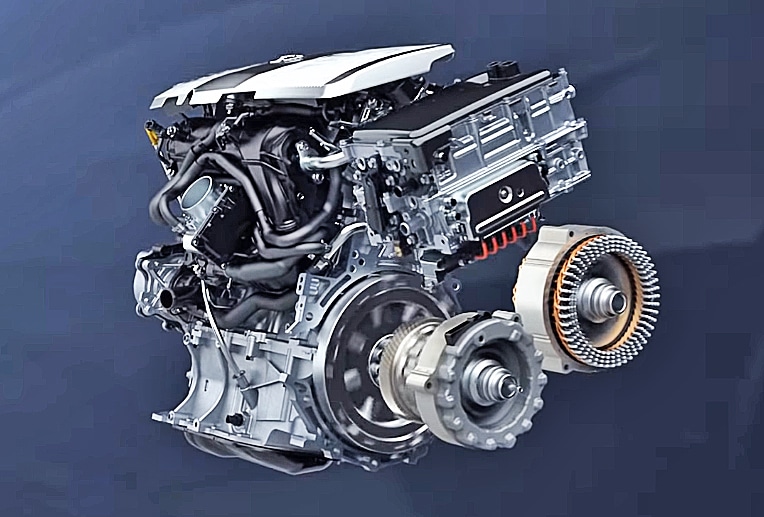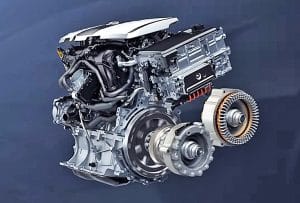 Congratulations, you have already done more to increase your fuel efficiency by using a hybrid engine than pretty much any of the tips and tricks for other engines will provide. That said, there are still a number of ways that you can increase a hybrid engine's fuel efficiency further.
For instance, while most additives actually have little or no evidence to suggest that they provide any boost to fuel efficiency with most engines, a hybrid engine will generally perform better with specialty additives. On top of that, if the hybrid engine has a full EV mode, use that when you are in the city and switch back to fuel-powered on the highway. Finally, make the most of any regenerative braking feature that your vehicle may provide.
V6/V8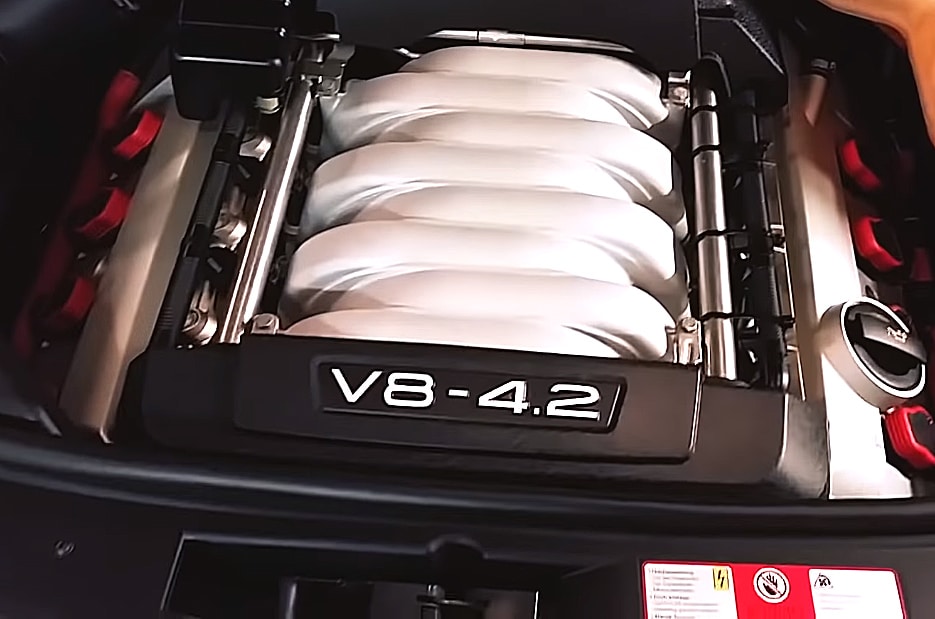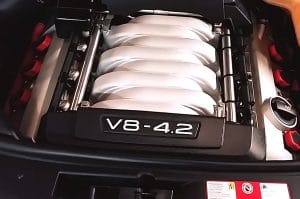 These engines are no longer quite as inefficient in comparison to smaller engines as they used to be, but the simple addition of more valves and pistons burning fuel will decrease the fuel efficiency all the same. Most of the techniques to decrease this engine's fuel consumption will come from your driving habits. That said, these engines are far more sensitive to even minor issues than smaller, weaker engines are.
As such, this is one of the few instances when purchasing a premium octane gasoline can legitimately provide better fuel efficiency. This is because V6 and V8 engines run hotter than other engines do and are more prone to preignition. Higher octane gasoline is explicitly designed to prevent preignition.
Diesel
Much like with many other engine types on our list, you are already doing the right things by using a diesel engine in the first place.
In fact, diesel engines are known for providing anywhere from 25 to 35-percent better fuel efficiency than a comparable gasoline engine.
That said, there are still a couple things you can do specifically for a diesel engine to help keep your fuel costs lower. One of the best ways of accomplishing this that normal engines cannot is by using a secondary shore power source. This can allow you to warm up the car and keep it functionally on without idling the engine. On top of that, a diesel engine will almost always have a "sweet spot" in terms of the torque generated based on the speed. Try to stick to that sweet spot as much as possible.
The Most Fuel-Efficient Trucks of 2021
| Model | Overall MPG | City MPG | Highway MPG |
| --- | --- | --- | --- |
| RAM 1500 3.0D | 24 | 20 | 27 |
| Honda Ridgeline | 23 | 19 | 26 |
| Ford F-150 2.7T | 23 | 20 | 26 |
| GMC Canyon | 23 | 20 | 26 |
| Chevrolet Colorado | 23 | 20 | 26 |
| Toyota Tacoma | 22 | 20 | 23 |
| Chevrolet Silverado 4.3 | 21 | 18 | 24 |
| Nissan Frontier | 20 | 17 | 22 |
| Nissan Titan 5.6 | 18 | 15 | 21 |
| Toyota Tundra 4.6 | 16 | 15 | 19 |
Driving Tips for Better Gas Mileage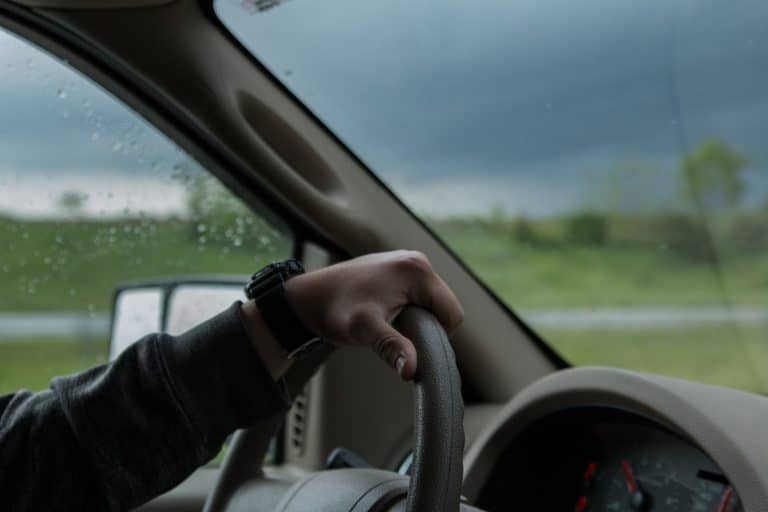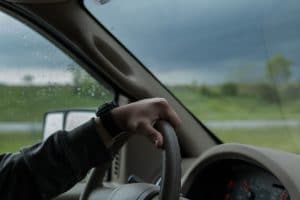 This is easily where you will find the majority of your fuel efficiency increase–assuming you take good care of your vehicle in the first place. A number of these tips are fairly common sense, as well as common knowledge, but others might be a bit more counter-intuitive.
It is also important to remember that while most of these techniques will improve the fuel efficiency of all engines, some of these tips will get far more mileage out of specific engine types than others. At the same time, all of these tips will provide at least a slight benefit to all engines–unless it is a highly specialized and custom engine.
Speed Efficiency
This is a way to increase your fuel efficiency that everyone knows and is easy to understand. Basically, the faster you drive, the more fuel you burn, the lower your fuel efficiency will be. Granted, there are a couple of exceptions to this rule especially as it relates to certain diesel engines but it is a solid rule of thumb to follow. There are a number of different speeds tossed around as "ideal" with anything ranging from 45 mph to 60 mph.
On average, 50 mph is the sweet spot for most engines, and keeping your max speed below 50 mph will significantly increase your vehicle's fuel efficiency.
Idling
This may be a bit surprising to some people, though it makes perfect sense when you really think about it. Whether you are revving the engine or not, simply allowing the engine to sit in idle and burn fuel will decrease your vehicle's fuel efficiency. Of course, you cannot just constantly turn your vehicle off to save on fuel, but there are some instances where you can. For instance, if you are stuck at a railroad crossing waiting for a train to pass, you can turn off your vehicle. This same principle applies to any situation where you will not be moving for at least 1 to 2 minutes.
Gear Up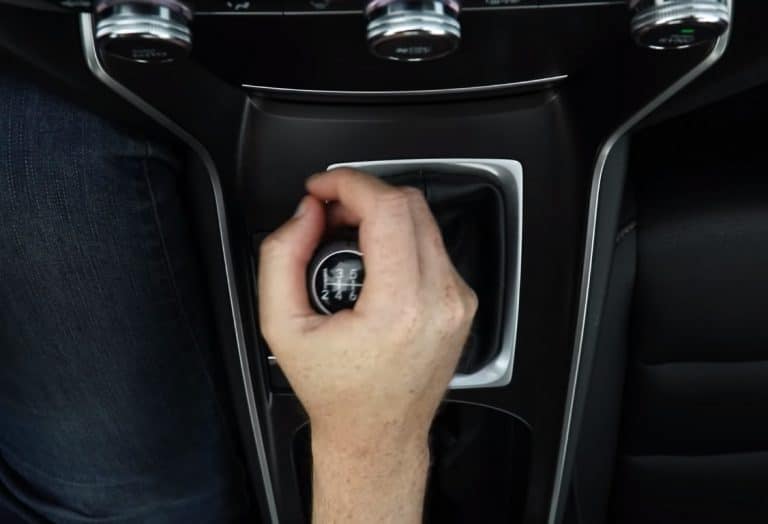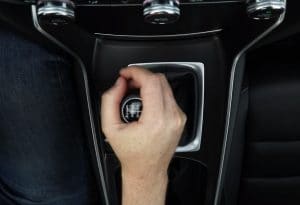 This is a tip that will definitely confuse those who are automotively illiterate, but all engines have a tendency to run more efficiently at its highest gears. Of course, getting to those gears without radically adjusting the timing of your gear train requires you drive faster and give the vehicle more gas.
It is important to note that this tip really only applies to manual transmissions as automatic transmissions will adjust the gear timing as you drive. Still, understanding how your manual transmission works and the best RPM to gear timing ratios will help prevent a significant loss of fuel efficiency for those vehicles.
Braking
This is a bit more subtle than you are liable to find as most people assume this has more to do with the actual braking of the vehicle. Instead, the reason you want to watch how you brake is due to the fact that it can reduce the amount of acceleration needed thereafter. For instance, if you driving on the highway and a car suddenly stops in front of you, you will have to stop just as suddenly. Then, when you want to get back up to speed, you will likely accelerate faster to play catch-up. This process repeated endlessly over the course of even a day can be a major drain on the vehicle's fuel efficiency.
Road Less Traveled
This is another tip that everyone knows, even if they may or may not be aware of why it works.
Basically, you get significantly better gas mileage when driving on the highway than you do in an urban or city road.
This has to do more with the fact that highway driving rarely requires you to come to a complete stop. As such, it is more than possible to drive on a highway without really accelerating or braking all that much–especially if you are a defensive driver. That said, remember that your top speed on the highway need not match what the other drivers are doing to maintain the increased fuel efficiency.
Cruise Control
This tip is one that is often difficult for some people to accept simply because they have too much faith in their own ability. Essentially, the cruise control system ensures that the acceleration and braking of your vehicle occur smoothly and without excessive fuel consumption. You might think that you can do just as good of a job as the vehicle's computer, but there is almost no way that is true. Even if you are not aware of it, you will constantly make a number of micro-adjustments that are less than ideal and decrease your fuel efficiency.
Pulse 'n Coast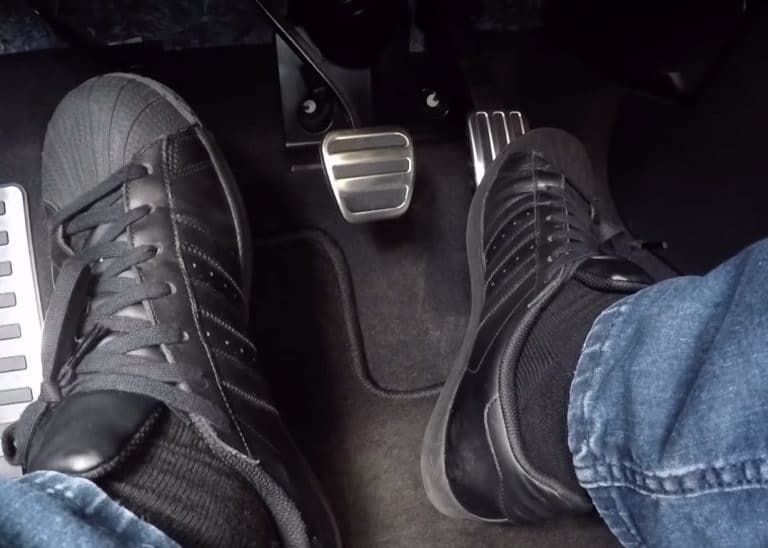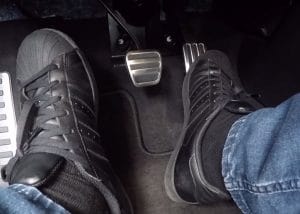 This is another tip that will definitely throw some people for a loop because we have stressed how much you should avoid sudden and drastic acceleration. To an extent that principle applies, but it is not without exception for extenuating circumstances. In this case, the technique involves accelerating to your desired speed fairly quickly and then letting the car coast to a much slower speed only to repeat the process again.
This works because accelerating engines are working at near peak efficiency while coasting uses almost no fuel at all. Still, this is a technique that generally works best when driving on a hilly road due to the increased coast time.
The Most Fuel-Efficient Sedans of 2021
| Model | Overall MPG | City MPG | Highway MPG |
| --- | --- | --- | --- |
| Toyota Camry Hybrid | 52 | 51 | 53 |
| Honda Insight | 52 | 55 | 49 |
| Honda Accord Hybrid | 48 | 48 | 48 |
| Toyota Prius c | 46 | 48 | 43 |
| Chevrolet Malibu Hybrid | 46 | 49 | 43 |
| Lexus ES 300h | 44 | 43 | 45 |
| Toyota Avalon Hybrid | 44 | 43 | 44 |
| Hyundai Sonata Hybrid | 43 | 40 | 46 |
| Ford Fusion Hybrid | 42 | 43 | 41 |
| Kia Optima Hybrid | 42 | 39 | 45 |
| Lincoln MKZ Hybrid | 41 | 42 | 39 |
| Mitsubishi Mirage G4 | 38 | 35 | 41 |
| Honda Civic | 37 | 32 | 42 |
| Hyundai Elantra Eco | 36 | 32 | 40 |
Proper Maintenance
After the engine and your own driving techniques, the next most important group of factors that affect your fuel efficiency is the engine's maintenance. To put it frankly, an engine that is in good condition will work far more efficiently than an engine in poor condition. This efficiency can translate in a number of ways from acceleration to top speed to torque to fuel efficiency. That said, there are a number of different parts and components that all affect the fuel efficiency of an engine.
Tune-Up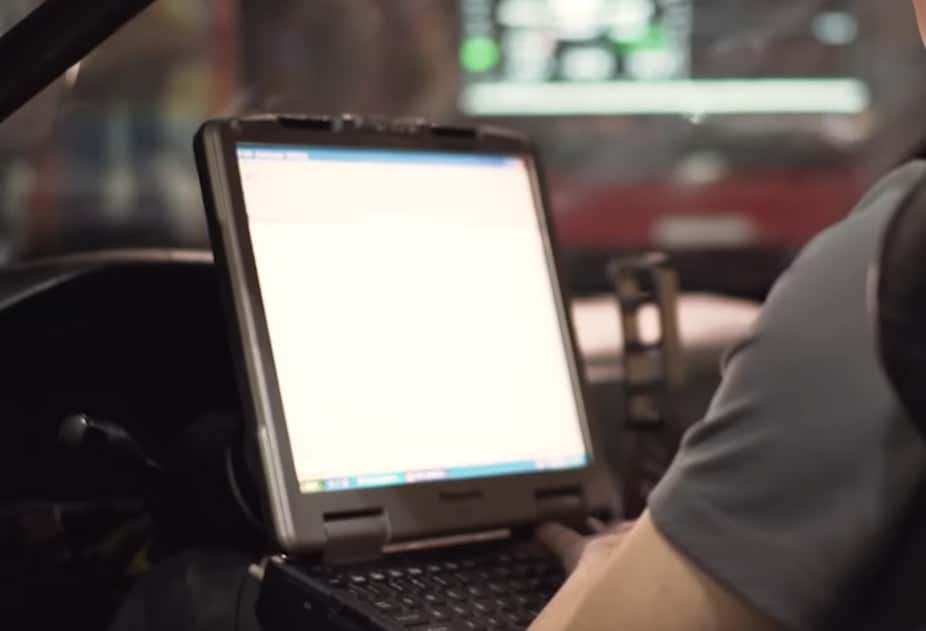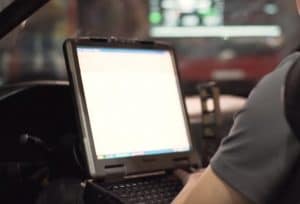 This should be the most obvious tip, but if you have not taken your engine in for its regularly scheduled tune-up, then there is a good chance that the engine is not firing on all cylinders, so to speak. Your vehicle's user manual will provide the best schedule for an engine tune-up, and you would do well to follow that schedule. Consider it like this: you will pay more for the extra fuel you burn over the long-term than you will for the upfront cost of the tune-up. On top of that, the tune-up will help ensure that your engine stays in good shape anyway.
Fuel
The type of fuel that you use will also play an important role in how well your vehicle burns the fuel. That said, there are not too many vehicles that truly require a higher octane fuel, but the vehicle that does call for it should get it without question. Your standard automotive engine, which is an inline 4-cylinder engine, will not require a higher octane fuel. However, larger, more powerful engines get significantly hotter than a standard engine and require higher octane fuel to prevent pre-ignition. It is also worth noting that the various branded fuels often come with additives that may increase the fuel efficiency of your vehicle–even if you get the standard octane.
Oil
This is an often overlooked aspect when it comes to fuel efficiency, but your vehicle's oil will not only help determine the base fuel efficiency, but it can even help increase fuel efficiency beyond the basic benefits.
That said, the most important thing to consider with the vehicle's oil is making sure that you are using the proper grade. Granted, this can change a bit depending on the climate where you live, but your vehicle's user manual should provide the relevant information. On top of that, the oil can also often come with a number of different additives that are designed to help increase the engine's fuel efficiency–though few of these are experimentally verified in an unbiased laboratory.
Tires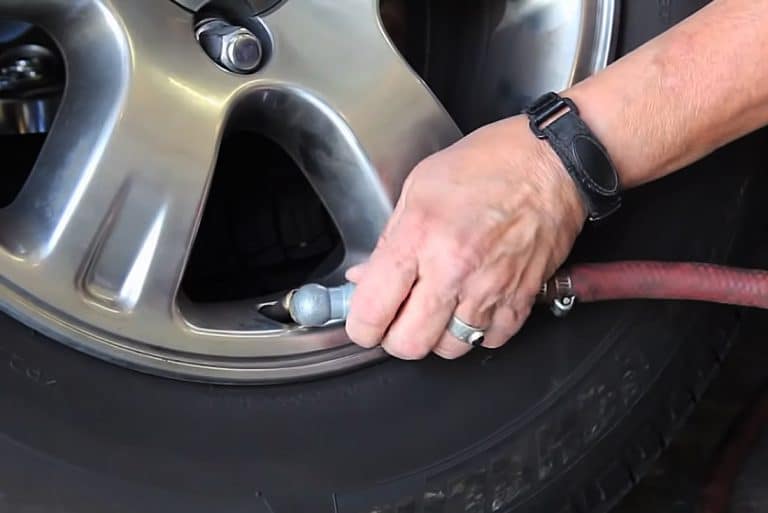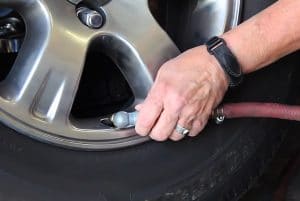 The tires can actually affect your fuel efficiency in a couple of ways–one of which is easy to fix while the other is less so. The easy solution your tires can offer towards increasing your fuel efficiency is by making sure that the tires are properly inflated. Under-inflated tires will not roll across the road as smoothly which generates more friction and resistance.
Your engine must then burn more fuel to overcome this unnecessary inertia. The other way your tires can affect the fuel efficiency is by size and contact with the road. Basically, the more narrow your tires, the better fuel efficiency you will get due to less friction and resistance–though the ride will be far bumpier.
Gas Cap
This might seem like such an insignificant tip, but you would be surprised how much fuel some drivers lose simply to evaporation. Keep in mind that gasoline is kept liquid at higher pressures than normal, but this actually not even the biggest issue with a poor gas cap seal. The bigger concern comes from oxygen and other atmospheric gases seeping into the gas tank and mixing with the gas. When the gas is then used, the additional gases will force the engine to use more fuel to get the same results which decrease your fuel efficiency.
Filters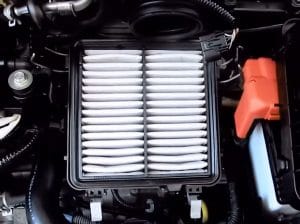 Some might tell you that modern automobiles do not suffer from fuel inefficiency with a dirty air filter. The truth of that depends on whether you are comfortable with the depowering that this causes. If you are not okay with your vehicle underperforming, chances are you will simply give it more gas to get the kind of performance you are used to–which is clearly inefficient. The one filter that virtually no one says is irrelevant for gas mileage is the fuel filter which keeps dirt and debris out of your injection system. Even a minor clog in your fuel injection system can cause major decreases in fuel efficiency.

More Improvements to Look For
These tips do not really fit into any of the larger, neat boxes we have for most of our tips, but they are still major influencers of fuel efficiency. The one thing that most of these qualities have in common is that they do not actually impact how the fuel is consumed. Instead, these factors have a tendency to impact the resistance that your vehicle has to moving, or its inertia. This can occur both inside and out of the vehicle, so make sure that you are cognizant of these often overlooked tips.
Air Conditioning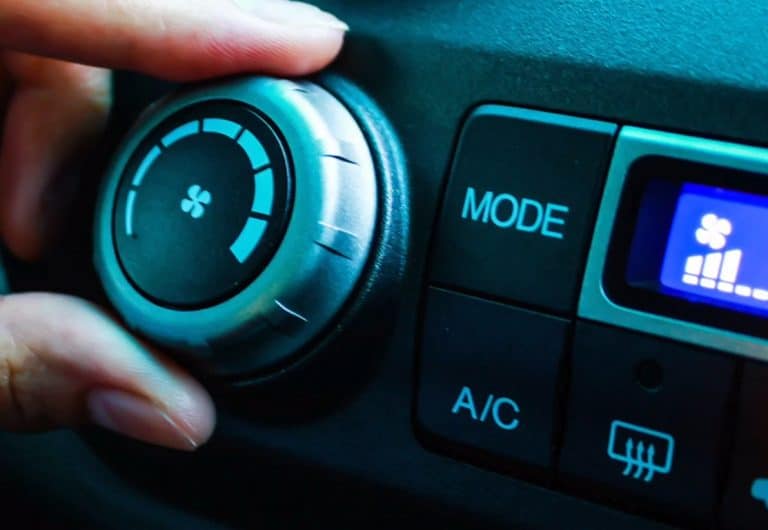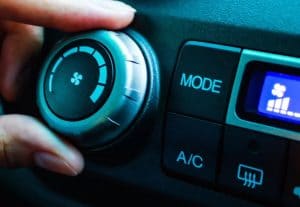 If you have ever been stuck in a hot car during a long car ride on a family vacation, you might have memories of your parents telling you that turning on the air conditioner wastes too much fuel. While this is not always true, it is still a true statement that your vehicle's air conditioner does, in fact, burn fuel. However, this can be a bit of a pick your poison at slower speeds as we will cover in the "aerodynamics" section. Still, the fact remains that the less you use the vehicle's air conditioner, the better fuel efficiency you will see.
Weight
This is another tip that most people probably do not consider to be a factor at all let alone one of the easiest ways to increase the vehicle's fuel efficiency. Basically, the heavier your vehicle is, the more energy it takes to move it past the point of inertia. In order to push the vehicle past this increased point of inertia, the engine must work harder and ultimately burns more fuel. As such, one easy way to get a boost to fuel efficiency is to simply remove any and all unnecessary items from the vehicle.
Aerodynamics
This is arguably one of the more important and least considered tips when it comes to increasing a vehicle's fuel efficiency. Essentially, everything on a vehicle that is not aerodynamically designed creates wind resistance while in motion called "drag." The more drag that the vehicle has the more energy required to get to and maintain speed which requires burning more fuel.
Anything from a bike rack to a poorly designed chassis can increase the drag of your vehicle.
Some people even take this to the extreme by installing wheel covers and removing the passenger side mirror.

Economics


While it may seem like we are cheating a bit, it is still worth mentioning that paying less for your fuel or getting more of it for the same price is equivalent to increasing your gas mileage. Your vehicle will constantly require fuel to function and paying less is just as good as using less in most cases.
Research
We use our smart devices and apps for so many things these days including a number of driving tasks. There are apps that give you directions, control the music and other features of the vehicle, and even run diagnostics. Of course, there are apps for virtually everything these days–including comparing the prices of gas at different locations. By checking the app ahead of time, you may not actually increase your vehicle's fuel efficiency, but you will do the next best thing by paying less for the gas in the first place.
Morning Commute
This one makes perfect sense when you think about it, but there is a good chance that you would never have considered it on your own. Like all substances, regardless of their state, gasoline is denser the colder it is. This means that the ambient temperature of the fuel tanks below the gas station will influence how much fuel you actually get. Taken to the extreme, this can even lead to a gallon of gas purchased not actually being a "standard" gallon at room temperature.
The best way to maximize the amount of gas you actually receive is to purchase it during the coldest point of the day–generally early in the morning before sunrise.
Rerouting
How often have you gone out to the store and then come home only to realize that you forgot something you needed. Easily one of the biggest drains on your gas mileage is likely poor route planning. If you turn on your GPS to get directions, the app likely is not considering that you have multiple stores to visit before going home. It simply tells you the quickest route from point A to point B. However, if you plan your route ahead of time, you can often find ways to shave miles off of your trip. The less you drive, the less fuel you burn.

Conclusion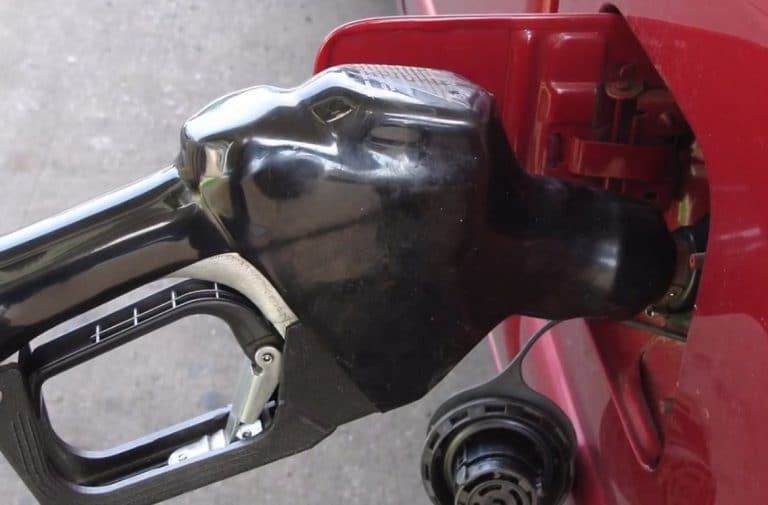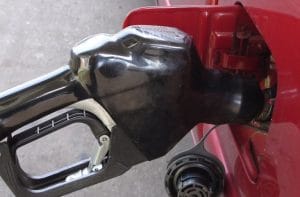 As we can see, there are a whole host of tips and tricks that can be employed to increase your fuel efficiency and get better gas mileage. Some of these tips are as basic as buy a vehicle with a fuel efficient engine, but most of them require some direct input from you. Whether you adjust how you drive your automobile, keep better track of the vehicle's maintenance, do research ahead of time, or even consider a lesser known solution, our list provides you with several ways to increase your fuel efficiency, answering once and for all how to get better gas mileage.