Whether you often go on outdoor excursions or simply need extra cargo space for a long-haul move, purchasing a best car-top carrier can alleviate your travel woes and free up valuable space in your vehicle. However, hard car top carriers can hit you in more ways than one. Aside from being far more expensive that soft carriers, they often require roof racks, roof mats, or both. Then, once you are finished using the hard carrier, storing them can be a pain.
Best Choice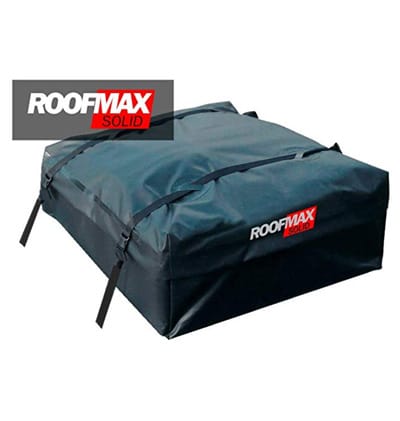 Roofmax Solid Waterproof Roof Cargo Bag Carrier
Easily the most aerodynamic model
Saves your mileage really well. The design looks good and installation is as easy as it gets, be sure to spend not more than 5 minutes for it. Be sure that this bag will fit A LOT more than you think at a first glance.
Don't forget to get a roof protective mat (like this one) before installation.
Here, soft carriers provide the same service hard carriers do, without the same difficulties. Of course, soft carriers come with their own issues, though careful analysis will allow you to minimize any issues. Regardless, soft carriers often come at a much cheaper price. Moreover, many soft carriers can be mounted without the need for roof racks or mats.
Best Soft Car Top Carriers on the Market (2019)
So, if you want a quality solution at an affordable price, one of the 6 best soft top carriers below is sure to satisfy your needs.
[Read more…] about Best Soft Car Top Carriers (Reviews & Buying Guide by Professionals)