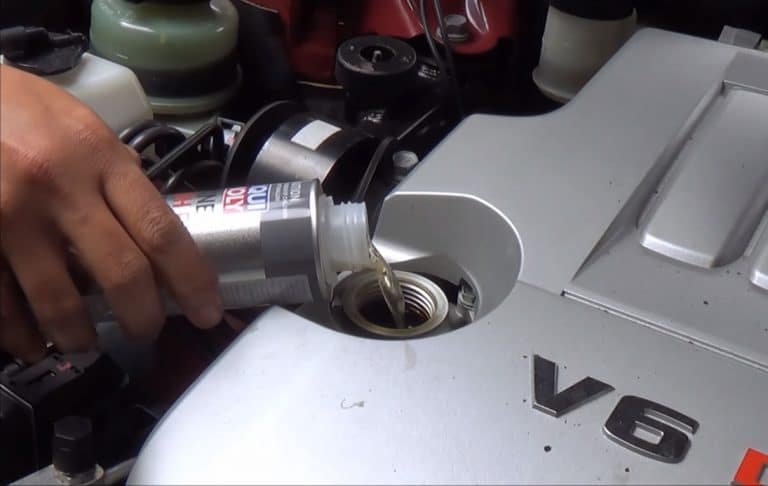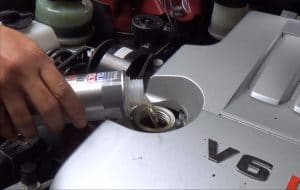 If you take good care of your engine, regularly keeping up with maintenance, then you probably do not need an engine flush. However, for those engines that have been put through the works with little more than a spit shine to show for it desperately need an engine flush.
That said, not all engine flushes are created equally or even meant to accomplish the same tasks. Some engine flushes are specialized and focused on simply providing the deepest clean possible while others might focus on conditioning and preservation a bit more.
Best Engine Flushes on the Market
That is why we have brought together this list of the 5 best engine flushes. Our helpful comparison chart and buyer's guide provide a wealth of information to help make your choice. We personally like the Liqui Moly the best, but there are always circumstances that will call for a different product.
1. Liqui Moly 2037 – Best All-Around Engine Flush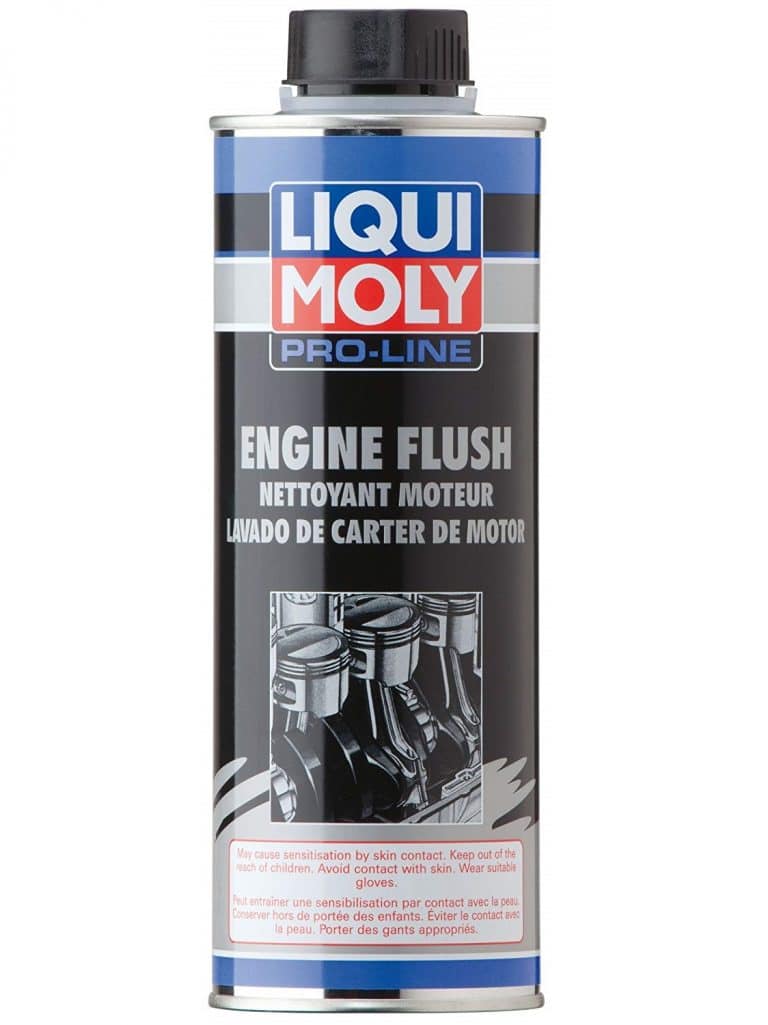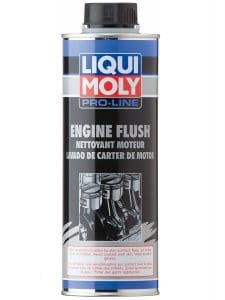 Though you may not have heard of Liqui Moly before, that does not change the fact that they are noted for ethical excellence and quality. As a company founded in 1957, Liqui Moly has had plenty of time to refine their products and as such actually manufacture chemical products for over 4000 different markets. This means that Liqui Moly is well-aware of every and any nuance an ingredient may have with your engine. That said, it is all the more impressive that Liqui Moly manages to provide some of the best chemical products at the lowest costs. That is why we rated it our Editor's Choice best all-around engine flush.
Solid Performance
While Liqui Moly may not have some of the higher tech ingredients that other engine flushes do, they understand how to make an incredibly reliable engine flush. With a mixture of mineral oils and an acid, the Liqui Moly is able to gently break down sludge and other deposits without damaging the various seals and components not made of strong metals. In fact, Liqui Moly actually has antiwear agents in their formula as well, though you would not know it due to the lack of advertising. That said, the antiwear agents are not nearly as concentrated or potent as with other additives, so do not rely on Liqui Moly as your only antiwear agent additive.
Ups and Downs
We cannot continue any further with this review without disclosing that the Liqui Moly engine flush is only designed to be used with 4-stroke engines. This means the various smaller, 2-stroke engines like ATVs are not compatible with this product. Of course, for those of you with a 4-stroke engine to clean, you can rest assured that Liqui Moly is manufactured in Germany to some of the highest environmental standards in the world. Not only does the production of this engine flush not result in toxic wastes, but the sourcing of the ingredients are also ethically sound too.
Pros
Made of mineral oils
Has an acid detergent
A less expensive engine flush
A green product
Has antiwear agents
Cons
Limited engine compatibility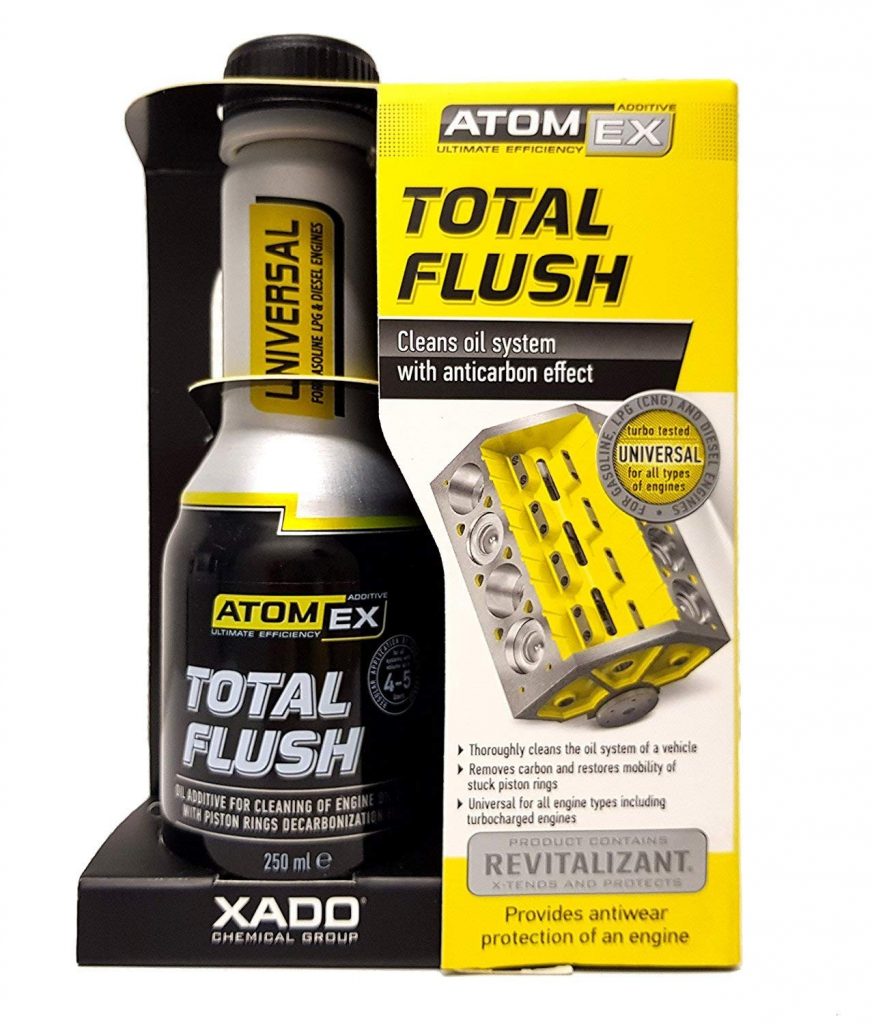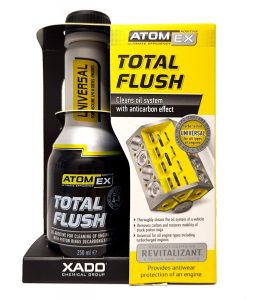 XADO is definitely a unique company in that they market themselves as a premium brand–and even have some notable technology advancements to back that up. However, they are virtually unheard of despite having a nearly 30-year history. This has more to do with their Ukrainian origins, but none of that should change the fact that the Xado engine flush is an excellent option for a wide range of people. The biggest reason for this is that you likely do not need to worry about checking your engine or oil. That is why we rated this as the best universal engine flush that we found.
A Big Tent
When choosing an engine flush, it is critical to make sure the engine flush is both compatible with the engine itself as well as the motor oil. This is largely due to the fact that the chemicals included in most engine flushes are incredibly harsh–even compared to the chemicals already regularly used in vehicles. That is why the fact that Xado will work with all types of oil and in all types of engines is so great. It takes all of the guesswork out of the process. Just purchase your preferred motor oil, follow the directions on the engine flush, and you are done. Other products may require frequent trips to the user's manual as well as internet cross-referenced research just to make sure.
One-Two Punch
The primary active ingredient in Atomex TotalFlush is not too terribly different than many of the other products available. A sulfonic acid and calcium salts do most of the heavy lifting in terms of cleaning your engine, but there are a number of additional additives that provide additional benefits. For instance, the Atomex TotalFlush comes with antiwear agents that reinforce the durability of your engine. On top of that, there are also additional lubricating agents to help condition the metal so that, once the engine flush is complete, the new motor oil will perform even better–again, regardless the type of motor oil.
Pros
Is a synthetic motor flush
Has universal compatibility
Highly refined mineral oil
Has antiwear additives
Has additional lubricants
Cons
A more expensive engine flush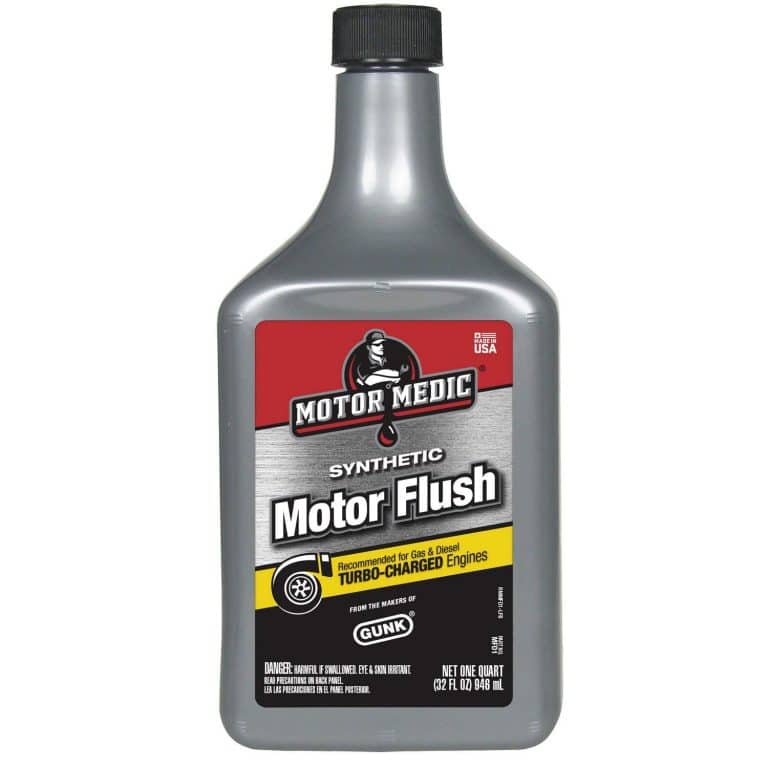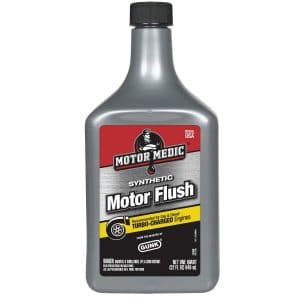 Niteo is a company you may not know but has a pedigree that stretches across the ocean to include multiple chemical giants. Basically, Niteo has been on a buying spree, headed by Dallas-based firm Highland Partners, gathering some of the biggest names in automotive chemicals. Aside from the Motor Medic brand, Niteo also owns Valvoline–the best selling automotive fluid manufacturer in the world. In fact, even Glade air fresheners, owned by S.C. Johnson, are licensed through Niteo.
The Kitchen Sink
When you use an engine flush, the expected performance will be that all the gunk and sludge is safely removed. With the Motor Medic MFD1 formula, you basically get all of the other additives you would normally add to your motor oil anyway. Granted, most of the additives in the Motor Medic MFD1 will be flushed out right along with the sludge, but they do offer benefit and care during their use. Outside of the dispersants and detergents that you expect, the Motor Medic MFD1 also comes with antiwear agents to help protect your engine. On top of that, this engine flush also includes additional lubricants that will further increase the effectiveness of the new oil once you finish the engine flush.
Rough Sledding
While the Motor Medic MFD1 may provide some of the deepest cleans we saw and have numerous additives to increase its value, it is also one of the harsher engine flushes we reviewed too. Specifically, this engine flush uses alcohol as one of its primary cleaning agents. While this is especially effective at cleaning sludge and oil, it is also more likely to damage your engine if you do not follow the directions exactly. On top of that, if the engine itself is in a semi-rotted condition, the Motor Medic MFD1 could very well eat through parts of the engine altogether. Of course, that engine would already be beyond simple repair in the first place, requiring a complete breakdown.
Pros
Is a synthetic motor flush
Has detergents
Has dispersants
Has antiwear agents
Has lubricants
Suitable for tuned engines
4. Lubegard 98901 – Editor's Choice Best Combo Engine Flush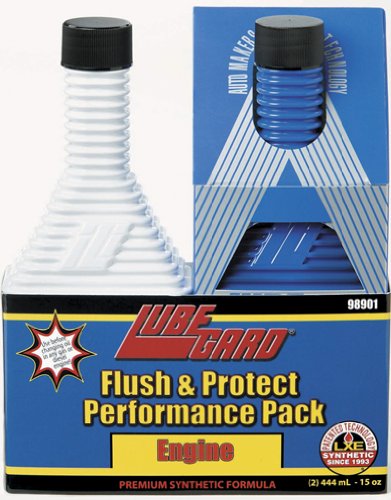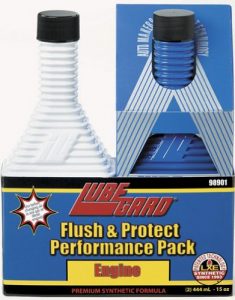 As the name might suggest, Lubegard is a brand that focuses exclusively on lubricants and lubricant-adjacent products. Considering an engine flush is designed to break up old, impure lubricants, this still fits right within their wheelhouse. Though the company may not be as old as some, its 25-year history still provides plenty of expertise and insight. That comes to play here particularly as the good people at Lubegard wondered why would you flush your engine but not then protect the raw, clean metal afterward? That is why Lubegard gives you a 2-for-1 and makes our list as the best combo engine flush.
A Lighter Touch
One thing about Lubegard that can be good or bad depending is that its cleaning agents are not the strongest. This is by design to help prevent the accidental damaging of your engine and its components. This is especially relevant for engines that have unique or unusual materials used in its construction. Still, if you have a high-performance engine that has been taken care of, then Lubegard is a solid option at 75k to 100k miles. But this is not the engine flush to clean out an old OEM engine that has been sitting outdoors for half a decade. Still, the acid base is reasonably effective without being too harsh.
Back to Basics
As is befitting a company that focuses primarily on lubricants, easily one of the best qualities of the Lubegard is the fact that it also contains lubricant additives. However, unlike some of the other engine flushes with lubricants, the lubricant additives added by Lubegard are especially effective. In fact, the Lubegard lubricating additives can increase the mileage of your motor oil by up to 30-percent. If you combine this with a high-end motor oil that gets 10k to 15k miles to the change, this is a significant increase. On top of that, the Bio-Tech Engine Protectant includes pretty much every category of additive as well.
Pros
Suitable for performance engines
More gentle than some
A less expensive engine flush
Has an acid base
Has additional lubricants
Cons
Not the strongest product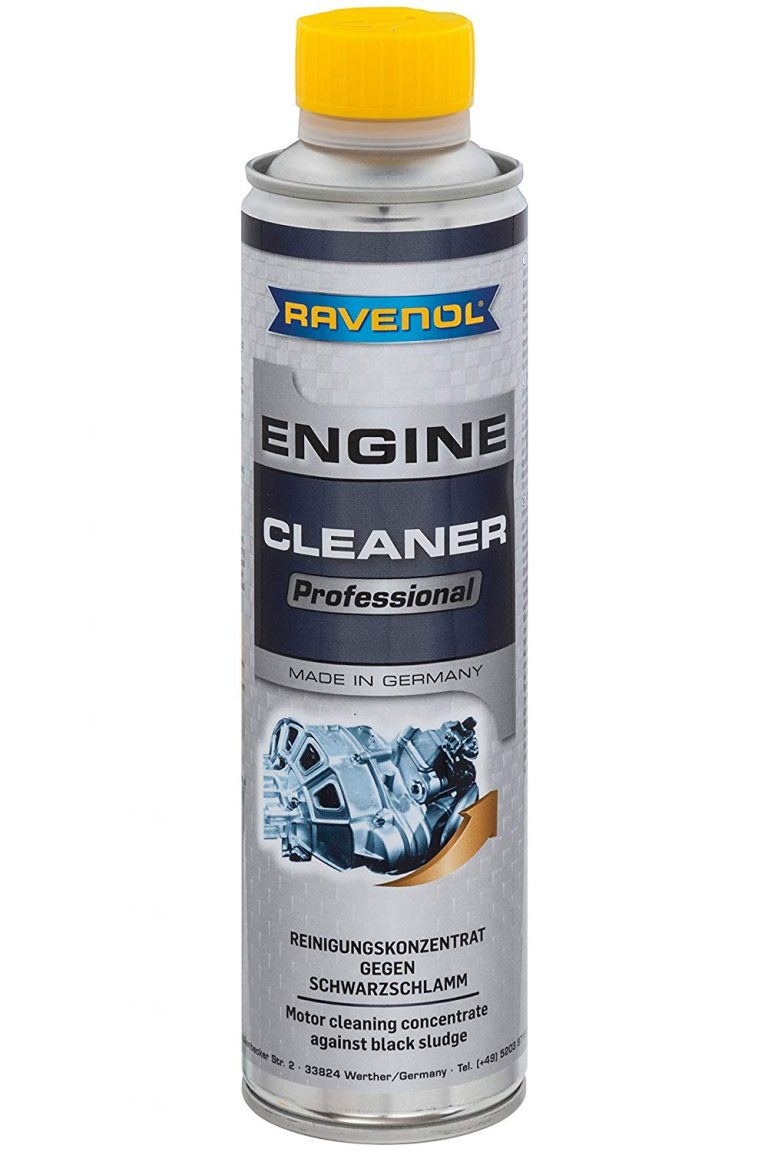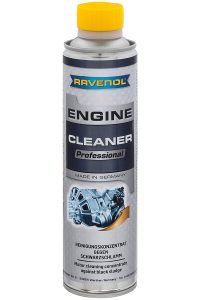 For about as long as automobiles have been taken seriously, Ravenol has been one of the top brands that professionals turn to. Part of this has to do with the fact that the company can trace its roots back to just following the end of WWII. With a continent to put back together, Ravenol was one of the first and most successful companies of that rebuilding time. Since then, the company has grown to become one of the most respected brands in professional automotive care. Of course, professional products are generally made a grade more powerful than consumer products, and this engine flush definitely packs quite a punch.
Incredibly Potent
A look at the ingredients used in the Ravenol engine flush will quickly let you know that this product does not mess around. Virtually every ingredient is incredibly powerful and numerous detergents and dispersants were added to make sure that every component of sludge and gunk would be addressed. This leaves the Ravenol as the most effective and best-performing engine flush we saw if all you are looking to do is clean out the engine. As such, this is an ideal product to use on that neglected engine that has been sitting out exposed for years.
Single-Minded
As great and powerful as the cleaning agents in Ravenol are, they product literally gives you nothing else. You will get the best engine cleaning that you can legally find, but do not expect bells and whistles on top of that. There are no lubricants or antiwear agents or any of those other additives often included in an engine flush's formula. In fairness, Ravenol is at least a less expensive product, but the cost of the additives would simply put it on par with the other products reviewed. That said, there is a good chance that the sheer variety of cleaning agents might make other additives wholly incompatible.
Pros
Is an acid engine flush
Is a less expensive engine flush
Provides the deepest clean
Has wide-ranging compatibility
Is FFA-approved
How to Choose an Engine Flush – Buyer's Guide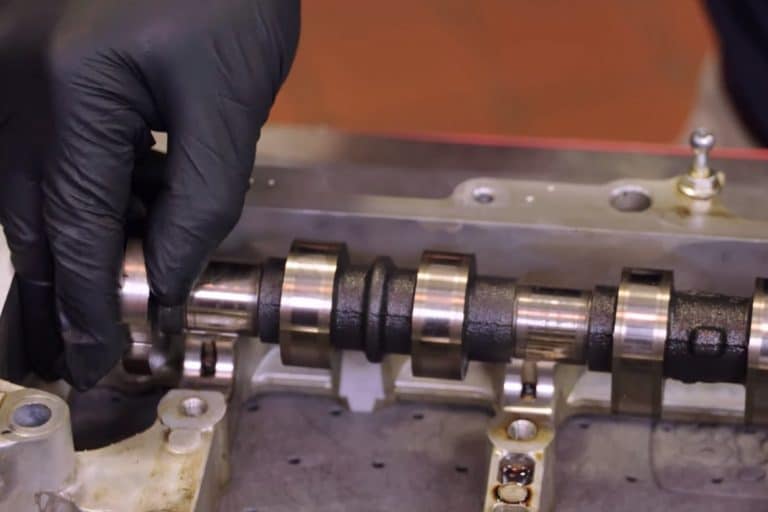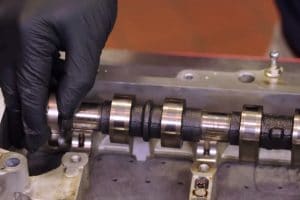 Out of all the various additives you can add to your vehicle to improve its performance, an engine flush is actually one of the most controversial. It is important to bring attention to the fact that you should never need to use an engine flush, and no user's manual for a consumer-grade vehicle suggests that you ever do so.
We are going to assume that by looking for some guidance, you probably do not have to worry about this for a vehicle you have owned its entire life. Of course, if you purchase a used vehicle, there is no telling what the previous owner put the vehicle through and what maintenance may have been overlooked.
However, if you are purchasing an older used vehicle, especially if it has over 100k miles, there is a reasonable chance that the previous owner may not be as fastidious as you are. Similarly, if you are trying to reclaim and restore an older vehicle that may have been exposed to the elements for significant amounts of time. Regardless of the starting circumstances, the fact remains that the engine is liable to be filled with gunk.
While a degreaser is liable to help loosen and clean the engine, there is a good possibility that the gunk might have more than grease mixed in. This is where an engine flush comes into play as it is generally a combination of additives that have detergent and dispersant effects on top of degreasing agents. Some of the best engine flushes will even provide additional conditioners and preserving agents to ensure that the engine stays in good condition once clean.
Additives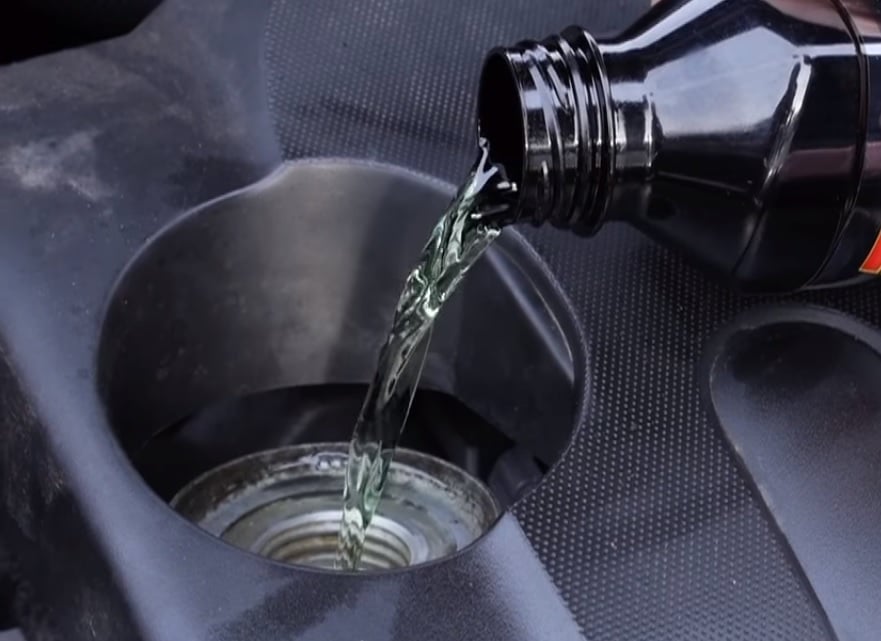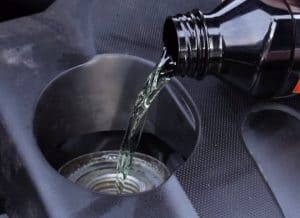 When it comes right down to it, an engine flush is really usually a number of particular additives mixed into a single solution. That said, different engine flushes include different additive combinations which are often designed to provide a particular end result. This means that you might need a specific focus or combination of additives for an engine flush to perform the best with your vehicle.
Considering the subject of our article, you will definitely want to look for various cleaning agents. These are detergents and dispersants and both are necessary to provide a complete deep clean. However, there are plenty of additives that contain both detergents and dispersants. That is why most engine flushes actually use fairly strong chemicals compared to other additives.
In fact, the strength and potency of engine flushes are usually such that you cannot leave it in your engine for too long without risking the engine flush doing damage. However, that it is also how the engine flush accomplishes its job and why you should only use it for dire situations. Moreover, you will need to ensure that you follow the directions exactly to prevent the engine flush from accidentally damaging the parts.
Detergents – This is one of the necessary additives to all engine flushes as it is responsible for dissolving the sludge and deposits that have accumulated. In this case, the most common detergents are alcohols or acids, though there is actually an instance of an engine flush including an actual soap ingredient. Regardless, this is what does all the cleaning.
Dispersants – The second necessary ingredient for all engine flushes are dispersants which break up solidified carbon deposits. The detergents can only clean what they can reach and most of the gunk in a carbon deposit is on the inside. This is where the dispersants will dislodge the deposit from the power system so it can be safely dissolved into the detergents.
Antiwear – Out of all the non-essential additives included in engine flushes, this is one of the more common. This additive will basically use some type of carbon or even metal to bond to the metal and help prevent wear and tear. It is also worth noting that most of the antiwear agents work better with the harsh detergents found in engine flushes. Another thing to consider is that the antiwear agents included in an engine flush are nice, but they are nowhere near as effective as the antiwear agents used in specialized antiwear products.
Lubricant – It might be a toss-up between antiwear agents and lubricants in terms of which non-essential additive is most commonly found in engine flushes. For a lubricant, the purpose is often to reinforce the clean oil that will be used after you finish the engine flush. As such, these lubricants are often designed to work with motor oil alone. It is also worth noting that the lubricants included in engine flushes are not a substitute and will not make a particular type of oil perform better than it otherwise would. Generally, these additives simply increase the mileage of a single oil change.
Rust-Inhibitors – This is by far the least common additive included in an engine flush which seems a bit odd. You would expect a rust-inhibitor to be the exact thing to apply to your engine's raw metal after a good scrubbing. Unfortunately, the acids and alcohols used in most engine flushes do not work well with most of the rust-inhibiting agents. That said, some of the milder engine flushes may also include rust-inhibiting agents.
Compatibility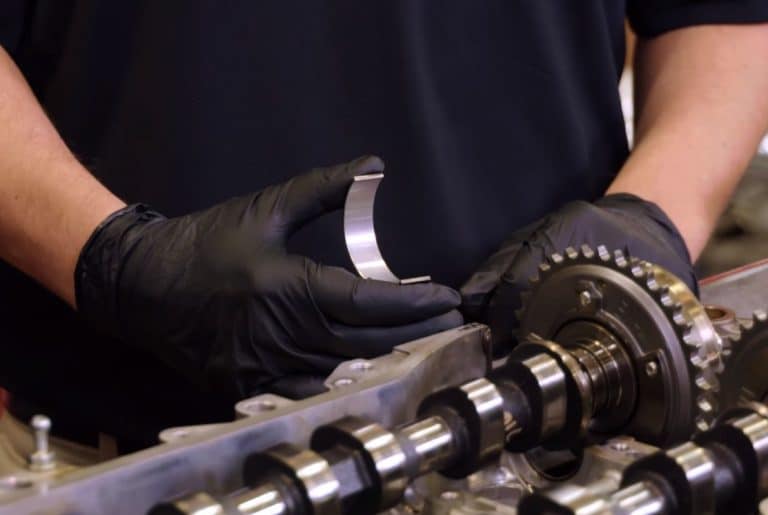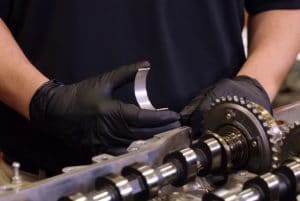 This is becoming less and less of an issue, but the fact still remains that there are numerous engine flushes out there whose main ingredients do not work as well for certain types of engines. This is ignoring that fact that you need a specialized type of engine flush for a wet clutch like the kind you find with numerous motorcycles and other small engine vehicles. But even for the standard combustion engines, there are still plenty of engine flushes that are not meant to be used for one or another.
Another good example of this is tuned engines which often contain parts and components made of non-standard materials. While this may help improve their performance, it can also leave those parts susceptible to scouring and damage caused by some of the harsher ingredients used in engine flushes. Mineral oils, acids, alcohols, and a litany of other ingredients will react with different metals differently.
It is also worth considering the compatibility of the engine flush with the oil since most of the time you will need to mix them together as part of the application. These days, few engine flushes are incompatible with any kind of common motor oil, though you will still want to make sure beforehand. Performance motor oil, like those used for race cars, is one of the few types that may not always be compatible, generally depending on the ingredient base.
Conclusion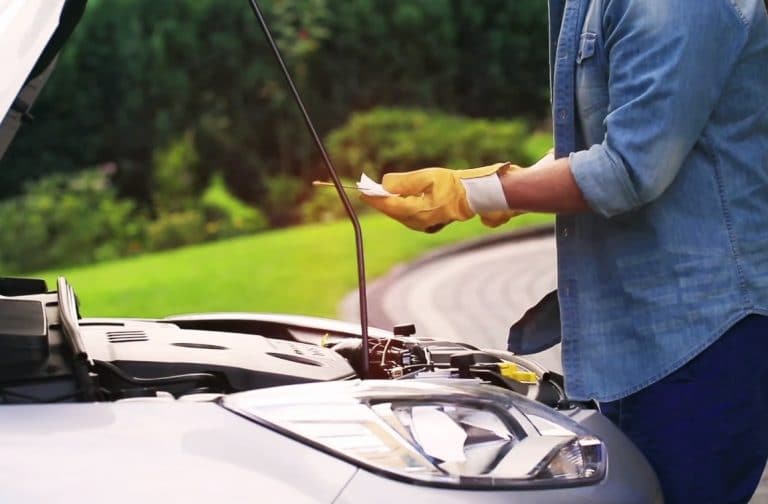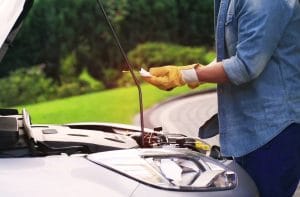 Because the Liqui Moly does so much, so well, for so little, it is hard to pick against this product. While it does not necessarily provide the best preserving agents, it does offer some benefit to that end. However, the combination of sustainable ingredients that gently clean your engine is tough to beat for most people's needs.
Of course, if you have an especially dirty engine that spits out engine flushes clean, we recommend the Ravenol. It may not provide any additional preserving or lubricating agents, but it cleans better than anything else we found. When you consider that it is FFA-approved by auto manufacturers like Audi, VW, and Mercedes-Benz, it is probably strong enough for your job too.