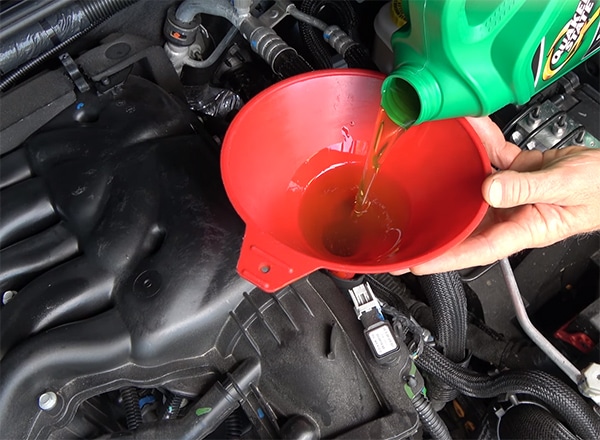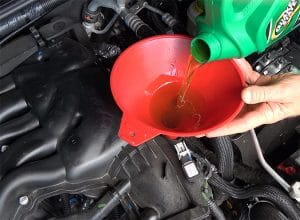 Synthetic oil is considered to be changed less frequently. But is it true? Engine oil should be quality because the life of an engine depends on it. The better the oil is, the longer the engine serves. So it's important to know how often you should change the oil when you want your engine to be protected and have a long lifespan.
What Is Synthetic Oil and How Long Does Synthetic Oil Last?
Synthetic oil is such a lubricant that is utilized in automobile industry. The parts of the engine should be lubricated and protected by oil, no matter which temperature is there. Perfect synthetic oil should serve for a long time.
There are 5 main motor oil types, according to the gravity index by the American Petroleum Institute (API):
API Class I and II: These are conventional oils that are designed by utilizing petroleum-based oils
API Class III, IV and V: These are synthetic oils that contain additives
Both the oil types can be utilized as lubricants, but within some period of time the additives in conventional oils are destroyed. So the conventional oil does not serve well.
The additives in synthetic oils make the oil be possible to withstand high and low temperatures, making it either thin or thick. So such oil performs well for a long time.

Reasons Synthetic Oil Is Better than Conventional Oil
Synthetic oil can tolerate the temperature fluctuations and resist to oxidation. This oil features low cold cranking properties at low temperatures. They are ⅓ rd of conventional oil. Depending on the oxidative oil's ability, the life of oil is determined. This characteristic is measured as the Turbine Oil Oxidation Stability Test (TOST).
TOST of synthetic oils is higher than it is of conventional oils. Synthetic oils do not evaporate fast unlike conventional oils. Synthetic oils produce no dangerous gases or chemicals, include less impurities, and there is no sulfur.
Synthetic oil is processed, refined, purified, until it becomes broken down into molecules.
Due to the specific chemical engineering process, all the impurities are removed. The vast majority of synthetic oils on the market serve up to 2-3 times longer than a regular oil. They protect your vehicle from wear and tear. They keep the engine clean and protect pricey turbocharger components.
How Often to Change Synthetic Oil?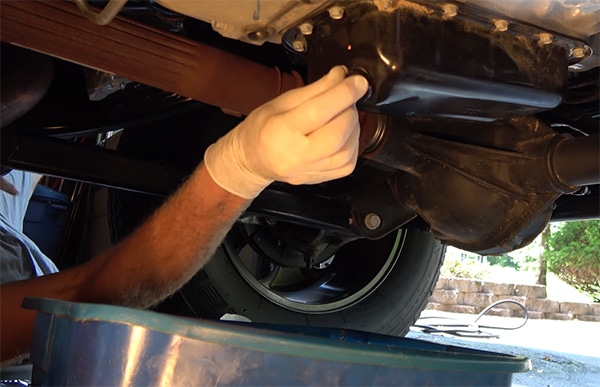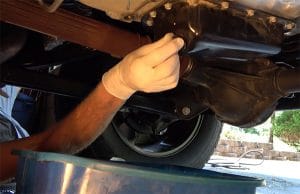 There is a rule, claiming that you should change the oil every 3,000 miles or 3 months. But as long as the engine types are different, this rule may be not perfect. Some of the engines are designed for the oil to be changed every 7,000 -10,000 miles or 6-12 months. When you want to know the accurate interval of oil change, check out the car's manual.
Changing every 1,000 miles
The interval might be dependant on your driving habits. When your regular trips are less than 10 miles, changing the oil more frequently (every 1000 miles) is a must. Why? Because of these 2 reasons:
1. Since you do not make long trips at steady and high speeds, your engine does not become hot enough to boil the condensation, accumulating the system, off. So the oil might break down quicker.
2. The engine might become worn mostly when you start your car up. When you drive not for a long distance, it might be difficult for your engine. So when you change the oil often, the number of damages will be eliminated.
When you have not driven frequently, still, your oil has to be changed at least 2 times per year because it degrades over time.
Changing More Often
Scientific American recommends to change oil 5,000 – 7,500 miles because this is written in the vehicle's manuals. This amount interval is the most common, but you have to take into account your driving habits and style.
Change Every 10,000 Miles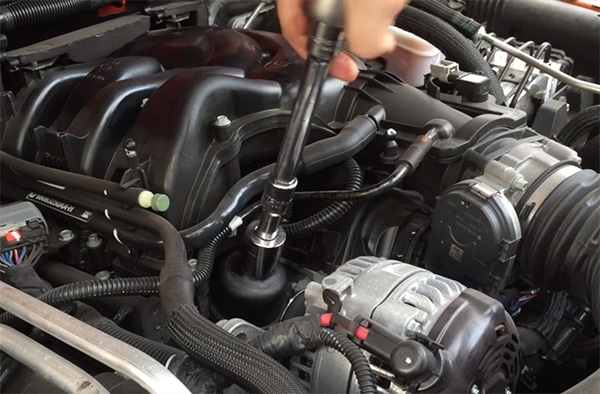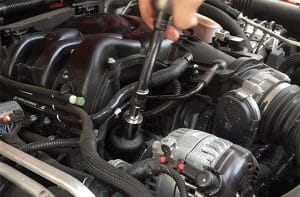 Synthetic oil is much more pricey than a regular oil, but it performs better and is eco-friendly. You can switch to synthetic oil when you like it, but when your car does not need it, you'd rather don't.
For instance, when you often transport heavy loads, synthetic oil is the one that will make it easier for your engine.
When your car is prone to sludge problems, synthetic oil will eradicate this issue, prolonging the engine's life.
What will happen if you don't change synthetic oil?
Here are the issues which might occur:
Corrosion
The corrosive compounds are formed when the oil breaks down over time. This stuff can pile up between the parts of the car's engine, making it difficult for the car to run smoothly. So the consumption of oil will be high.
Wear
Within time, the oil loses the properties, lubricating the parts of the engine. It will lead to their wear and tear. So when you ignore changing the oil often, you will have to replace the engine over time.
Poor performance
With oil breakdown, the car's performance might be reduced. You might not even notice it at first stages, but soon it will be very vivid.

Modern Vehicles Oil Change Intervals
The vehicles can be new or old, so it will influence the interval of oil change. There are two categories of old cars: built in 1990-2010 period and built before 1990.
The older the vehicle, the more beneficial it is to change synthetic oil frequently. So that the life of the engine will be prolonged and wear and tear will be prevented.
Synthetic oils consisted of a huge amount of esters earlier. These things are difficult on gaskets and seals. They might even lead to degradation of the parts of the older engines. So there still might be some issues regarding the use of synthetic oils in the old motors.
Since the viscosity in synthetic oils is lower, it may cause problems for classic motors because there are gaps through which the oil leaks. When you do want to switch the oil, you can always do it.
Factors that influence engine oil's life
Average mileage
Even when you use your car occasionally, still you'll need to replace oil every 6 months. So it will let the water to operate properly in your engine and it will be protected from breakdown.
Car's age
With older cars, you should change the oil every 3,000 miles or 3 months. With newer cars, you should do it every 10,000 miles or 6 months. The newer the car is, the tighter clearance is in its engine. Some of the motors are designed to be utilized only with synthetic oils so you'd better mind this rule.
Performance features
With performance-biased engines, you'll need to change oil more frequently than with economical engines. Because of higher power output, the performance engines get more stress. So the fuel is burnt quicker, placing the oil under extreme strain and decreasing the lifespan.
Local climate
When you live in a country with extreme climate, your car's oil is exposed to more strain than in countries with temperate climate. Cold oil is reluctant to circulating through the motor because it is thick. The oil in hot climates is placed under strain. Both of the conditions might decrease the oil's life.
Driving habits
When you drive aggressively, the lifespan of your oil will be decreased. Driving smoothly is good for both your car and motor.
Length of trips
Synthetic oil is better than a conventional one when you use the car for short journeys. In these conditions, synthetic oil is able to flow better and protect from build-up at the lower temperatures.
Towing
When you tow heavy loads frequently, more strain on your motor is placed because it has to work much harder. The same strain is put into the oil so you have to take care of it more.

Chris Robson
Auto Mechanic
Pro Tip: What are oil life indicators?
There are oil life indicator systems in new cars. They monitor the level of oil, alerting the driver when it's time to change it. There are 2 main types of them: the ones, recording driving style and mileage and determine the quality of the oil, and the ones that are testing the oil itself. Such indicators provide current data and figure out when it's time to change the oil.
Conclusion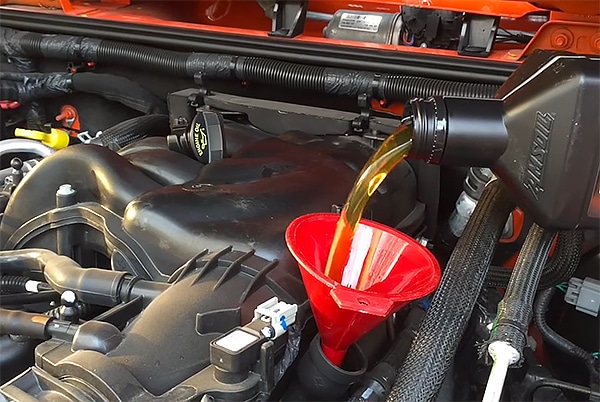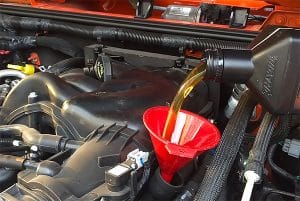 When you are still in doubt how often you should change the oil, consult your car's manual or check out the oil indicators. You may also ask a technician for help. Even when you don't like the oil's performance, you can easily switch back to the previous one.
Synthetic oil serves for a long time. The older cars might require using of conventional oil frequently. We recommend you choose a synthetic oil company with a good reputation, offering high-quality function, duration, and lubrication. Change your driving habits for better engine's and oil's performance, if needed.
Hope this article was useful for you. If you liked it, please let us know your opinion, leaving the comments below. Wish you to have a safe and secure drive. Have a great day!