In the past, an impact wrench was an investment that incurred significant operating costs. This was because most impact wrenches were pneumatic devices and it is expensive to set up an air compressor that can pump a massive volume of air (about 98 PSI) to power it.
Impact wrenches have become more readily available lately due to advancements in battery production technology. Battery-powered cordless impact wrenches are also less costly to operate compared to previous air-powered versions and they have comparable torque. They also provide the added advantage of mobility.
Now, air impact wrenches are more suited for a professional garage environment. Any at-home mechanic should have a good cordless impact wrench in his garage. This tool is instrumental in removing and tightening nuts, hex-head bolts, and lag screws. If you are looking to add one to your toolbox, here are some excellent battery-powered impact wrenches you can purchase.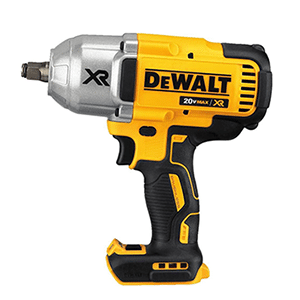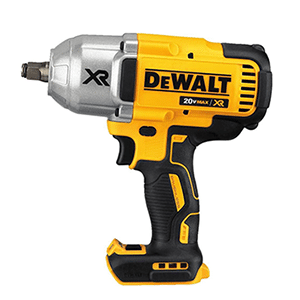 The DeWALT DCF899HB is one of the top machines on this list. This impact wrench can generate a lot of torque from its 0.5-inch anvil and the 20v brushless motor is a big plus for you. Brushless motors have no moving parts, which means that there is little or no friction. Subsequently, this impact wrench will last for a long time because motor wear and tear is virtually eliminated.
The powerful motor produces tremendous torque and has three levels of speed intensity when delivering power. The wrench is well weighted and has a comfortable feel that lets you grip it tight.
Pros
DeWalt quality
Produces up to 700lb ft of torque
Three-level speed intensity (400/ 1,200/ 1,900 RPM)
Powerful red lithium battery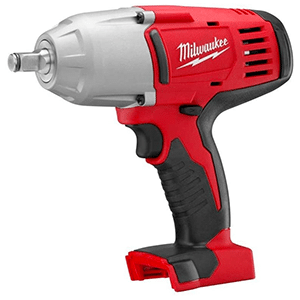 This Milwaukee impact wrench combines small size with big powers and wraps it all in a slick red exterior. At its maximum setting, it can deliver close to 450ft lbs of torque. This amount of power is enough to loosen or remove most bolts you encounter in the garage. Milwaukee is a reliable manufacturer of durable power tools and this wrench delivers more of the same.
Variable four-mode drive control provides users with good control over the power delivery. The handle is comfortable and easy to hold. This impact wrench is surprisingly compact and lightweight at just 5.2 lbs.
Pros
4-pole Frameless motor
Small and compact body housing
Three-way intensity setting and a 4x mode drive control
Large capacity batteries
½ Anvil with friction ring
Cons
Narrower handle might not be comfortable for everyone.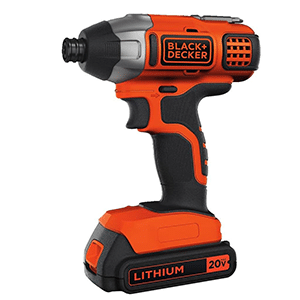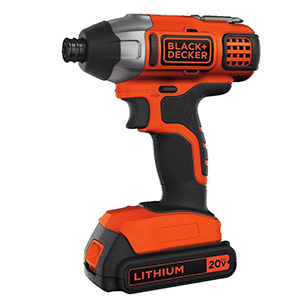 This 20V output impact driver from Black & Decker earns high marks for being both affordable and adaptable. It has the capability to function as an impact driver, as the chuck can accept both sockets and screwdriver bits. The wrench delivers 114ft lbs of torque on demand and it can operate at three variable speeds when functioning as an impact driver. What this unit lacks in power it makes up for in versatility.
You also have the option of getting this impact driver at a low price – without a battery. The 20V lithium battery offers limited battery life but has plenty of power to tackle smaller jobs.
Pros
Impact driver can operate at variable speeds (0-3000 rpm, 0-39000 BPM)
Functions as an impact wrench or an impact driver
Cons
Limited battery life
Questionable power levels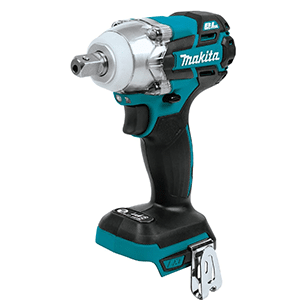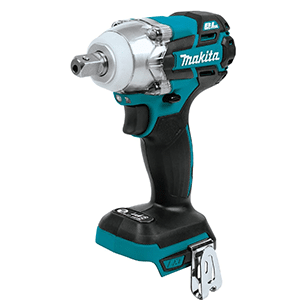 The XWT11Z is a powerful, high-end impact wrench from Makita. Makita is a reputable company known for its high-quality tools. One unique property of the XWT11Z is that it's surprisingly small size as the entire unit weighs under 3 lbs and measures less than five inches long. Even with the small size it still has a comfortable grip and a good feature set like a brushless engine and 3x speed power selector.
This Makita impact wrench is well balanced and also compact enough that it is easy to maneuver into tight spaces. The wrench does have a premium price attached to it, but it is a premium product and sometimes in life you get what you pay for. If you are looking to invest in a solid wrench that you can have for several years then this is worth considering.
Pros
Makita is a reliable brand with a strong reputation
Small 5-inch length means it can reach screws and bolts in tight corners
Supplies 210 ft lbs of torque with a 3x speed power selector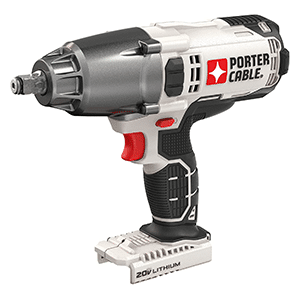 This basic model from Porter-Cable has the main features you need to get the job done in the garage. Although it is lacking a brushless motor, it still has good power with 330 ft lbs or torque and a max RPM of 1650. The wrench has a rugged design which makes it exactly suited for working on automobiles and it can generate 330 ft-lbs of torque.
This impact wrench has a comfortable grip and an LED light for increased visibility. It comes with a 3 year warranty in case trouble occurs down the road.
Pros
Produces 330 ft lbs of torque and a maximum speed of 1650 RPM.
½ inch hog ring for quick socket changes.
Variable speed trigger control
Cons
Durability Concerns
Lacks a brushless motor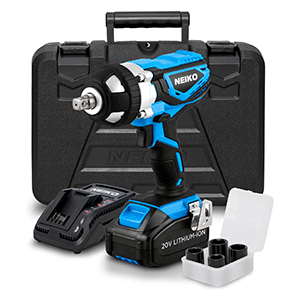 Neiko is a solid manufacturer and they have built a wrench that keeps you in absolute control. It is lightweight and has a comfortable handle so that you can work for extended hours with no discomfort. This impact wrench can supply 300ftlbs of torque while running at 3000 RPM and it has three-level settings for intensity control. Power for this impact wrench comes from a 20-volt, 4-amp battery equipped with a battery charge indicator.
The handle on this controller is thin and might not be comfortable for everyone. The wrench comes with a case for easy storage.

Pros
Solid construction
Strong battery
Powerful motor
Four socket adaptors included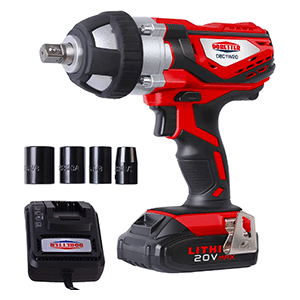 This power tool from Dobetter can operate at a speed of 280 RPM and a torque of 40 lb ft. It is designed as a power wrench and is built for durability and resilience instead of sheer power. The battery charges fast but is best suited for tackling smaller jobs.
The Dobetter is a good option for working on automobiles, as a number of versatile sockets and screwdriver heads are included in the kit. Although this wrench is lacking a bit in power it makes up for it with versatility. An extender is included with the wrench as is a quarter-inch adapter.
Pros
Package comes with seven sockets (ranging from 10mm to 17mm) and two screwdrivers
Fast-charging battery with a charge indicator
Includes a quarter-inch adapter and an extender.
Cons
Underpowered for heavy duty jobs
Conclusion
To assemble the above list we looked for the best cordless impact wrenches that you can find on the market. Any of the choices above will make your garage and workshop jobs easier. Even with a small budget, you can get a durable, affordable, and efficient model. As technology has improved there are now a wide range of functionality options to consider when selecting your wrench. If you are willing to stretch your budget a bit, go for the premium versions from reliable manufacturers. Before you make your final decision, ensure that you consider the necessary factors and choose a tool that can serve you for years.