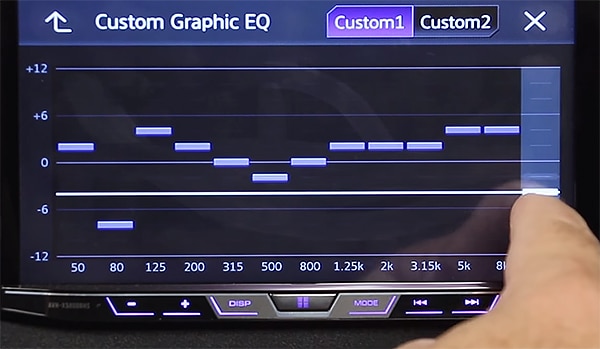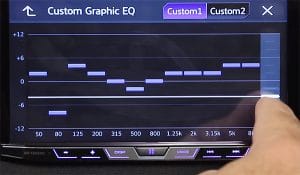 One of the hidden gems of many car stereos is the equalizer (EQ). You might notice your music sounding a tad different when it's blaring through your car speakers as opposed to through your headphones or speakers at home. Usually, it means your EQ settings aren't completely optimized and need to be fine-tuned.
This feature is rarely used, but it can be the difference on the path to full, rich sound.
Car stereos are more versatile than people might think—they simply need to be set up properly first. Here's an example of a typical situation where tweaking your EQ is a good idea: imagine that you're listening to a song that is rich in bass, but that particular aspect seems slightly muted when you're in the car. Tweaking your EQ allows you to modify the volume of a particular frequency range—typically the lowest range for bass—so all the instruments are loud and clear.
Before we can talk about how exactly you can tweak your stereo settings to bring the best out in your music, it's helpful to first familiarize yourself with what EQ is and how it works. It might sound complicated at first, but the concept is fairly intuitive and will help you feel like a DJ when you're on the road.
Equalization—A Short Overview
You might have seen EQ in your settings before, be it on your phone or your stereo display. Truth be told, it's a pretty useless tool if you're not already familiar with it. To put it simply, EQ breaks up sound into several frequency ranges, starting with the bass as the lowest and percussion as the highest, with a myriad of other sounds in between. Particularly, the sounds our ears are more sensitive to (violin, for example) lie in the mid-high frequency ranges. EQ allows you to modify the volume of these specific ranges to suit your preferences.
The concept of EQ was utilized well before the first equalizer was properly introduced in 1971.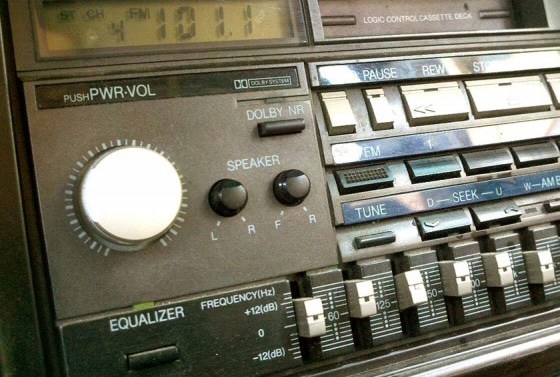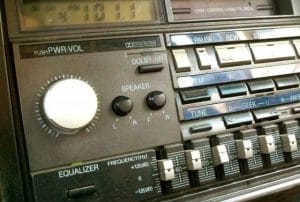 In the 1920s, during the rise of radio broadcasting, audio electronic equipment was used heavily in recording. Soon enough, they began to be equipped with frequency filters, which included basic bass and treble controls. They worked over broader frequency ranges than we are used to today, but soon enough systems with variable frequency ranges were introduced and implemented.
The first equalizer to use slide controls—the type that you can find in your stereo—wasn't developed until decades later. Without getting too specific, equalization technology grew and was added to constantly, with variance in design and functionality being a running theme.
For music specifically, EQ helps you adjust the sounds you want to hear most. If you want the bass in your tracks to punch through, you have the option of boosting the volume of lower frequency ranges. Similarly, if you want to isolate the vocals a little bit, you can enhance the frequency ranges (mid-high) corresponding to that. In a nutshell, getting familiar with equalization opens a new door to controlling the sound you hear.
Of course, speakers can have a varying range of settings that dictate the sound that comes out. Music played through your car's speakers could sound differently to your headphones, for example. That's why it's important to notice just how they are different before you start tweaking to design the sound you want to hear.
In addition, car stereos have varying degrees of equalization capability. On the more basic end, your stereo might have three broad ranges that you can tweak. This might seem crippling in terms of tweakability, but you usually have the three basic components: bass, tenor, and everything in between (various instruments). Now that we've covered EQ in more detail, let's get to tuning it for your stereo.
Setting up an Equalizer In Your Car
To properly utilize your equalizer feature, you're going to have to set it up first. This can be done in a couple of ways (both of which will be described in detail), but they work under the same principle. Essentially, as we briefly explained previously, EQ works by separating different sound frequency ranges into tweakable components. What an EQ does then, as the name suggests, is allow you to equalize these frequencies (or play around with them to your liking). What this entails for your EQ setup is a little work balancing the different frequency bands (based on your stereo, they can range from 3 to over 10).
Essentially, a finely-tuned stereo EQ can be the difference between average sound and exactly the type of sound you're looking for. If you tune it precisely, it should sound a little more like the music is being played in front of you, with every frequency—class of instrument, essentially—standing out in its own right. Thus, a well-tuned EQ can be exactly what you need to synergize the different sounds in your favorite music. For example, if you prefer the hard grind of bass to punch through in your songs, tuning up the lower frequencies would give you that effect.
Now that we've delved into what an EQ system is and how it affects music and sound in general, it's time to take a closer look into setting it up. First of all—this goes without saying—don't try to tune your stereo's EQ settings while driving. It could be a lengthy and intricate process, so make sure your car is parked when you begin the setup process.
Next, turn on your stereo and check to see if it supports equalizing. It should appear as an "EQ" button somewhere on your stereo display or, in rare cases, it could come in the form of a few knobs for the different frequency ranges. If equalization exists in your stereo, that's good news; we can finally move on to setting it up.
Initial Tuning
One path you can take to tuning your stereo is by first measuring the sound in your car in detail. You can do this by downloading a real-time analyzer (RTA) app on your phone and getting a pink noise generator (which many RTA apps come with). At its core, pink noise is background sound with equal output across a range of frequencies. Connect your phone to the stereo and play pink noise to analyze the sound levels of the different frequencies through the RTA app.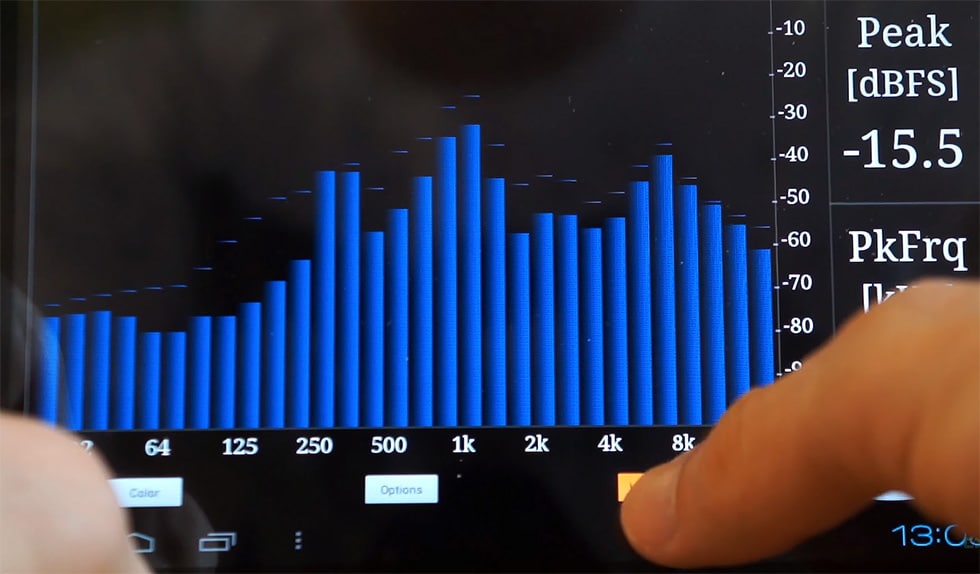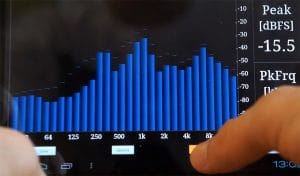 At most, you want to have a couple of dB difference between each frequency range. If there are more obvious disparities, tweak it within the equalizer in your car, analyzing again between each small change in the EQ. Ideally, your car's EQ settings are satisfactory from the get-go, which would make tuning it to your tastes easier. If they're not, it's an easy fix with a little tinkering. If you have only 3 frequency bands in your stereo, it might be a bit more difficult to figure out how to tune the larger ranges, but not to worry; with a little creativity, you can bring your sound closer to what you want. The tricky part is smoothing out the wider bands to get a better output overall.
Tuning Fresh Speakers
If you recently installed your own audio system and want to get the most out of it, you can start by making sure your speakers are all in phase. Basically, they should be outputting sound at the exact same time, meaning the cones should be moving in and out simultaneously. When they are unsynced, it can lead to your music sounding a little disoriented and weakened in the lower frequencies, so it's the best place to start tuning.

Chris Robson
Auto Mechanic
Pro Tip: A neat trick to see if your speakers are in phase is to play a bass-heavy song and turn the volume balance all the way to one side (left or right). Then, return it to the center; if you hear significantly more bass when centered, that means your speakers are in phase and working smoothly. However, if you don't notice much of a difference, try reversing the negative and positive wires in one of the speakers. Leave it if it's louder; if it's the same, play around with the speakers, reversing the wires and testing the response each time.
Once your speakers are in phase and working as they should be, you can move on to tuning your EQ. A common method is to start with the EQ set flat, i.e. all values are 0. Turn on a song you're very familiar with and crank up the volume slowly until you reach a moderate sound level. Then, you can tinker with the different EQ bands; for more bass, slowly crank up the lowest frequencies until you hit the sweet spot.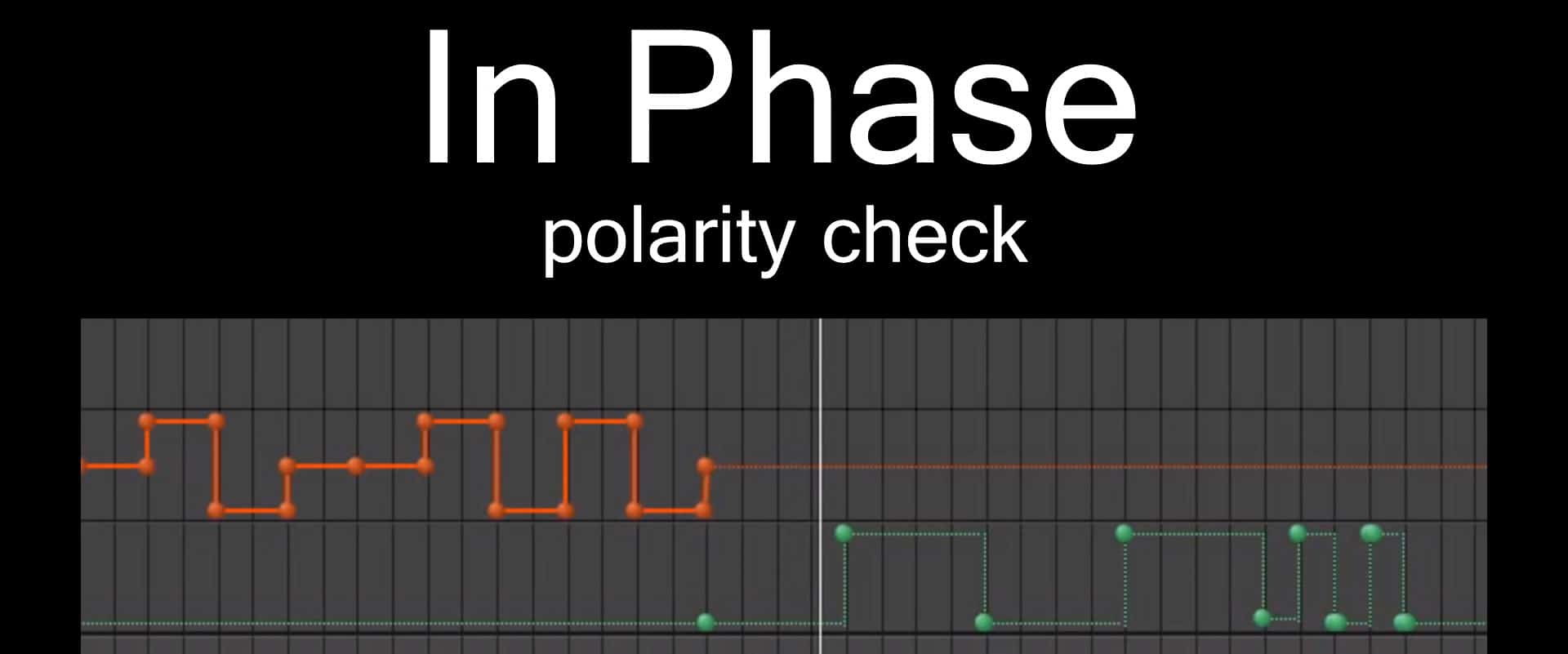 As a rule of thumb, the highest frequencies are percussion and sometimes certain high-pitched instruments or vocals. The lowest ones are, as mentioned, bass and deeper instruments like the harp. In between, it really depends on the depth of your equalizer and how many bands it has.
There is no "correct" settings, as music preference is a very subjective thing.
However, music generally should sound like every sound is being played right in front of you if you close your eyes. If you're hearing certain instruments (like bass) behind you, you can try a few things.
To tune the localization of the sound, you could try lowering the sub-amp's crossover point. If your stereo doesn't support such a function, rearranging the speaker locations could do the trick too. If neither of these is an option, then tinkering further with your EQ settings could be the answer. As said before, there is no "right" way to tune your system, so if you like a certain setting, don't be afraid to keep it.
More Detailed EQ Tuning
First off, you'll want to tune the fade control. Most stereos with EQ functionality also have fade control as an option, so if yours also does, tune it until you only have sound from the front-most speakers. Then, adjust the left-right balance until you're satisfied with the sound. Note down these settings, then do the opposite; tune the fade until only the back speakers can be heard, and adjust the balance. Make a note of these settings too—if they have the same balance setting, that's great. If not, you'll have to find a sweet spot between the two of them to get the most complete sound from your speakers. Generally, you want the sound to seem like it's coming from the front while still boasting some depth. Alternatively, if your system allows for tone control of the front and rear speakers, you could lower the treble (higher frequency) in the rear heads for this effect.

Now play a song you like and really listen to it—is every sound present and clear? If it feels like anything is missing, try the different EQ presets (if your stereo has any) to see if they are closer to what you're looking for.
Tinker with the EQ settings for the different ranges to make sure you have all the sounds you need. The bass should be rich, but not distorted and loud. The mid-range frequencies should be smooth. The higher frequency sounds should be clear but not ear-piercing. You're looking for clarity and smooth sound across the board.
Final Touches
You can make some other adjustments to your system itself to bring out the richness in your music. If you have tweeters set up, play around with their placement to get the best sound and direction. Start with the tweeters facing directly towards your ears and adjust the positioning as you see fit. Remember, you want the higher frequencies in the tweeters to stand out but not annoyingly so.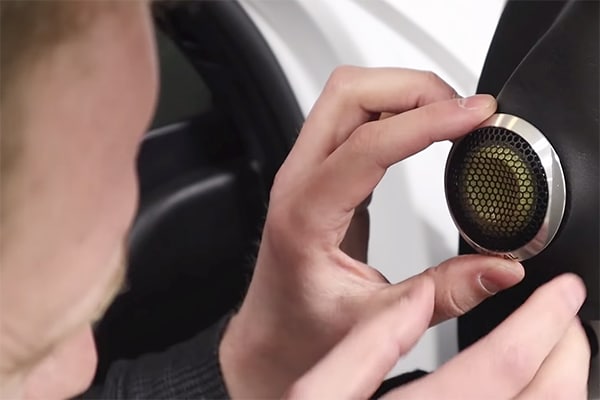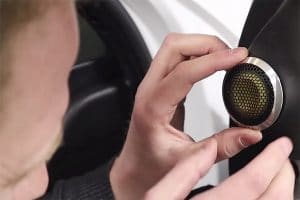 If your music sounds a bit dull, bringing your tweeters closer to the front can help the sound punch through. In fact, many receivers have features that help enrich the sound and make it sound more centered. Generally speaking, if your speakers are mounted on the bottom of your doors, a set of tweeters is a good tool to create a soundstage in the front of the car.
Adjusting the rear speakers can also be an option you want to look into. Generally, you don't want to be aware of your rear speakers; they are there to support the overall sound. Tinker with the rear fill settings to get the sweet spot: you don't notice the rear sound but it noticeably improves the music.
If you notice a distinct "rattling" noise when you're blasting your songs or are on a bumpy road, it might be a good idea to invest in a noise dampener. Certain materials can be easily mounted and can eliminate a lot of unwanted noise from your speakers.
If your mid-range frequencies (vocals, certain instruments) sound a bit "buried," raise the corresponding frequencies in your equalizer to see if it makes a difference. In addition, if your rear speakers are independently adjustable, lower the volume of their mid-high range frequencies to center the mid-range sounds in the front. If you want the absolute best sound and aren't satisfied after extensive tinkering, replacing your rear full-range speakers with high-quality mid-range ones can soften the sound and add an air of richness to your music.
In a similar vein, installing a subunit will soften and enrich the bass sounds in your car.
If you listen to a lot of bass-heavy music, getting a subwoofer can be the difference-maker.
If you already have a subwoofer, move your music all the way to the front with the fader, and adjust it back to get the perfect level of bass.
Finally, if your speakers are very small, you can install bass blockers to filter the lower frequencies out and get a clearer sound. However, the best idea, in this case, is to get better speakers to get the most out of the sounds; you don't want to sacrifice too much bass for a clear sound.
Conclusion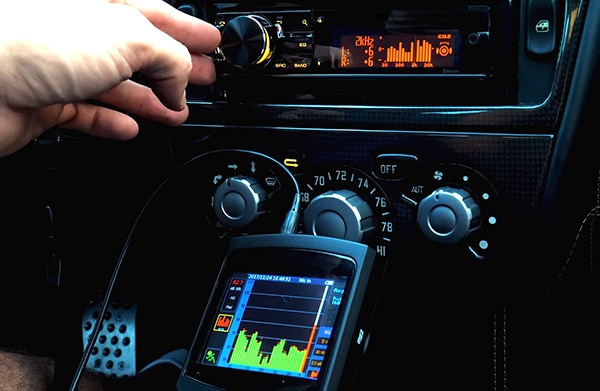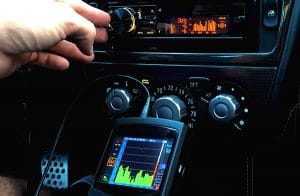 Equalization is a very powerful and useful tool when it comes to adjusting your stereo sound to your preferences. It helps eliminate any inequality in your sound and bring every instrument in front of you. If you haven't fine-tuned the audio in your car in the past, you might be surprised with the results.
A proper speaker and EQ setup is a game-changer for music; it allows you to not only tune your sound so that everything is clear and smooth but also adjust it to your desires. For anyone that feels like they could improve their music output on the road, tinkering with the stereo is a great start—and it's fun and simple, to boot.
There is a great deal of customizability when it comes to car stereo systems, from the instruments you want to hear to the speaker output itself. There are a variety of attachments and heads you can look into as well; EQ setup is only the beginning. However, it is very important to look into it to make sure your existing speakers are playing at their full potential in your vehicle.