Apple CarPlay is an innovative way to integrate your iPhone's convenience right into your vehicle. It adds a new level of functionality to your stereo display, ranging from hands-free calling to easy-access music. But what if you want to turn it off? This short article will outline everything you need to know about disabling CarPlay, whether it's because you want to disconnect your phone or try something new. Also, we've got an awesome list of top Apple Carplay head units reviewed.
Best Choice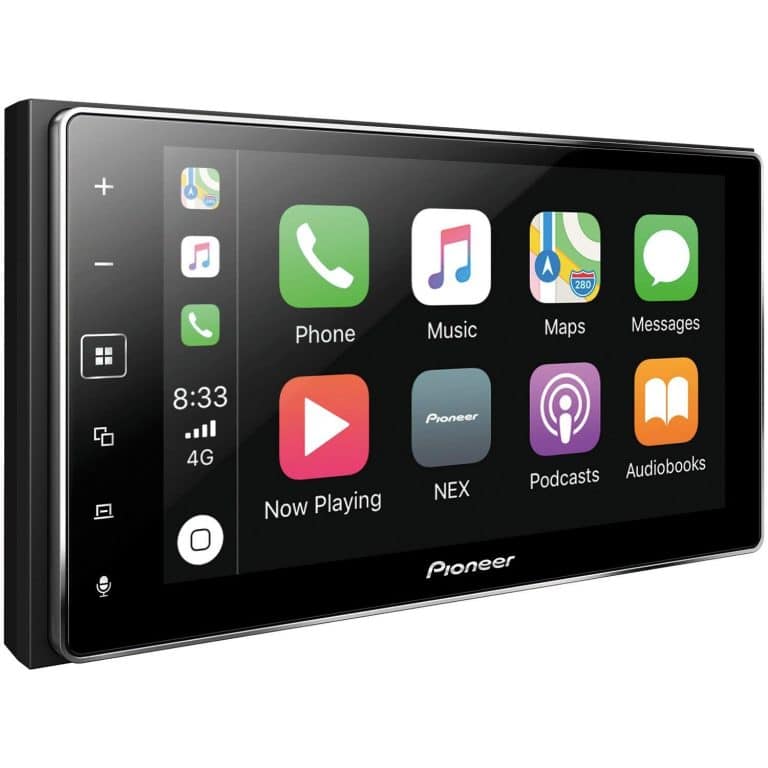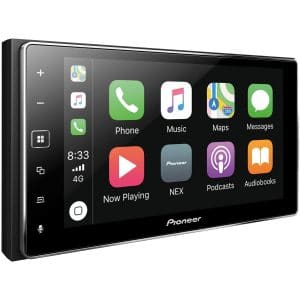 Pioneer MVH-1400NEX
Simple and Affordable Audio Upgrade with Apple CarPlay
The responsiveness of the screen is great and modern-looking. Connection options in the back include USB, Auxiliary, Bluetooth microphone, steering wheel control input, Sirius XM, Idiling Maestro.
Audio settings include a 13 band graphic equalizer with presets, fader, and balanced position.
How CarPlay works
In order to connect CarPlay in the first place, you need several things to work. First and foremost, your phone needs to be connected to your stereo, either through a USB cable or—as is the case with displays that support cord-free use—a wireless connection. Next, you need to link your phone with your CarPlay-supported stereo to make sure that they automatically connect when you plug it in or find your car in the drop-down list within your phone. Finally, you need to have all the software/firmware updates for your phone and stereo to make sure there are no connectivity issues.
Knowing this makes it a bit clearer on how to disable CarPlay in your ride, be it temporarily or permanently.
Interrupting the connection is simple enough to figure out, but what about all the other cases, such as if you want to completely disable your phone from connecting in the first place?
Turning it off temporarily
There are several reasons why you might want to unlink your phone from your car. The most obvious one is when you're done using it and want to safely turn it off. This is a fairly simple task; on most stereos, CarPlay comes in the form of an app. To prevent any far-out case of data loss or unexpected technical issues, it is important to quit the CarPlay app on your display first. Then, you simply need to turn off CarPlay on your phone. This is a lot easier than it sounds; for a wireless connection, to disconnect from your car you can simply turn off Bluetooth until you power down your car. For wired connections, you only need to disconnect the USB cord. Alternatively, turning off Siri can also do the trick.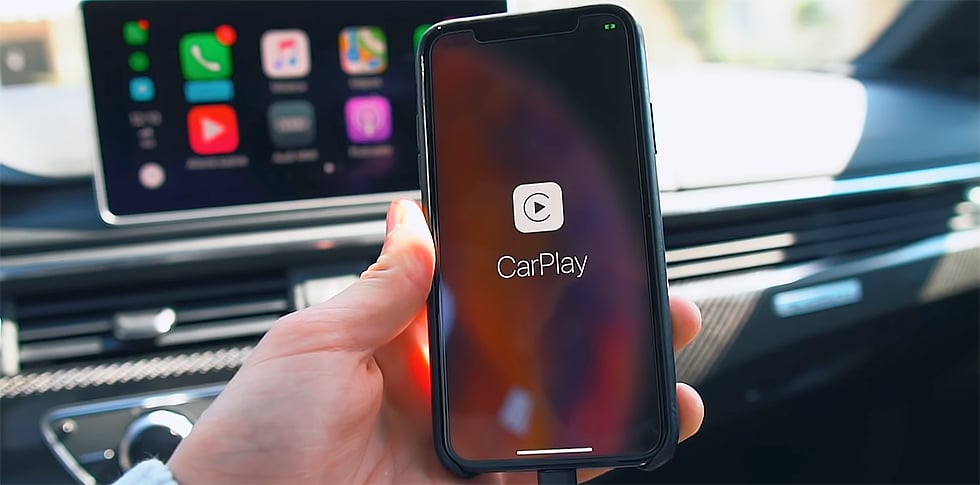 In cases where you want to switch whose iPhone is connected to the stereo, it is just as simple. First, exit the CarPlay app, and follow the steps above for your phone. Then all you need to do is connect the new phone, either through a wire or wirelessly, and you're all set. In some cases, you might need to set up CarPlay anew, which can be prompted by holding down the voice control button on your car's steering wheel.
Whatever the case may be, temporarily turning off CarPlay is done in 3 easy steps: quit the CarPlay app, disconnect your phone, and turn off your car.
Turning it off in other cases
There are other cases where you might want to restrict CarPlay usage. One such situation is when you might want to use just the stereo while charging your phone; in such cases, if you have used CarPlay via USB in the past, your phone will automatically connect. In such a case, assuming you have the latest iOS installed, you simply need to go to Settings > Screen Time > Content & Privacy Restrictions and click the "Allowed Apps" button. From there, you can disable CarPlay while your phone is plugged in and charging.
If you use screen mirroring on your stereo display (accessible via Jailbreak and the NGXPlay app) and want to disable it, it can be done with the simple click of a button. Open NGXPlay and tap "Detach Screen" to bring back your regular car display.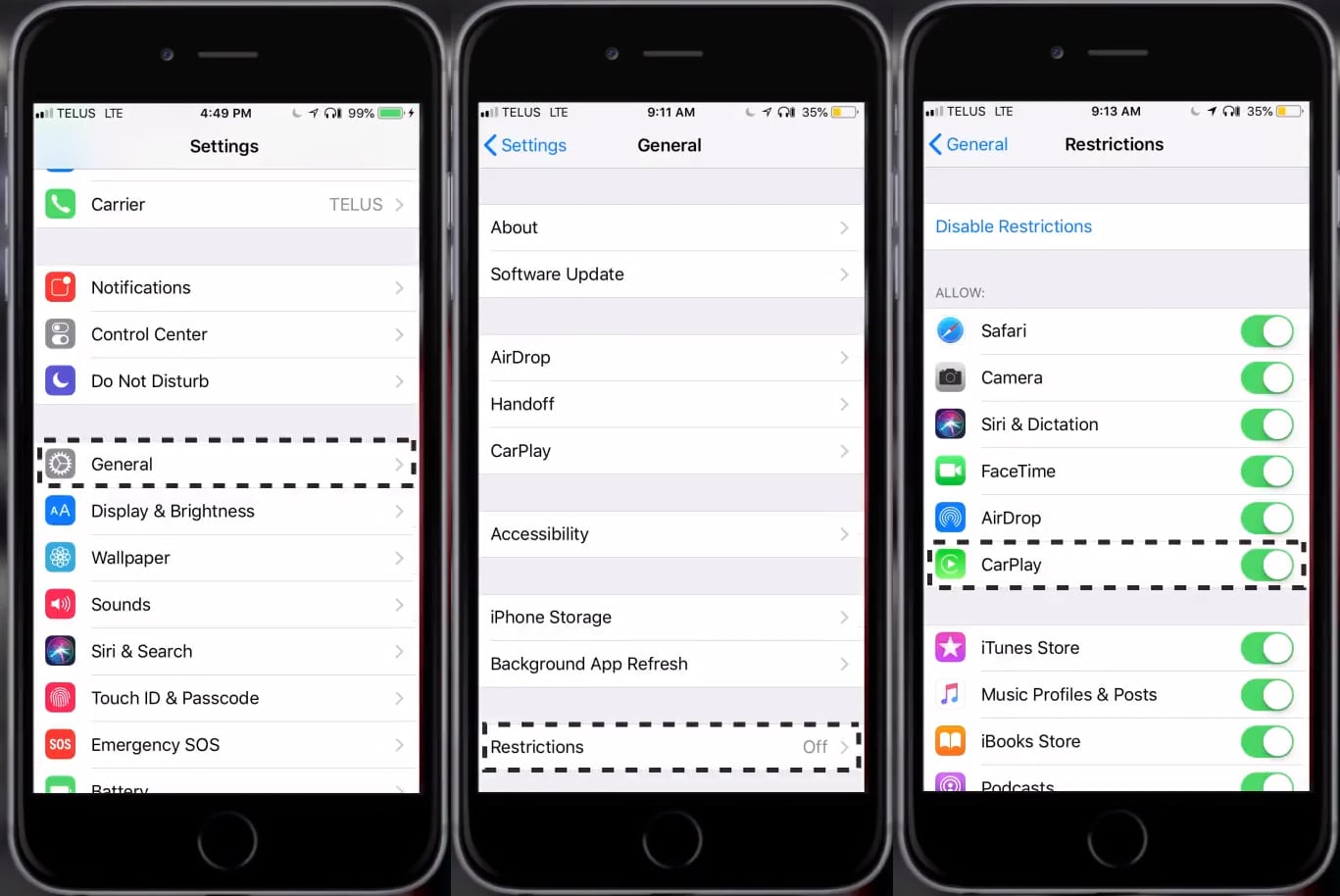 For more long-term cases—say, you want to stop your phone connecting to your car for a longer period of time—you don't need to do much either. Simply go into Settings > General > CarPlay and select your car. Then, tap "Forget This Car" to stop your phone from connecting until you set up CarPlay again later. A pop-up should appear asking whether you would like to connect next time, which makes it convenient in either case. Additionally, like previously, you can go to Settings > Screen Time > Content & Privacy Restrictions > Allowed Apps and disable CarPlay to ensure your phone lacks CarPlay functionality until you want it again.
If you want your CarPlay restricted—say, you want to stop it from auto-playing music when you plug it in each time—it is not as easy. First, check your stereo system to see if its sound settings have any autoplay switch you can toggle. If not, then you can take the manual route of turning off your music every time it starts playing by triggering Siri. For a more permanent fix, you can disable CarPlay altogether.
Finally, since CarPlay requires Siri to be on in order to connect your iPhone, you can turn Siri off in any of the above cases to ensure your data is no longer linked with CarPlay; if you don't use Siri separately from CarPlay, it might be a good idea to turn it off regardless.
Functionality for specific car models

For cars with built-in CarPlay stereos, there could be alternative solutions. For example, Ford models with SYNC3 screens have an option within the display itself to disable specific phones. You simply need to tap Settings in the feature bar, click on Apple CarPlay Preferences, select the iPhone you want to disable and click Disable on the following screen.
Honda models have a similar function to disable certain phones. In this case, you need to go to Settings > Connections > Smartphone Connection and select Apple CarPlay. From here, you can again select your phone and tap "Delete Device" in the top right corner. Finally, confirm that you want to disable the phone and you're all set.
To make the process of disabling CarPlay easier, whatever your model's factory display, it is a good idea to check if you can disable CarPlay through the stereo itself. For example, Hyundais have an option to Disable CarPlay altogether, in Setup > Connectivity > iOS > Enable/Disable CarPlay. Check to see if your car has a similar tick box, usually located in Settings in a category titled something similar to "Connections" or "CarPlay Preferences".
If your car model doesn't support such options (either disabling your phone or CarPlay altogether) or if the option your car has isn't what you need, you could simply follow the universal instructions in previous sections. However, your built-in display is a good place to start if you want to disable either your phone or the app.
Summary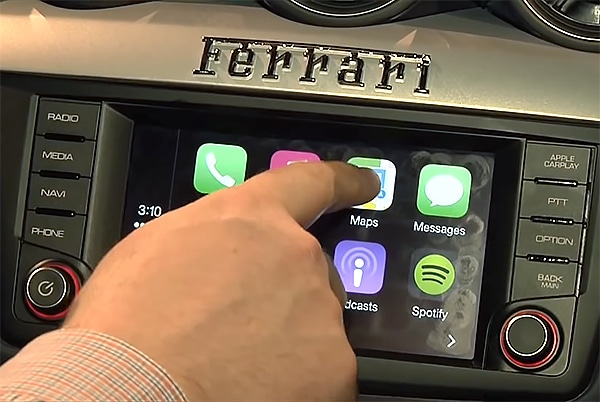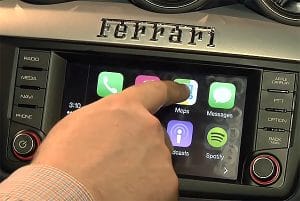 To conclude, there are many cases where you might want to restrict or outright disable CarPlay, and there are various options to do this accordingly.
Whether you want to disconnect your iPhone, disable CarPlay for the near future, or simply do away with it altogether, there are easy steps to achieve each of these goals.