If you've dabbled in the world of car stereos and accessories, you might have heard of these two brands. For good reason, they are the leaders in the car entertainment realm, boasting a large variety of products. What makes these brands unique, and how do they compare with each other? We've also reviewed best Apple Carplay and Android Auto double DIN head units here.

Pioneer — Overview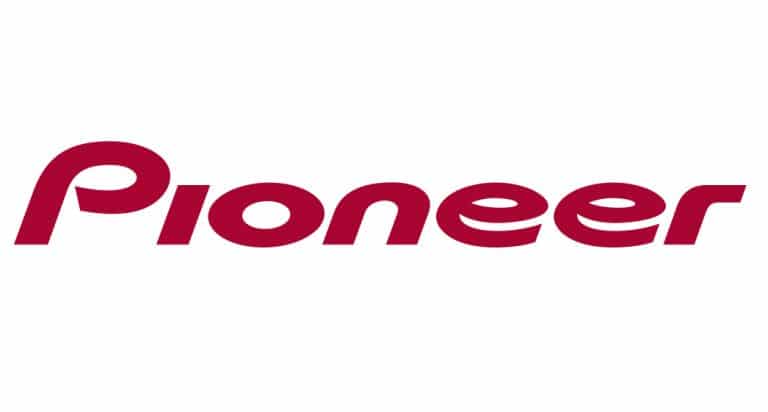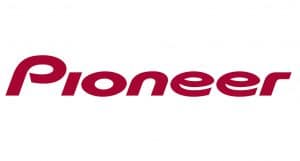 Pioneer was founded in 1938 in Japan (now headquartered in Tokyo), so it's been in the digital entertainment industry for longer than most companies today. However, it didn't always start out in this industry; it began as a radio and speaker repair shop and worked upward into the giant it is today.
In its history, Pioneer has contributed to many breakthroughs in digital entertainment, the most relevant being the first automotive CD player, the first detachable car stereo, and organic LED display. In fact, the company has been on the forefront of innovation throughout the latter half of the 20th century, continuously introducing universally compatible stereo equipment and never-before-seen automotive accessories. Without going through the entire list, a couple of their eye-catching innovations in the car entertainment industry are the world's first DVD-based GPS navigation and the world's first OLED car stereo.
Achievements aside, Pioneer has largely been a silent performer on the market. Despite their many innovative products and first-mover mentality regarding car stereos, the company doesn't get as much worldwide recognition today. In fact, Pioneer has been slowly stripping away its other ventures to focus primarily on car products, discontinuing their TVs in 2010 and selling their DJ equipment business in 2014. Simply put, the company is now solely focused on producing the highest quality car stereo equipment.
Pioneer Products: Car Stereo and Speakers
Best Choice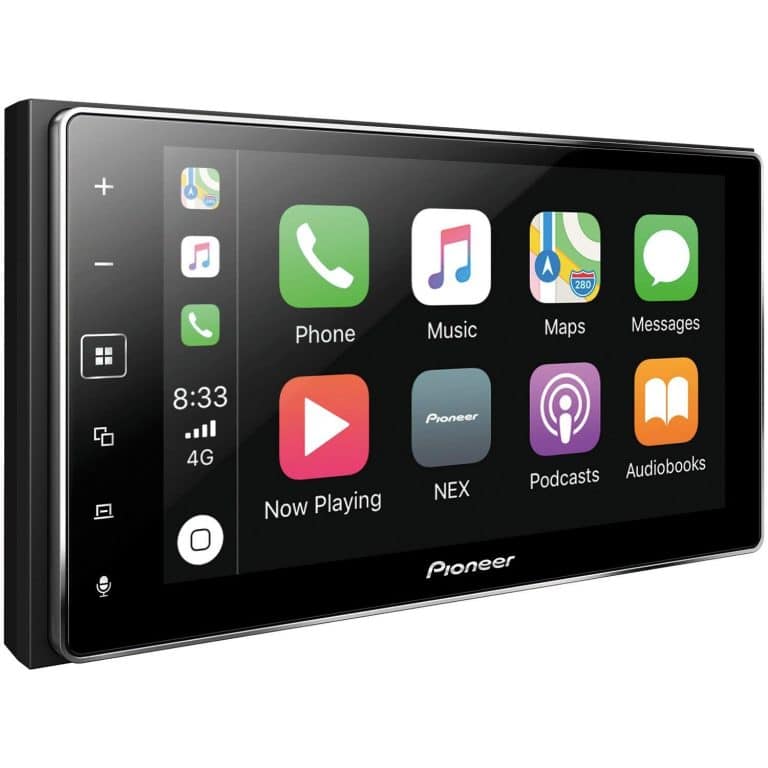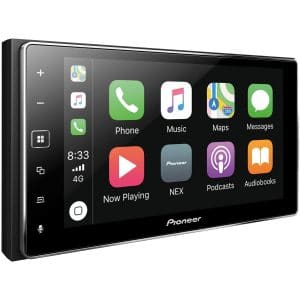 Pioneer MVH-1400NEX
Simple and Affordable Audio Upgrade with Apple CarPlay
The responsiveness of the screen is great and modern-looking. Connection options in the back include USB, Auxiliary, Bluetooth microphone, steering wheel control input, Sirius XM, Idiling Maestro.
Audio settings include a 13 band graphic equalizer with presets, fader, and balanced position.
Since 1984, with their introduction of the world's first car CD player, Pioneer has been going strong in the car entertainment system market. Their main goal of releasing the most integrable products regularly places them in the higher echelon of car stereo recommendations. In addition, their products are most often placed as "Best Value", as the products' functionality is matched with an affordable price tag.
Overall, they are one of the most respected brands for car accessories.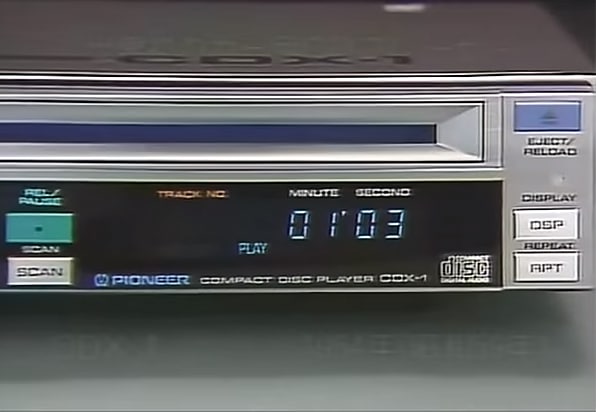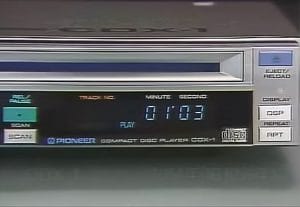 More specifically, their most popular products often vary in price, giving buyers a range of choices based on their budget and needs. For example, the AVH- line of stereos offers a wide array of functions, ranging from the ability to play nearly any type of audio/video file to supporting a variety of devices and apps. It is often lauded as the be-all and end-all of car stereos, thanks to its customizability and overall easy-to-use interface.
On the flipside, the DEH- line of stereos is more budget-oriented, sporting a much thinner and dimmer display but not sacrificing much in functionality. For the price, the sound quality and features are more than what you would expect from a system as simple as this. It has bluetooth music and call integration, USB and AUX ports, and even a five-band EQ system for you to tune your sound.
All in all, Pioneer caters to both ends of the spectrum—the budget-conscious buyers and those that want the most powerful stereo system (in terms of functions and sound quality). Recent decades have really cemented Pioneer as, well, the pioneer in car entertainment systems.

Kenwood — Overview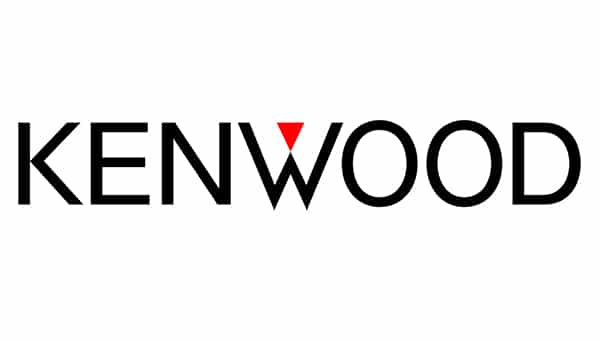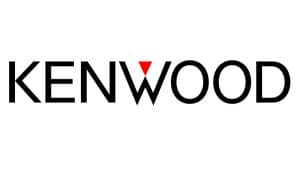 On the other hand, Kenwood had a fairly similar origin story to Pioneer. Founded in 1946 in Japan under a different name, it also started out as a company focused on introducing radio products to the general public. The company, then named Kasuga, was rebranded as Trio, and soon after they opened their first overseas headquarters in California.
There, their products were rebranded by the Lafayette Radio Company, choosing to focus on citizens' radio. From there, several Japanese-American businessmen collaborated to create a new company that would be the exclusive importer of Trio products.
It's name: Kenwood. The idea for the name came from the two components: "Ken" being a common name in Japan and North America, and "Wood" reflecting the products' and brand's durability.
Eventually, Kenwood came to overtake Trio in popularity and brand recognition, so Trio bought out the company and renamed itself Kenwood. With this move, the brand was on an upward trend of being an established multinational corporation specializing in entertainment equipment.
Nowadays, Kenwood is mostly known for their breakthrough radio and audio equipment, with their NV series hi-fi systems shining upon release. They immediately took advantage of the advent of microcomputers, bringing the market a slick and compact system with high audio quality. In addition, they have been on the forefront of developing mobile radio transceivers, and with these two markets combined, it's no wonder they went into the car stereo business.
Kenwood Products
Best Choice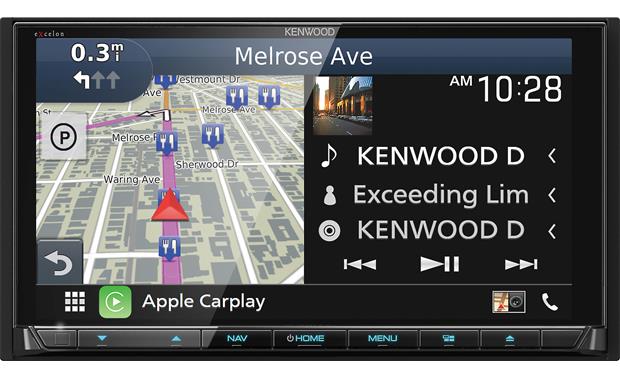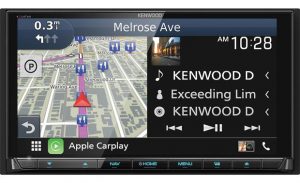 Kenwood Excelon DNX995S
All-Inclusive Double DIN Car Stereo
The DNX995S and the DDX9905S offer the leading industry screen technology. It does not only feature a 720P display, but also incorporates the specific AAS screen technology, so when you are viewing from off the access, you will still be able to see the screen, it does not wash out.
Much like Pioneer, Kenwood is constantly trying to innovate and bring new features into their stereo lines. In addition, they have a multitude of other types of products, from dashboard cameras to car speakers. However, their main pride (as a quick glance at their marketing campaigns and website will show) is the new line of eXcelon products.
Primarily, the goal with their eXcelon line is to provide drivers with the most precise and enjoyable listening experience possible, be it music or phone calls. As a result, their list of eXcelon products includes a variety of subwoofers and speakers for optimal integration with the stereo system.
As a whole, these systems are fairly integrated; the simpler receivers, like those in the KDC line, look fairly basic, but can support a variety of functions. They have 1-2 USB ports (depending on the product), are Spotify integrated, have Bluetooth support, and offer variable lighting. This is pretty similar to Pioneer's DEH line we looked at earlier.
The more advanced (and pricey) receivers boast a wider range of usability.
The simpler wide touchscreen systems have everything you need: a large monitor, Bluetooth, Spotify integration, HD radio, a remote app, and even a 13-band EQ. At the top of the line, a product such as the DNX696S has even more features. On top of the above, this product offers Apple Carplay and Android Auto support, 3 camera inputs, Garmin 3D terrain view, Lane Assist (with GPS), dash cam control, and many more user-friendly tools.
Now that we've taken a brief journey into Pioneer and Kenwood history and products, let's compare the two. Does Kenwood's eXcelon line compare with Pioneer's high-end double DIN products? Are there any features that set either of these companies apart? Most importantly, which brand of car entertainment products is the right one for you?

Pioneer vs. Kenwood — Comparison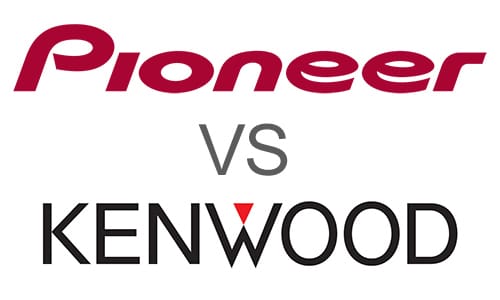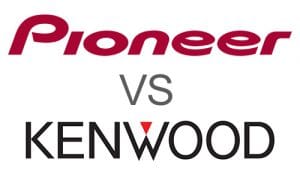 Both of these brands have some of the best car stereo displays on the market. Their sound systems are fairly close in competition; after all, they are both still big players in the industry today.
To start, let's compare the single DIN (slimmer, older designs) stereos. To put it simply, both companies put out some solid hardware in this regard. Both of their top-shelf 1-DIN systems are pristine and boast a range of qualities, from Bluetooth to Spotify integration. However, there are a few things that separate them in these designs. The Kenwood model (KMM-X503 for example) has a 13-band equalizer, as opposed to the 5-band EQ that the DEH line of Pioneer stereos offers. On the other hand, the Pioneer single DINs are typically a bit more budget-friendly, so if you don't need a few extra features, it might be the way to go.
On the other hand, the double DIN stereos are harder to find differences with. Both Pioneer and Kenwood offer top-of-the-line products with the most modern features available. It is hard to set them apart, as the differences in price and functionality are slim, to say the least.
Both of these brands (namely, the AVH line from Pioneer and eXcelon from Kenwood) have all the features you might need in your car, from Carplay to high quality sound. While there are a multitude of things these products can offer, let's take a look at what sets them apart.
First of all, Pioneer seems to be more geared towards the average consumer, while Kenwood is more about the advanced features.
For example, while many Pioneer products have Android Auto compatibility, it is more prevalent and smooth with Kenwood products. On the other hand, Pioneer is a bit more integrated with Apple, boasting Siri "eyes free" and a flawless CarPlay integration. In either case, both brands offer compatibility with both iOS and Android, so it's up to personal preference in this regard.

In terms of product variance, Kenwood seems to be coming out with more "universal" double DINs, with some boasting up to 3 camera inputs for all your needs. They also have an integrated advanced navigation system in some of their products (high-end, admittedly), from 3D terrain view to parking guide lines (though the latter requires a back camera).
Pioneer, meanwhile, is more keen on user-friendly designs, such as their AVH-3300NEX model. While this stereo boasts a 7-inch HD display, it is deceptively easy to fit. The secret is in the design—it folds in/out to fit into a single-DIN slot, so if you don't have a 2-DIN port in your vehicle, this gets you the best possible 1-DIN alternative.

Pioneer or Kenwood?
So which is better? For the most part, it depends. There is very little separating these two brands, and both have a variety of products in different price ranges available to all sorts of drivers. The two companies are constantly in competition with one another, leading them to both come out with the best products possible.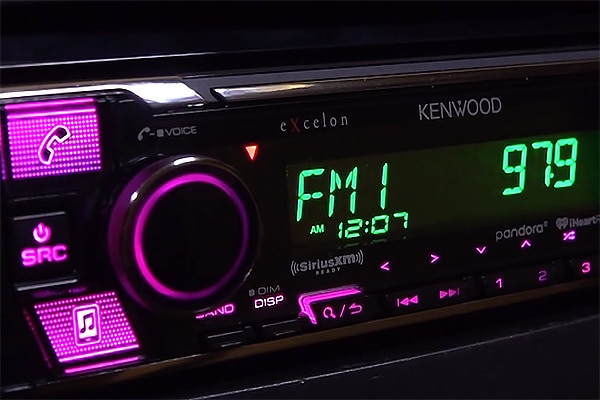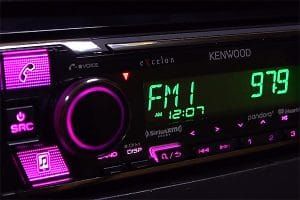 If you're looking for a single-DIN unit, it's up to you entirely. Their heads are almost identical in terms of functionality, and come in similar price ranges. However, the one thing that separates the two lines of products is the focus on music; if you're looking to get the best sound from your 1-DIN head, the eXcelon KMM-X503 might be what you're looking for. The eXcelon line of products generally have a higher focus on sound (as reflected by the 13-band EQ on this unit).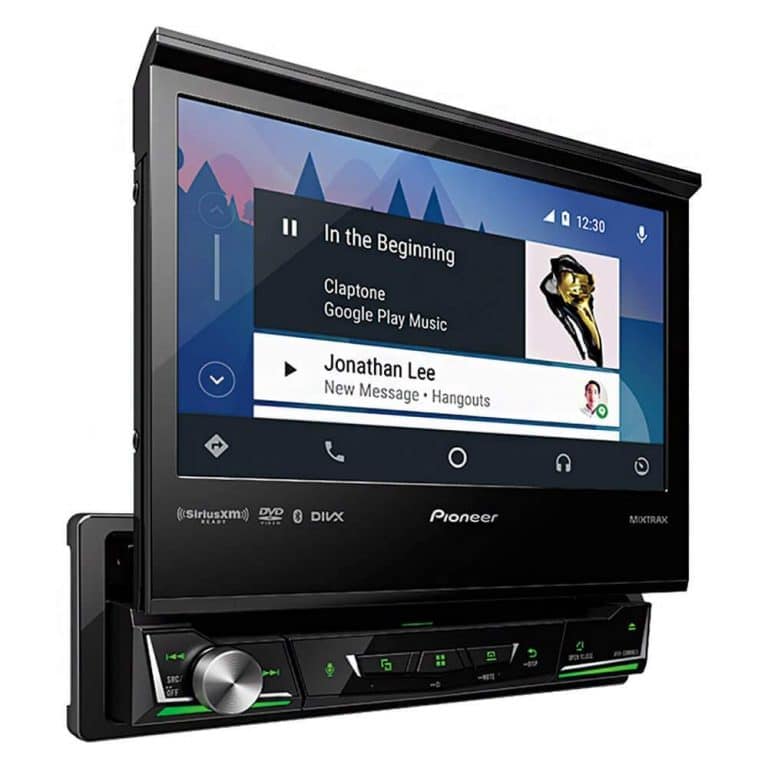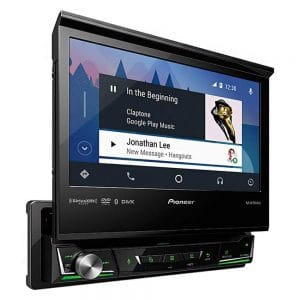 However, there is also the Pioneer AVH-3300NEX to consider, as it is essentially a double-DIN unit with an HD display that fits in the same slot. If you want something more advanced with a clear display and more integration, this is probably what you're looking for.
For 2-DIN, HD displays, there is very little separating them. Pioneer strives to bring the best product they can to the average consumer, while Kenwood puts a little more emphasis on functionality.
Pioneer products are slightly more integrated with Apple, and Siri is a common theme with their stereos.
Android Auto, while anecdotal, seems to be more suited to Kenwood products, but both brands have full compatibility in their high-end models.
The one thing that might separate Kenwood in the 2-DIN department is the integration with cameras and navigation that the highest-end models have. While you can get similar results with a Pioneer display, the Kenwood ones are a little more fine-tuned to bring you the easiest-to-use camera/navigation features.
So, in conclusion, it's a matter of taste. No doubt you can get what you're looking for with many of Pioneer and Kenwood products. There is truly very little that sets these two competitors apart in their products, and it's simply a matter of your needs and budget that should ultimately decide which stereo to go with.
Their double DIN units can get a little pricey, but are certainly worth the price over time. That's not to say that their single DIN, slimmer models aren't worth looking at; despite the "old" look, they have a wide range of functions that any driver can appreciate. The one thing that possibly sets them apart is the focus on sound and music; if you're looking to maximize your stereo's potential in that sense, do take a look at Kenwood's eXcelon line (while it can get a bit steep in price). All in all, though, it's your choice; both brands produce quality products that do not disappoint.