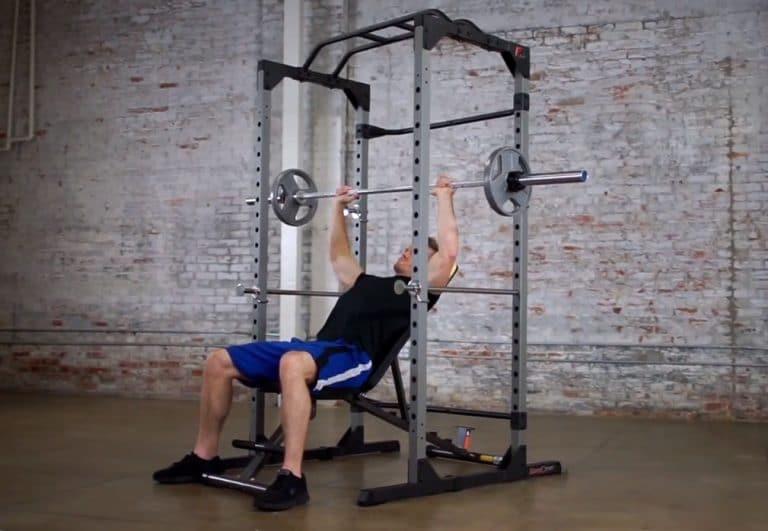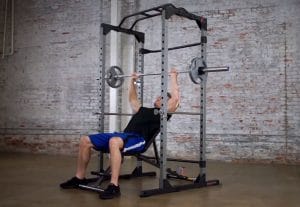 Today, working out has become more than a hobby. For many, it's a lifestyle. Deadlifts, chin-ups, and bench presses are some of the favorites that are enjoyed by lifters throughout the country. But the unfortunate thing is that some can only experience this in from the confines of a gym that requires membership. But did you know that you could have your own gym in your garage or basement?
Garage gyms combine all of the standard workout pieces into smaller devices that are large enough for you to get a full workout in, but regimented to the point where you'll still be able to have room for everything that's already stored there. The following five products are some of the best around and were chosen for their popularity and quality of features provided. Once you're done reading about them, head over to the buyer's section for a quick look at what you should know to help you narrow down your pick.
Our List of Best Garage Gyms (2021)
Garage gym products will usually have the same features (with some notable exceptions) included but variations in how the brands are set up, along with the number of auxiliary workouts given. Here are three of the primary attributes that are often featured on specification lists.

No More Gym Trips With the Fitness Reality
The first product is the Fitness Reality 810XLT, a power cage that's essentially an all-in-one gym with sturdy construction and numerous height adjustment options. There are 19 in total, so if you're planning on working out with a friend or family member, size accommodation will not easy. Just change the pins and to keep the training going. You could also add an additional attachment to the device such as a dip bar or hooks. But these are sold separately from the piece itself.
Great for Legs and Arms
A full workout is possible, so whether or not you work on legs or arms, there shouldn't be any problems when it's time to alternate. But do keep in mind that brackets aren't sold with the product itself, so if you need things to stay in place without risk of getting dragged along your concrete floor, you'll have to do this yourself. And the bottoms are cheaply made and will have to be replaced over a short amount of time, especially if you're working with heavy barbells and tend to do pull-ups excessively. But overall, it leads with the highest recommendation of all the rest. Try out the 810XLT if you want a garage gym that will last a lifetime.
Pros
Safety bars have 19 height levels in all
Additional attachments can be fitted to the product
The pull up bar can be mounted down if needed
Flat bench press, squats, and pulls all possible with the equipment
Cons
No brackets are sold with the product to bolt it down to a concrete floor
Inserts and bottoms are made of plastic and will wear down quickly
Small bits of rust could be on the joints
The Titan folds all the Way Flat to Your Wall
The Titan Fitness T-3 has a lot going for it in terms of being a space saver. Unlike those shown previously, this gym set can be folded entirety into itself. And best of all, it goes directly on the wall. It's good for anyone with small garages or simply like the added feature of being able to have workout equipment without it needing any large spaces in an otherwise congested "gym" area of your home.
Bolting it to work surfaces is recommended, so find yourself two stringers before you buy this item. They should be reinforced by something that can withstand large amounts of weight, so if you're unsure of how to finish the assembly, you can look at this video tutorial on how to get it done.
Where things Could Improve
The only two drawbacks deal with paint and placement of the safety pins, which could be a little off. They are a chore to place into the holes and will require you do take time just to get them inside all the way, mostly due to their unevenness. And while the manufacturer claims that the pieces are coated, chipping paint is likely to occur, some of which could even be visible with taken out of the box. But if these things don't concern you, the latest in the T-3 series proves to be a great addition to anyone needing a workout piece in their home to keep them from procrastinating!
Pros
The piece folds up towards the wall when not in use
Made with heavy gauge steel that won't break or leave room for safety concerns
Easy install (if directions are followed)
Cons
Safety pins are difficult to place in and may not line up evenly
Paint may chip away, even showing signs when taken from the box after arrival
Quick Assembly, Fast Workouts
Heavy duty and sturdy under large amounts of weight, the TDS Power Rack is white in color and powerful in design. There's also a black version sold, so look for that if the bright finish is unappealing. Installation is fast, a setup that should take no more than an hour or less.
The main advantage is the pull-up bar which doesn't shake or even vibrate when you're in the air with it. This is important, especially if you're a heavier individual that's worried about the safety of the tool itself. Weight capacity should accommodate most large people, so 250 pounds should suffice to keep your routine safe without anything breaking.
Assembly Issues
But do take heed to bolts and washers. Packaging is not the best, and these pieces could be missing from the garage gym. If you do end up with one that doesn't have enough, you'll have to either contact the seller and provide them yourself. Of course, this is an exception, but there are lots of small parts to keep up with that could become lost. And while the pull-up bar is very strong, it's also a little slippery when used initially. You may even need to place duct tape over the areas where your hands will meet the bar, or allow it to corrode for a better grip. In any case, the Power Rack will get the job done and is great for first timers or anyone who will keep them away from the gym indefinitely.
Pros
Can be assembled in as little as one hour
Very strong pull up bar that doesn't cause the device to rattle or shift
Made from heavy duty materials that are durable, showing no signs of faulty construction
Cons
Washers and bolts could be missing from the equipment when ready the assemble
Slippery pull up bar
Nice Pull Up Options with Marcy
The final product goes to Marcy Olympic Training Cage, the matte black colored piece that's loaded with many pull up options. It's the ideal piece for small garages that you allocate corner space for. The back end is smaller than the front, so you have good space while doing the workouts without needing to sacrifice a form that's familiar to you.
This is one garage gym that would go great in an empty room inside your home there's simply not enough space in the garage. It's low in height to accommodate most living spaces without the need of a high clearance.
Make Sure You have time For Assembly
In other words, your workouts won't feel awkwardly placed from the space constraints. But the pully cable cannot be adjusted. And assembly may leave much to the imagination. It can be done but may take you a little while, especially on the bolts close to the pull-up bar. In the end, it still does what it's advertised to do, so if you need something that can go into your home if there's no space in the garage, the Marcy Training Cage will make a nice buy.
Pros
Lots of different pull up positions
The narrow rear and wide front makes it an ideal piece to add in corners and tightly confined spaces
The compact sizes allows the user to perform benching workouts with good form
Cons
No height adjustments can be made to the cable pulley
Confusing instructions for assembly
Bolts on the pull up bar are short
The Rep has Lots of Bench Positions
The Rep Power Rack looks and feels as if your favorite equipment-the one that everyone likes to hog at the gym has made its way into your garage. It's very well made and includes three different bench position once assembled. If you like to keep yourself seated, you're in for a treat.
Flat, adjust, and decline are all possible, so your style can switch up to arms or legs on a dime. It's also very easy to take it apart if need be, something that isn't the case with most equipment without the screws and washing becoming too loose or corroded. You won't have any issues with shifting either; it stays glued to the floor for the entirety of the workout.
Easy on the Paint
Just be sure to do an inspection when it arrives. Some small pieces may show signs of chipping, an issue that isn't enough to warrant a return yet can be seen. But truthfully, this isn't something that will be found on every piece, and there's a good chance that you end up with one that has no markings or wear marks in its construction. Suggested for those who lift to work on legs and upper arms.
Pros
Comes with three bench positions (adjust, decline, and flat)
The rack can be disassembled if needed
Does not shift during workouts
Cons
Random parts could be slightly chipped during unboxing
Best Garage Gym – Buyer's Guide
When searching for gym equipment for your garage, you'll quickly find out that cages may not be identical to what you're familiar with working out with. As such, you should know as much about the product of interest as you can before you shell out with anything. Here are a few pointers that will show you what you should know prior to purchase.
How Large Is Your Garage?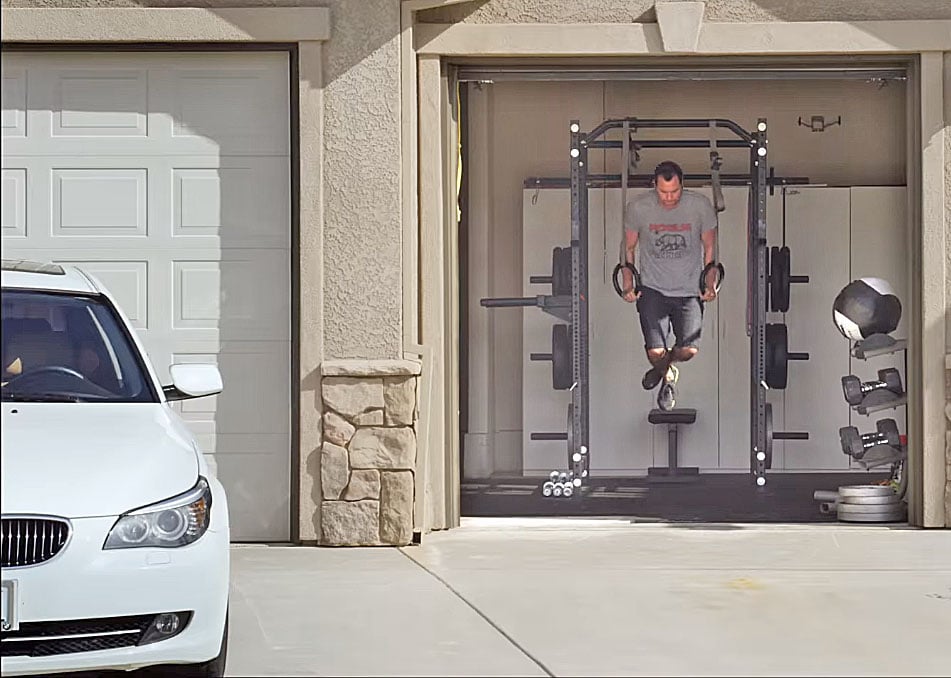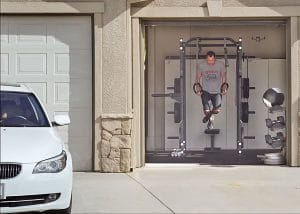 Every garage is different, even those that have the same dimensions. The size of yours will determine how large of a product you should be looking for before choosing. You may have to add space by cleaning out items that you don't need, or even move your parking space, especially if you end up with one of the larger models.
But most of the equipment tends to stay close to the same dimensions in size. Most people place theirs in a corner. Always look at the measurements of the device in question and measure off space, taking care to consider room for yourself and the bar. You don't want it to hit anything while you're in the middle of a press!
Folding Options
Some gym equipment for garages will have the ability to fold up when it's not being used. If you know that you're going to be tight on space, it will probably be best to consider these first. Folding can work in either two ways, either the machine goes in close to the wall, or simply compacts and can be moved once the workout is over. If you do get a piece that goes on the wall, you'll have to find a sturdy place to mount it without anything becoming damaged (on your wall). If not, don't bolt the device to the floor unless you expect for it not to be moved at all.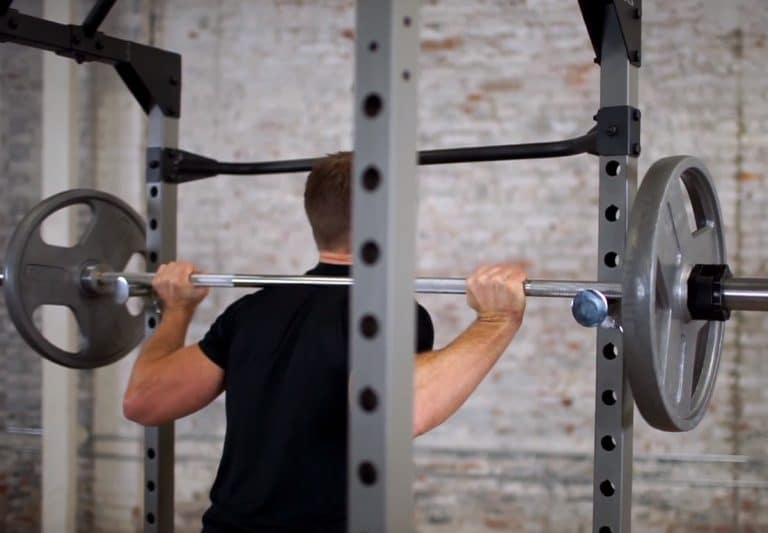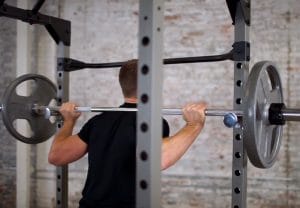 Your Favorite Workouts
With the machines reviewed above, all the basics are there, including bench press, pull up, legs, and more. Most also include the bench sold with everything, so you can either add it to the equipment or leave it off during squats or deadlifts. Again, depending on the size of your garage, you may want to look at height because pull-ups could be difficult if your ceiling is a little too low.
Furthermore, some products could rattle and shift, especially when used at high intensity. Make sure that the piece of interest has good bolts and washer attachments and good steel thickness. And if you can, find a good base for the device, such as a wooden board or other skid-resistant surfaces that will brace everything and keep it from sliding as you place the weights on the rack.
Assembly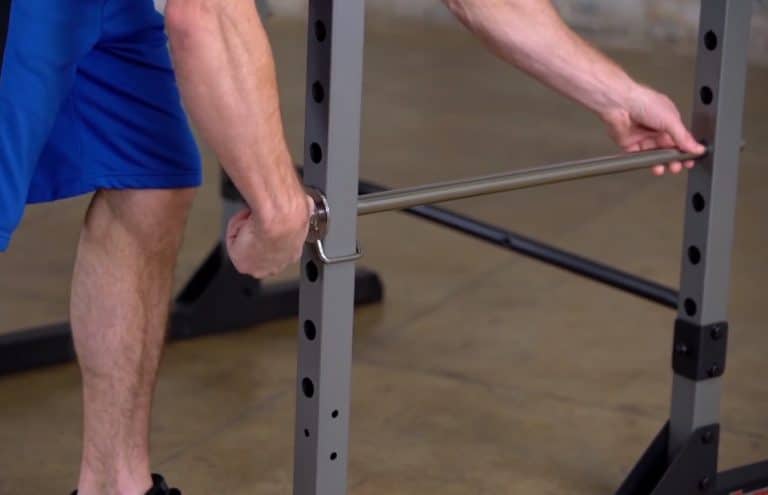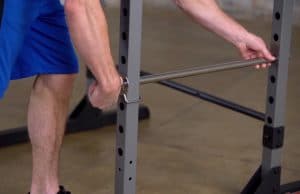 When your garage gym arrives at your residence, chances are that you'll have to assemble the device from scratch. Instructions for doing this are different with every piece. Some of easy to understand while others may necessitate a helping hand. If you are having trouble understanding any of the directions for assembly, don't hesitate to find someone or call the company to find out the exact way it's supposed to be fastened.
You should also look for signs of rust. Rust, in this case, isn't always a bad thing, however. In fact, some pull up bars may actually perform better after oxidation if the coating is very slick. Always place the washers in the bolts if you can. Most garage gyms can have assembly completed within an hour, so as long as the company you purchase from includes everything in the package, you should have it up and running not long after you open it.
Safety
Just as you would do in a normal gym, always use caution before you workout with your piece in the garage. Regularly inspect the device for defects, cracks, or faulty/warped parts. This applies to the pull-up bar but especially the racks on which your bars will go. Be sure they are screwed in tight and have no loose pieces that could fall down. And don't forget that not all garage gyms have racks. You may have to purchase them separately (although most should). Make sure your pins also go through both holes when you change the position of the racks. And finally, align yourself well with your product, as it could take some getting used to the compact shape.
Conclusion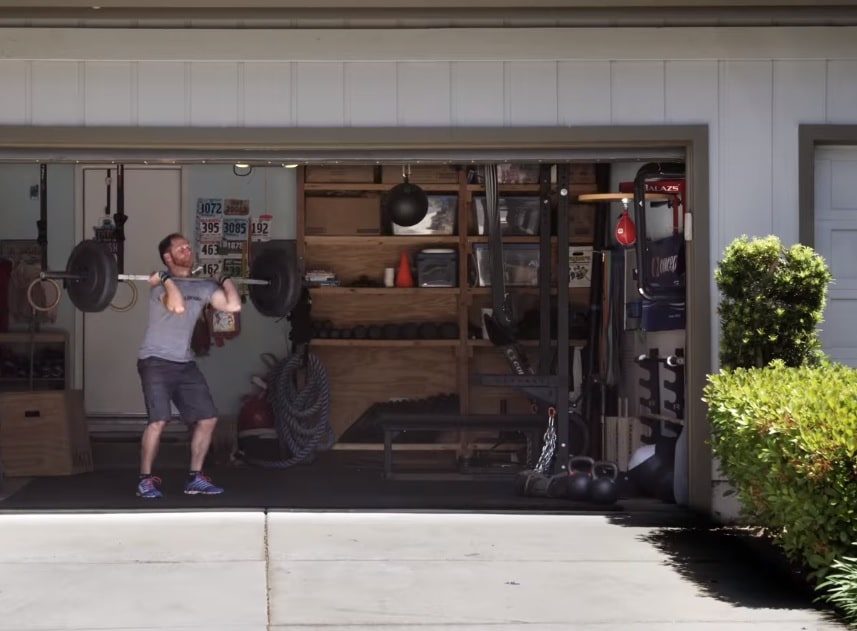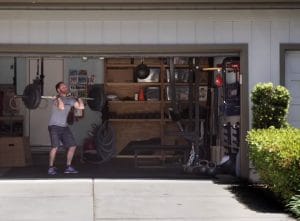 If you're unsure about which product to choose from in the reviews, the first two options are proven as the best of all. Fitness Reality and Rep Power Rack have made both made names for themselves and are top notch in quality of parts and ease of setup. But this could also apply to the rest of the equipment evaluated. There's no worse product on the list, so if you think the other three have something that you need that isn't available on the others, you'll end up with a good choice. The most important part is getting you pumped, all without the hassle of gym memberships and fees!