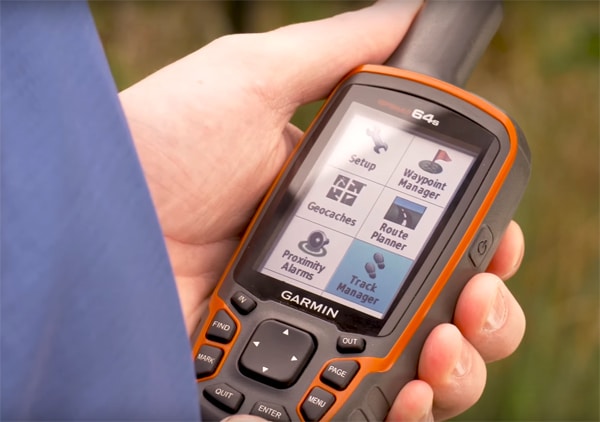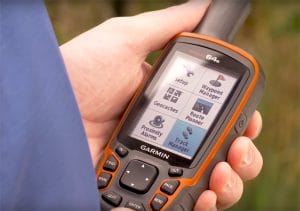 When you're traveling off the beaten path, it's a good idea to bring along a trustworthy off-road GPS system. These durable navigation systems enable you to route your way, return to important waypoints, and find your campsite with ease. Not to mention, they can be a saving grace in sudden emergencies.
While GPS systems of the past merely provided people with rudimentary navigation tips, modern-day products boast loads of additional features packed into durable all-weather shells. Whether you are looking for a wearable, handheld, or vehicle-mounted off-road GPS, read along to discover.
Our carefully crafted reviews of five amazing off-road GPS devices
Image
Product

Editor's Choice




Garmin Foretrex 401

Battery Life: 17 hours
Style: Watch
Bonus Metrics: Compass, barometer, altimeter, heart monitor (sold separately)
Display: 100-by-64 pixel 1.42 x 0.91-inch screen
Connectivity: GPS

Check Price

Read Our Review

People's Choice




Garmin Tactix

Battery Life: 20 hours (GPS to 12 days (Smart Watch)
Style: Watch
Bonus Metrics: Heart monitor, three-axis compass, barometer, altimeter
Display: 1.2-inch high-resolution screen
Connectivity: GPS, GLONASS

Check Price

Read Our Review

Best Handheld




Garmin GPSMAP

Battery Life: 16 hours
Style: Handheld
Bonus Metrics: Heartrate, temperature, speed, VIRB camera control, three-axis compass, barometer, altimeter
Display: 2.6-inch color screen
Connectivity: GPS, GLONASS

Check Price

Read Our Review

Best Handsfree




Trail Tech

Battery Life: Continuous 12-volt DC power and 1-hour battery life when disconnected
Style: Mounts on Dash
Bonus Metrics: Speed, Buddy Tracking, Temperature, Distance, Elevation, Voltage
Display: 4-inch color TFT touchscreen
Connectivity: GPS

Check Price

Read Our Review

Nighttime Use




Garmin eTrex

Battery Life: 25 hours
Style: Handheld
Bonus Metrics: No
Display: 2.2-inch color display
Connectivity: GPS, GLONASS

Check Price

Read Our Review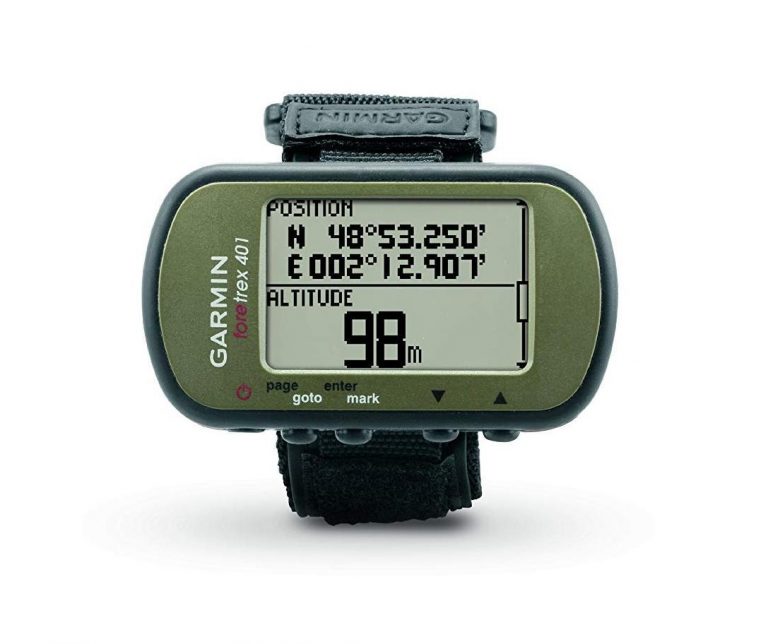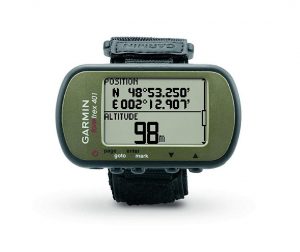 Hitting the trails in search of an adventure? The Garmin Foretrex 401 is an incredibly receptive GPS that you can wear on your wrist. The Foretrex's ultra-sensitive receivers make it possible for hikers to get service in deep forests and canyons.
What's more, the Foretrex stores numerous routes and waypoints, enabling users to retrieve important information at the touch of a button. On top of that, the Foretrex boasts a number of unique information guides, including sunset and sunrise times, hunting and fishing information, and electronic compass readings.
Perfect for a Trip
The Foretex off-road GPS is designed to withstand a heavy beating. It has a heavy plastic frame with a high-resolution display screen that is impervious to water. The device takes two AAA batteries, offering around 17 hours of life. What's more, it has a 645-KB memory, with plenty of extra space to store personal routes and travel histories. On top of that, the Foretex GPS is designed to hold up to fluctuating high and low temperatures. Not to mention, the durable wrist band and Velcro closures are comfortable and secure.
A Fierce Navigator
The Foretex's electronic compass enables fast and accurate navigation every step of the way. It even enables you to retrace your steps by pulling up previously traveled routes. What's more, you can save important waypoints and destinations, such as camping sites and parking spots, for easy retrieval.
Connectivity
The Foretex GPS has a handy USB port that enables users to connect to a computer or smart device. With such a function, you can easily store and analyze data from your off-road trips. You can also sync your travels with Google Earth. On top of that, Garmin has a prevalent online presence that enables you to share your experiences with a large community of fellow travelers.
Pros
Comfortable wrist band
Waterproof exterior
17-hour life
Dual-position readout
Optional heart rate monitor accessory
Keeps route, track, and waypoints stored
Works in remote off-road locations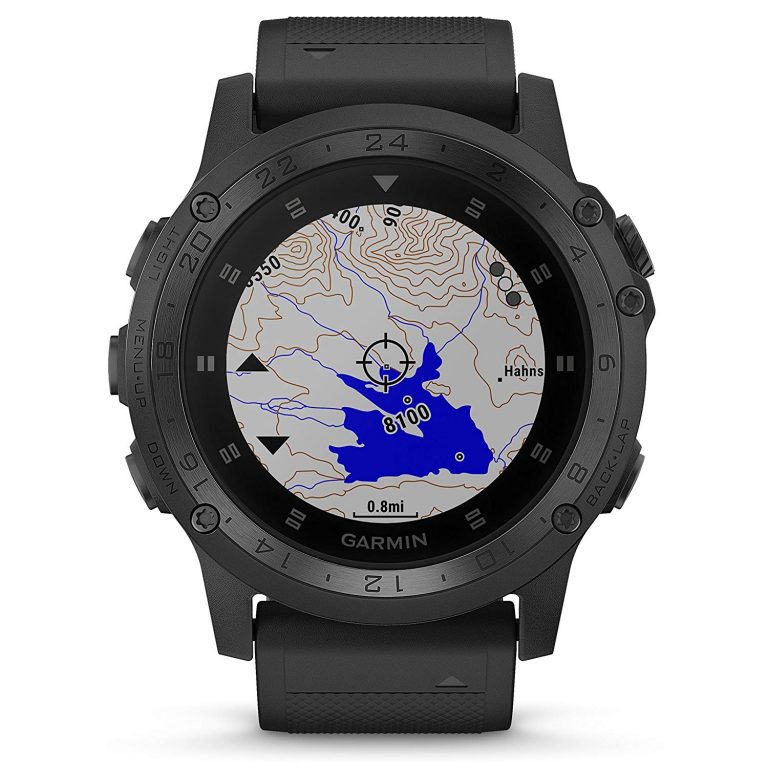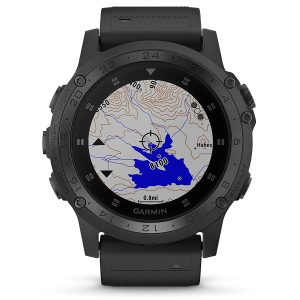 The Garmin Tactix Charlie Premium is a tactile watch-style GPS with an incredibly durable and highly-functional design. It has a 1.2-inch high-resolution screen with sunlight- and night-vision-readable display and domed sapphire lens.
The watch and band are entirely black, including a black DLC-coated titanium bezel, black titanium rear cover, and stainless steel buttons. It is water-resistant and designed to hold up to varying temperatures.
Amazing Reception
The Tactix Charlie boasts multi-satellite reception. In fact, it uses both GPS and GLONASS (which is Russia's global positioning system). It also has a preloaded TOPO mapping in addition to a routable map navigation system.
The Garmin Tactix Charlie Premium Tactical Watch also has a three-axis compass, barometer, altimeter, and gyroscope.
Lengthy Life
The Garmin Tactix Charlie comes with a built-in rechargeable battery. It offers 12 days of battery in smartwatch mode, up to 20 hours of life in GPS mode, and up to 35 hours in UltraTrac mode. With that said, it's easy to keep your Tactix GPS watch charged thanks to the Wearable4U power bank and combination of wall and car USB chargers. In fact, there are few off-road GPS systems that offer lengthier battery lives.
Tactical Expertise
Need a stealthy GPS for an off-road mission? The Garmin Tactix is designed with tactical missions in mind. As a matter of fact, it has built-in waypoint protection, dual-position GPS tracking, and preloaded tactical movements. It's also super sleek and sits securely on your wrist, enabling you to focus on your movements. What's more, it even offers MGRS (Military Grid Reference System) with degree, minute, and second measurements.
Pros
Rechargeable battery
All-black colorway
Comes with wall and car charging ports
GLONASS and GPS connectivity
Heat monitor and fitness metrics
Compatible with night-vision goggles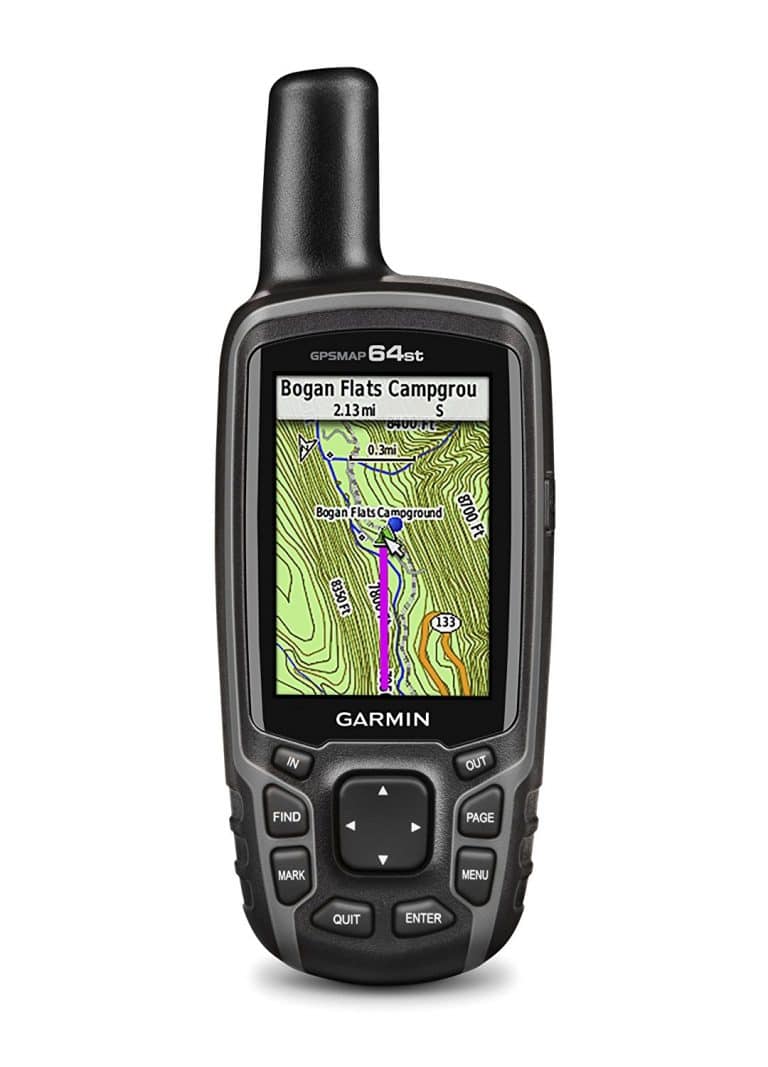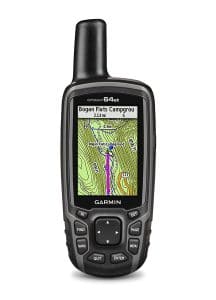 Prefer to use a handheld GPS? The Garmin GPSMAP is a highly receptive and easy-to-use handheld GPS. It has a 2.6-inch color display that is easy to see in high sunlight. What's more, it has a dual battery system that provides approximately 12 hours of life. On top of that, this impressive GPS can give and receive smart notifications.
Top-Notch Reception
The Garmin GPSMAP TOPO U.S. utilizes both GPS and GLONASS signals to give travelers incredible reception wherever they might go. On top of that, it has a built-in quad-helix antenna for improved reception in mountainous and remote locations around the world. On top of that, this incredible GPS device has a three-axis compass with a barometric altimeter for extremely accurate directional and altitude readings.
On top of that, this Garmin product boasts over 100,000 topographical maps as well as a 1-year birds-eye satellite imagery subscription.
Sizable Memory
The TOPO U.S. has a sizable 8-gigabyte internal memory as well as a microSD card slot. As such, you can easily keep track of past routes and waypoints. Limited storage is never a problem since the TOPO can be synced with any computer or smart device via Bluetooth technology or ANT+. In fact, you can easily download and save your metrics as your convenience.
Pros
2.6-inch sunlight-readable color screen
Combined GPS and GLONASS receivers
8-gigabites of internal memory
250,000 preloaded caches
Comes with a 1-year BirdEye Satellite Imagery subscription
Three-axis compass with barometric altimeter
BaseCamp Mobile
Cons
Start-Stop timing glitches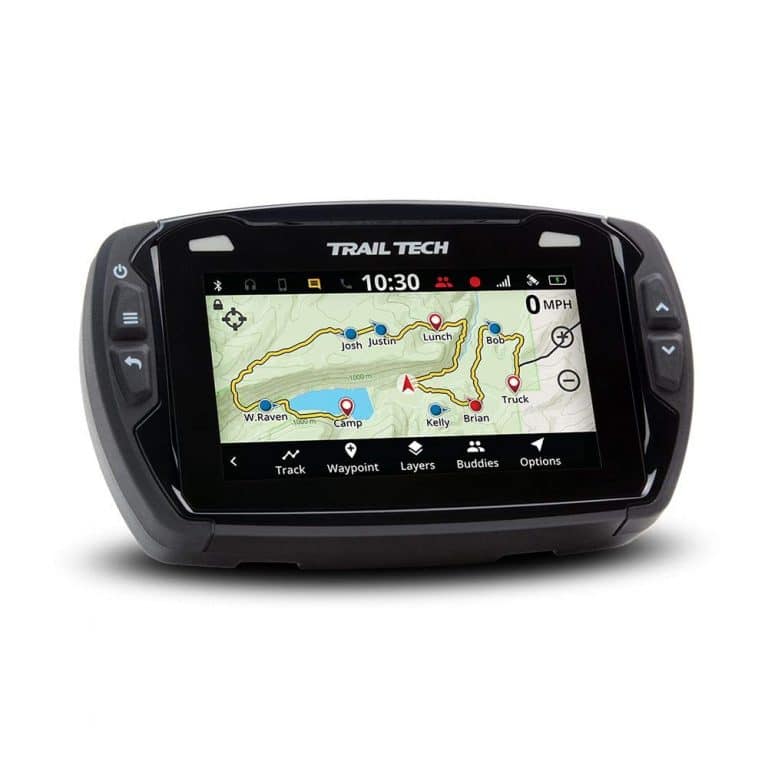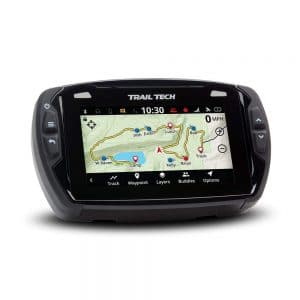 Are you in search of the perfect off-road GPS for your vehicle? The Trail Tech 922-125 Voyager Pro is a powerful dash-mount GPS that offers colorful maps, three-dimensional topography, and detailed routes. The Trail Tech has a large 4-inch screen with an impressive TFT display that can be seen in high sunlight and full darkness. What's more, this product is completely sealed and boasts a waterproof rating of IP67, meaning it can withstand a good amount of dust and water.
A GPS for Modern Times
Like most modern computing devices, the Trail Tech 922-125 Voyager Pro is designed for more than one use.
In addition to boasting a powerful GPS routing system, it enables you to control the songs you play on your phone, change headset volumes, alternate between music sources, recognize incoming calls, view your call history, and read your text messages. It's worth noting that the Trail Tech 922-125 Voyager Pro I Bluetooth-enabled gives you media, phone, and intercom access.
It even features something called Buddy Tracking, which utilizes localized radio signals to keep track of up to 20-member ride groups in real time. On top of that, this amazing dash-mounted directional device lets you know your speed, elevation, temperature, and distance traveled. Did we mention that you can connect not one but two phones and two headsets?
Stay In-Tuned With Your Vehicle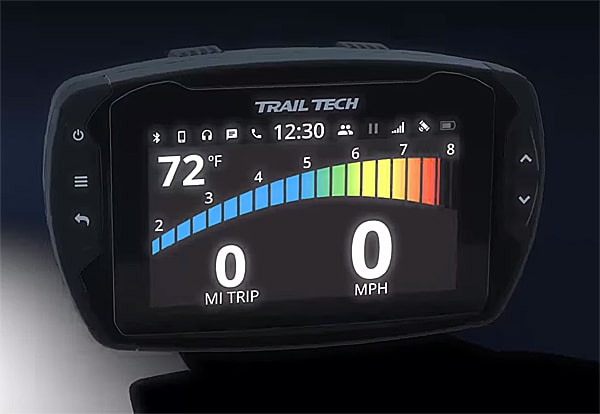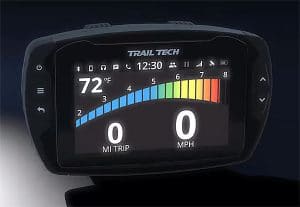 The Trail Tech 922-125 Voyager Pro also lets you know how your vehicle is performing. In fact, its universal integration system enables it to provide engine temperature, battery life, ignition sensor, CVT temperature, and head unit readings.
On top of that, this GPS connects directly to your vehicle's power port to continuously charge its built-in 1,000-mAH lithium-ion battery.
Easy Installation
It's not difficult to install the Trail Tech 922-125 Voyager Pro. In fact, it takes just a few minutes before this durable dash-mounted GPS is up and running. Keep in mind that this product is extremely stable. Mount it on your ATV, motorcycle, snowmobile, or bike to navigate better through remote land. The colorful digital display makes it easy to meander through trail systems and establish waypoints. What's more, its integral memory makes it child's work to reroute, or backtrack, from where you came.
Pros
Colorful maps with shaded topography
Boasts tracks, routes, and waypoints
Speed and vehicle metric gauges
Buddy Tracker for up to 20 of your friends
Bluetooth compatibility
Syncs with two smartphones and two headsets
Control your music play and answer your phone
Touchscreen with sunlight visibility
Call history and messaging
MicroSD slot for uploading routes
5. Garmin eTrex 20x – Best Off-Road GPS for Nighttime Use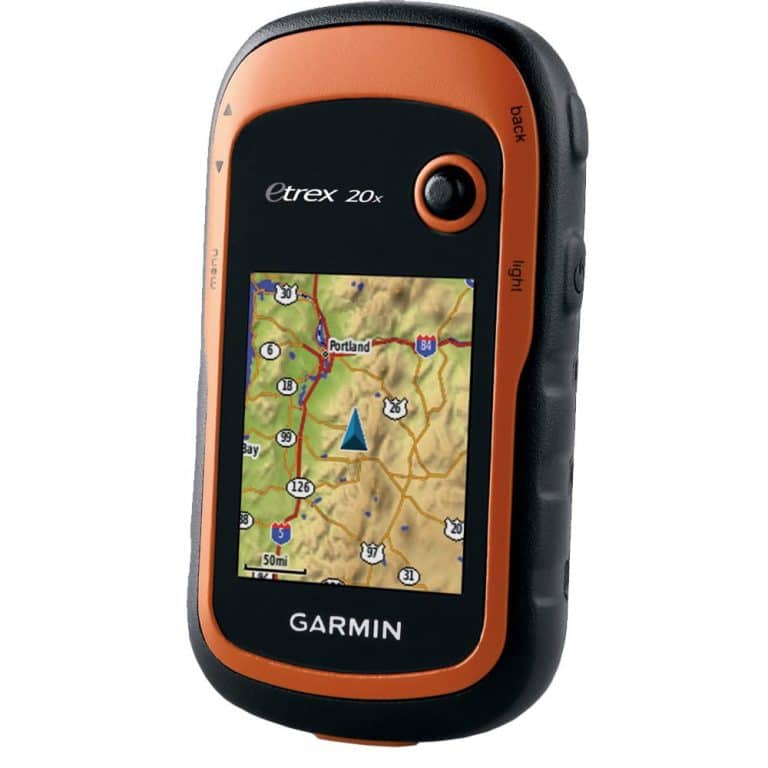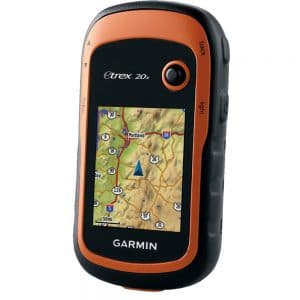 Handheld GPS devices can be pricey, but that's one thing the Garmin eTrex 20x is not. This affordably priced directional device provides simultaneous GPS and GLONASS tracking systems for unmatched directions in real time. On top of that, it comes with a LED Brite-Nite flashlight lantern, an all-weather carry case, four rechargeable AA BATTERIES, and a wall charging port. With such an inclusive bundle, the Garmin eTrex 20x is ready to go right out of the box.
Great Outdoor Look and Feel
We love the Garmin eTrex 20x's chunky build and ridged sides. In fact, it fits perfectly in the palm of your hand and is incredibly easy to grip in adverse weather. With that said, it is worth noting that the Garmin eTrex 20x is impervious to water, dust, dirt, humidity, and more.
In fact, you can take this burly GPS to hell and back without having to worry about its toughness.
The eTrex is also compatible with a number of specialty mounts, making it easy to pair with the vehicle of your choice.
Seamless Navigation
Get driving or trail directions in real time thanks to the Garmin eTrex 20x's highly responsive GPS and GLONASS systems. This handy device has an expansive built-in memory that enables you to download and store maps. In fact, this navigation device makes it easy to save important waypoints and retrace your steps. It can be used with nearly any vehicle, including the hot air balloons, cars, bicycles, and ATVs. Not to mention, it's also a great match for hunting, fishing, and geocaching expeditions.
Pros
Large color touchscreen
Water and dustproof
GPS and GONASS tracking
Displays real-time coordinates
Comes with a LED flashlight and storage case
Durable
Compatible with a number of mounts
Large memory
Comes with rechargeable AA batteries and charger
Cons
Must purchase a geocaching subscription
No bonus metrics
Best Off-Road GPS – Buyer's Guide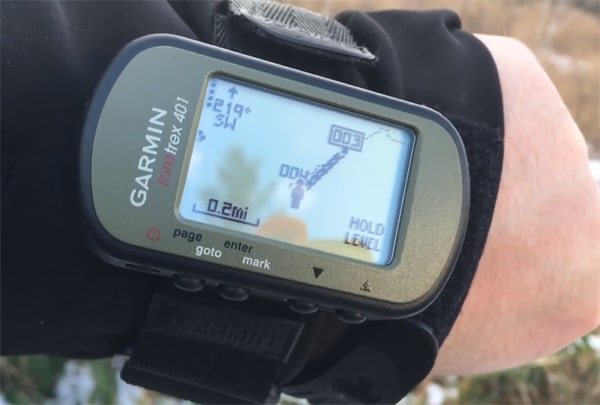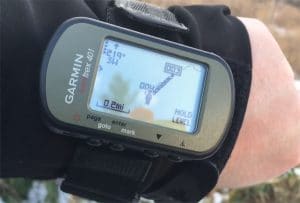 No matter what takes you off-road, you're probably going to need a reliable GPS to get you there. Since iPhones and other smart devices often tap out in remote wilderness locations, a dedicated off-road GPS is the premier navigation system for no-man's lands. Wondering what to look for in such a device? Read along to discover a guide to important features and considerations.
What to Consider When Purchasing an Off-Road GPS
Signal
It's imperative that an off-road GPS has a reliable signal in remote locations.
We recommend purchasing a navigation device with both GPS and GLONASS systems.
While these systems are comparable, GLONASS offers better navigation at high altitudes. On top of that, look for a GPS with multiple antennas and an electronic compass. These will help to ensure accurate positioning with an indistinguishable margin of error. You may also wish to purchase an off-road GPS that is compatible with Bluetooth, as this will enable you to sync it with your smartphone for even better accuracy.
Maps
It's also important to look for a GPS with a detailed mapping system. GPS systems may use two-dimensional or three-dimensional maps. We recommend finding a device that provides easy-to-distinguish topography and geographical markers. After all, scouting out unchartered territories is what off-roading is all about. The best topographical maps provide detailed elevation markers, water and land descriptions, and potentially hazardous formations. What's more, they indicate important landmarks, including parks, campground, parking, and more.

Smart Features
Many of today's GPS systems have smart features. You may be able to sync your navigation device with your phone so that you can answer calls and play music. This can make it easier to operate multiple devices while keeping your hands relatively free. On top of that, many modern off-road GPS systems have built-in metric systems. You may be able to keep track of your heart rate, distance traveled, vehicle stats, and much, much more. Just keep in mind that souped-up models are far pricier than basic GPS systems.
Power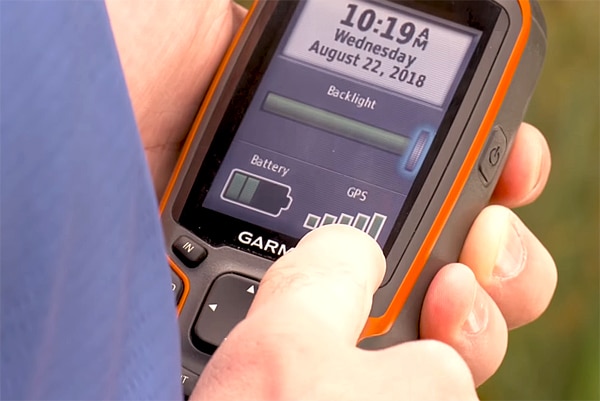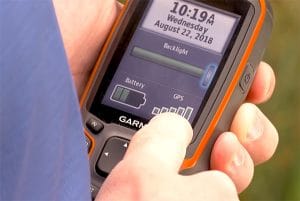 It's imperative to consider power when traveling off the beaten path. Before you automatically assume that rechargeable batteries are the way to go, consider the fact that an electrical outlet is pretty hard to come by in the remote wilderness.
As such, many manufacturers include dual power sources or just the option to use alkaline batteries (since you can store a few extras in your backpack). No matter the source of power, you'll want to consider how fast the device runs down its juice.
We recommend sticking to a product that can provide around 24 hours of continuous runtime.
Portability
You've probably noticed that off-road GPS devices come in all shapes and sizes. With that said, we have broken ours into three specific categories, which include vehicle-mounted, handheld, and wearable systems. It's important to consider your personal needs and expectations when choosing exactly what type of off-road GPS to purchase.
Vehicle GPS systems are ideal for individuals who stay glued to their bike, ATV, car, or truck. While these systems aren't very portable, they are great for navigating on backroads and trails. Alternatively, handheld GPS systems are extremely portable and popular amongst geocache enthusiasts and hikers. These can be clipped on to a utility belt or backed in a small bag for excellent navigation in remote locations. Some of them even feature optional mounts for using in all-terrain vehicles.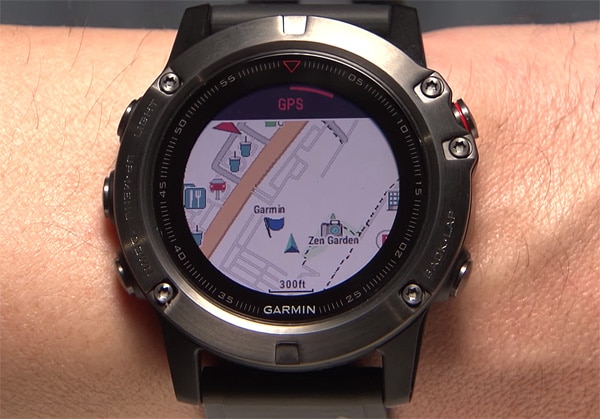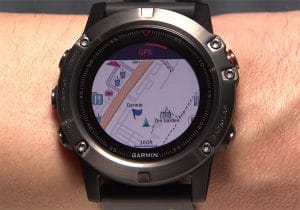 Finally, wearable GPS devices are the preferred navigation systems by a stealthy operative, fitness enthusiasts, and others who want to avoid weighing themselves down with gear.
These types of GPS systems typically keep track of fitness metrics too, making them ideal for off-road training sessions and competitions.
Benefits of Using an Off-Road GPS
Wondering if it`s worth it to invest in an off-road GPS? We've got all the benefits of owning one of these incredible navigation systems in the section below.
Safety
An off-road GPS helps hikers, hunters, and other nature enthusiasts find their footing in the wilderness. If you wander off a path or fail to remember your way back to camp, your GPS can guide you with ease.
Many novice off-road enthusiasts fail to realize that cell phone service is obsolete and often nonexistent in remote locations. Not to mention, smartphone apps don't offer the same level of detailed data as a global positioning system.
Easy-to-Use
You don't need a degree in cartography to understand a GPS. These systems are designed to be as user-friendly as possible. Simply punch in your designation coordinates or a route of your liking and watch as your off-road GPS magically finds your position and calculates important trip data.
These amazing products allow you to escape the stress of plotting your trip and, there, better enjoy your surroundings.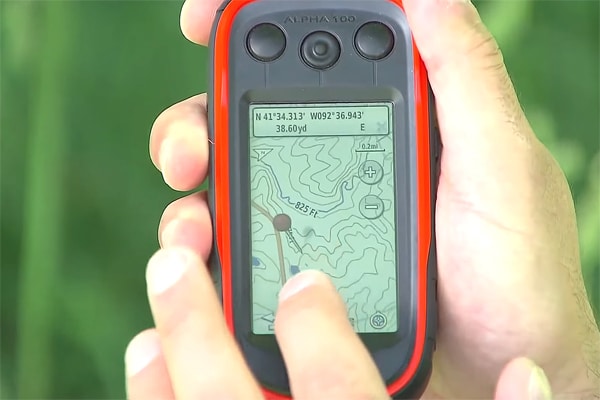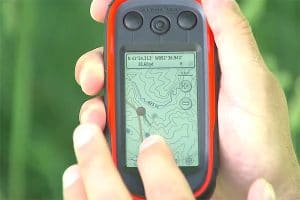 Facilitate Adventures
It can be difficult to come up with new off-road adventures if you don't know where to start or stop. Fortunately, most off-road GPS systems come with thousands of preloaded trails and routes. As such, these systems enable users to discover the camping sites, swimming holes, and fitness paths in and around their chosen destinations.
Track Data
Dedicated off-road GPS systems enable you to track your trip data and share it with others. Many GPS systems have built-in memories and micro SD card slots that enable you to keep track of and analyze your past experiences. Some even enable you to geotag photos. In fact, modern GPS systems have made it easier than ever to connect with and expand upon your off-road tribe.
Budget
Don't be stirred by the wide spectrum of off-road GPS prices. There's a quality navigation system for every spending limit. While a rudimentary navigation system will run you less than $50, advanced tactical models can cost several hundred dollars. Find an off-road GPS that suits your needs and won't conjure up overdraft fees. However, don't be afraid to spend a little extra for a feature that really stands out. The durable build and all-weather protection on off-road GPS ensure that most are capable of lasting an entire lifetime.
Final Thoughts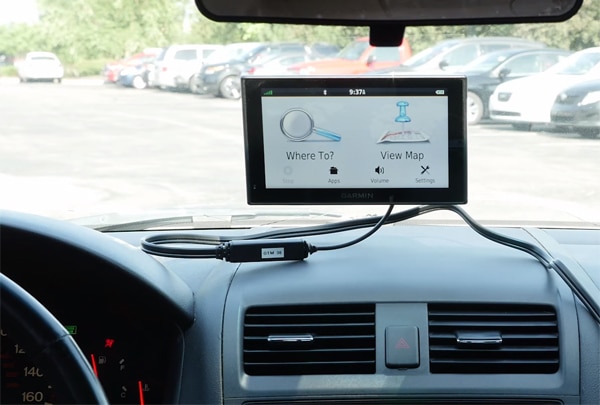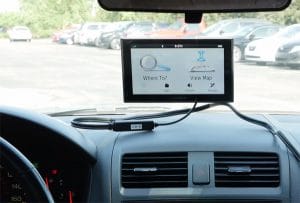 We hope you enjoyed our off-road GPS buying guide and product reviews. These incredible navigation devices offer a groundbreaking way to get around. While many people think their smartphones can stand-in for any and all handheld devices, this is not the case when it comes to a GPS.
These sophisticated systems have what it takes to navigate outside the world of 4G. Not to mention, they are specifically engineered to withstand any elements encountered on your adventure. Do you still have questions or comments? Let us know in the comment section below! Happy off-roading!