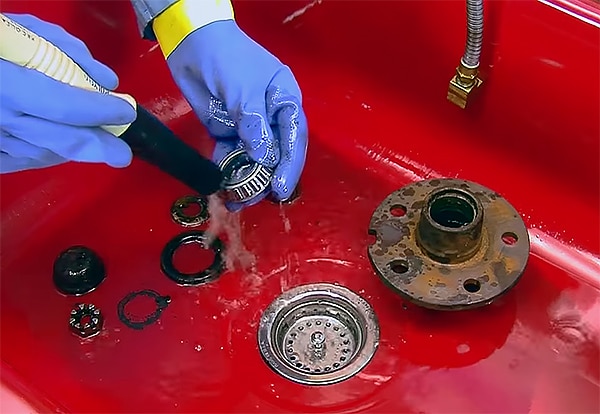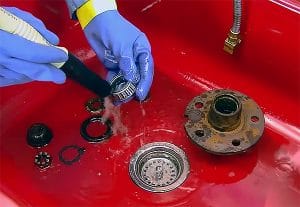 Parts washers are an essential tool for any car owner who wants to keep their vehicle in peak condition. Grease, oil, and random debris can not only impact the aesthetic of your car, but also be detrimental to its performance. As with any product, however, it is important to identify the type of solvent that would help keep your car at its best.
Best Parts Washer Solvents in 2021
Parts Washer Solvents come in many forms. The solvent base can vary from water-based to concentrated formulas, and not all of them apply best to the same surfaces. The first step to cleaning and perfecting the look and operational ability of your car's parts is delving into the specifics of the top parts washers on the market. We have chosen five solvents to explore in detail in this short article.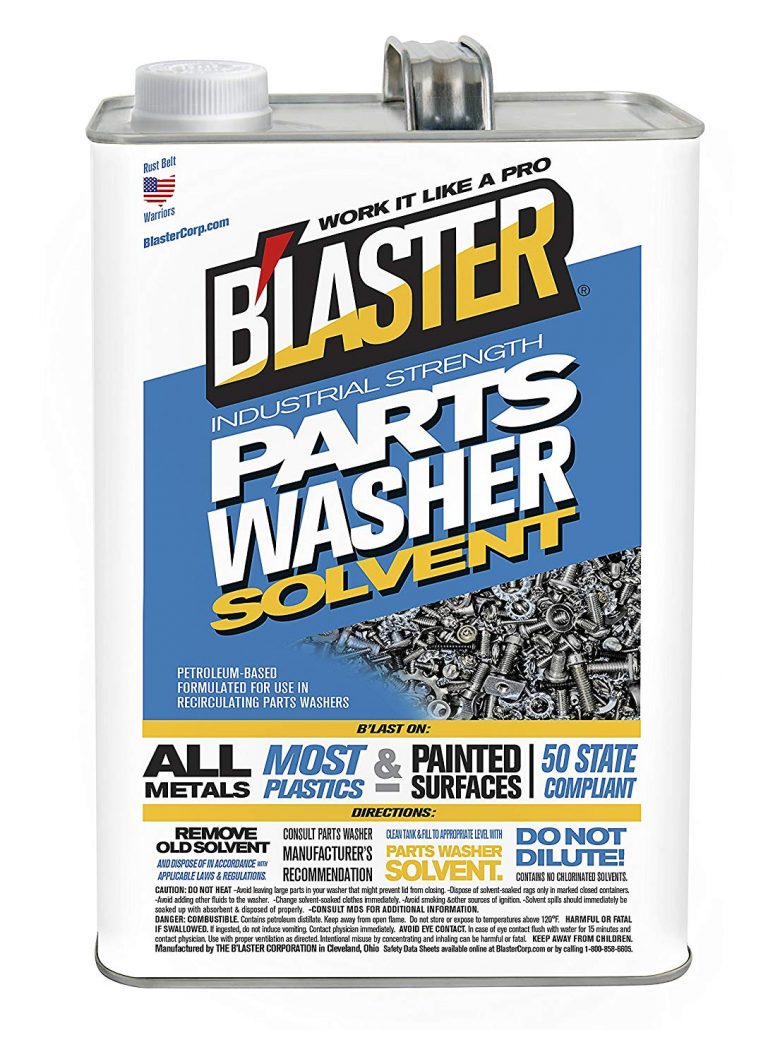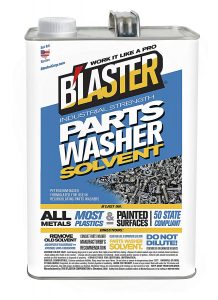 The B'laster solvent is marketed as an industrial strength washer, safe for use on metals, most plastics, and even painted surfaces. It has been designed to "outperform the usual mineral spirit based solvents" on the market, but how does it perform when put to the test?
Silent Cleaner
One of the main perks of this solvent is the deodorized nature of the fluid.
Despite being petroleum based, it has been processed enough to not leave a foul smell after cleaning. It is also very easy on the skin, according to several reviewers. This translates to a slightly lengthier scrub time, but this is a small sacrifice to make on the road to cleanliness. Of course, it is still recommended to wear protective equipment around exposed skin, as it is, after all, a mineral based solvent designed to clean oil and grease stains.
Subtle—Too Subtle?
This solvent, despite being very carefully made, does a very good job of not only washing grime off parts, but leaving little to no residue afterwards. Some users said they hoped it was harsher to avoid the extra scrub time, but did note that it did the job in the end.
Overall, what this solvent lacks in terms of brute cleaning force it makes up for in a thorough job. However, this does have a limit; for much tougher jobs, such as burnt-on carbon deposits (as per one user), this cleaner might not be the best choice. As several buyers state, this solver does little to nothing for extremely gunky surfaces, so it might be best to use this in the case of routine maintenance cleaning. One user also noted poor delivery conditions of his package, while another suggested that the metal packaging is very prone to leaks.
Pros
Very effective for metal surfaces
Subtle odor
Leaves no residue
Cons
Not the best choice for extremely dirty surfaces
Potentially suboptimal packaging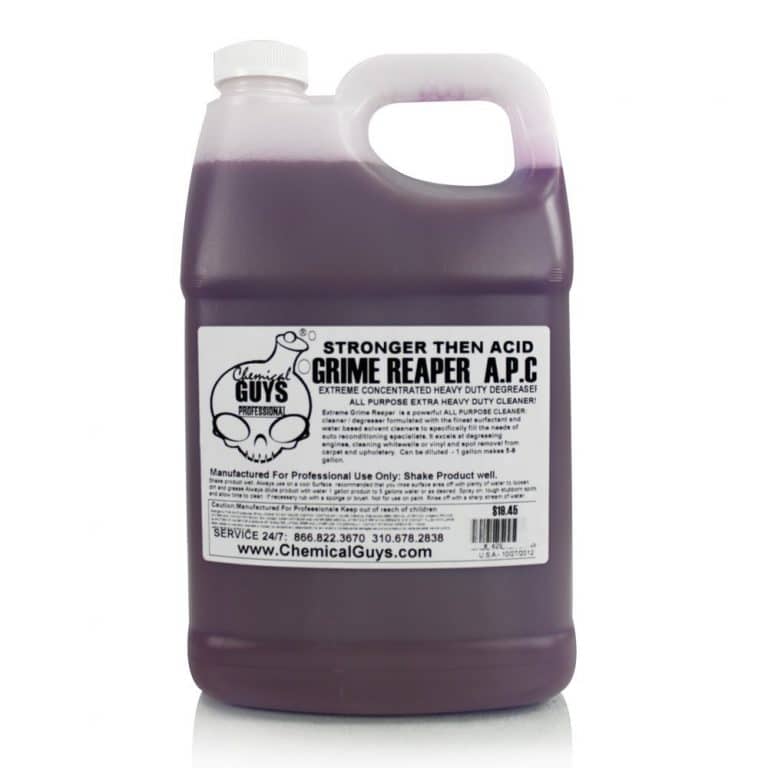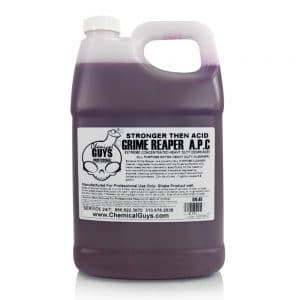 This solvent is specifically designed for professional use; the name alone is frightening. While it is a water-based degreaser, it is extremely concentrated, and is designed to burn through dirt and grime with ease, even if the gunk has built up over years. How strong is it really?
Industrial Powerhouse
As the manufacturers themselves state, the Grime Reaper is their strongest and most powerful degreaser. In their own words, it eats through years of dirt, grime, dust, etc. with ease, allowing you to simply wipe away the remainder. It is so powerful that it is recommended to dilute with 6-9 parts water for 1 part Grime Reaper. Despite the claim, many users said it does little to nothing when diluted to such extents, and suggest anywhere from a 5:1 ratio to the pure product.
Despite this, there are a multitude of satisfied customers that have been satisfied with the cleaning power of this product.
As Strong as Advertised?
Despite the claims that this is an industrial-grade, high-power cleaner, there are many buyers (especially recently) that say it does little more than dish soap when diluted. Additionally, there are some stains and dirt that this product doesn't seem to clean as well as it should—one user couldn't manage to clean his wheel grime with this solvent.
The biggest disappointment for a lot of buyers, however, was that this product was noticeably weaker than even some of the other Chemical Guys products (despite being the "most powerful" one yet) at a higher price. Generally, results are very mixed; for most customers, it either cleaned perfectly or didn't at all, which is intriguing. It is possible that the unsatisfied customers simply didn't take the necessary preparatory steps (washing beforehand, leaving the solvent on for up to 15 minutes), but the complaints are quite common nonetheless.
Pros
Effective for industrial surfaces and dirt
Very dilutable
Great for removing grime around the house (carpet, flooring)
Cons
Complaints of weak formula for the price
Very mixed reviews of effectiveness on vehicle grime
Oversold claims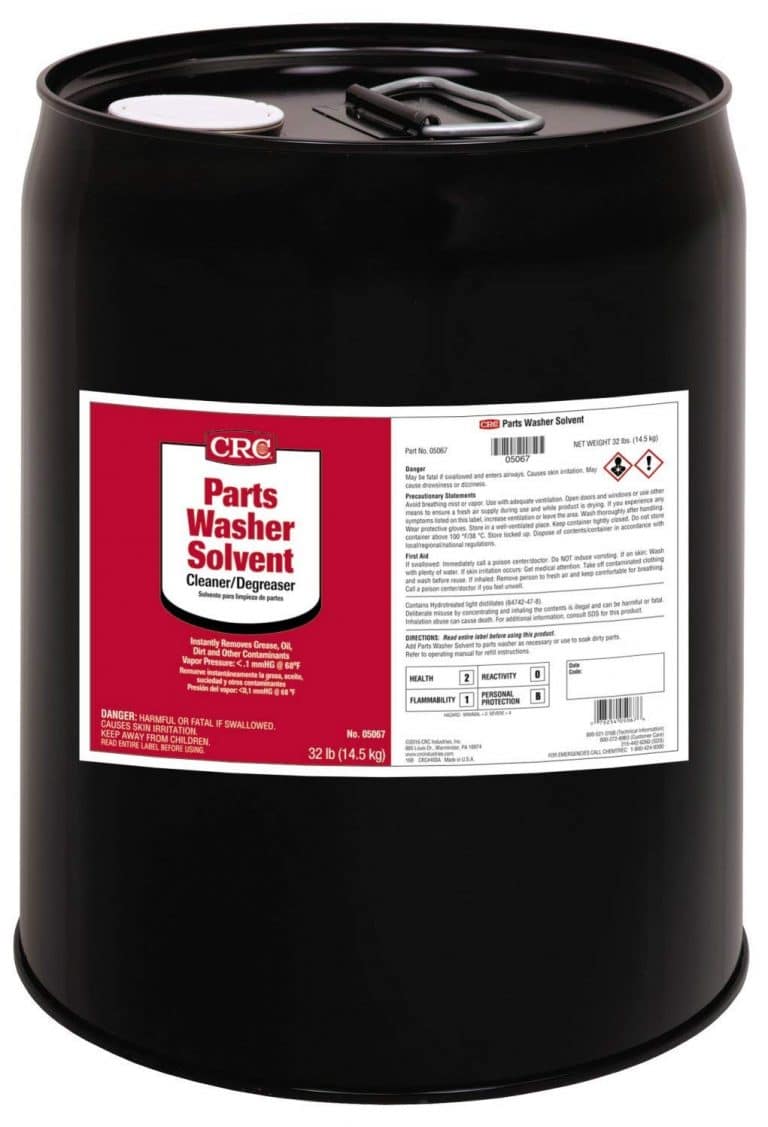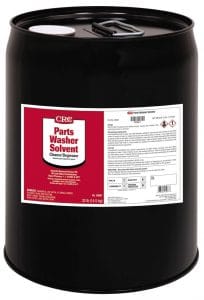 The CRC product comes in as the only item on our list sold in increments larger than 1 gallon, at a whopping 5 gallons. This might be immediately off-putting for many potential customers, and is certainly essential for them to know what the hefty price gets them.
Rarely Purchased
Right off the bat, this solvent appears to be fairly uncommon—judging, at least, by the very limited information and reviews. However, from the information available, it is described much in the same light as the first product in our list. It is also designed for all metal surfaces, painted surfaces, and some plastic. However, while the B'laster washer is a relatively strong performer, the CRC has a streaky user experience tab.
Not Ideal for Tough Jobs
Much to the dismay of several purchasers, the CRC Parts Washer Solvent didn't make much of a difference when put up against grease and oil on the tougher parts of vehicles. One user writes that it was great for brakes and "little things", but didn't do much in terms of cleaning the engine. Another reviewer also notes that it is not a good product for washing auto parts, and that mineral spirits are superior at cleaning such surfaces. Despite this, however, there a few positive reviews. Generally, it is hard to gauge the effectiveness of this product due to its limited exposure on the market.
Pros
No dilution required
Good for smaller tasks like cleaning brakes
Cons
Hefty investment
Questionable formula strength
Limited information available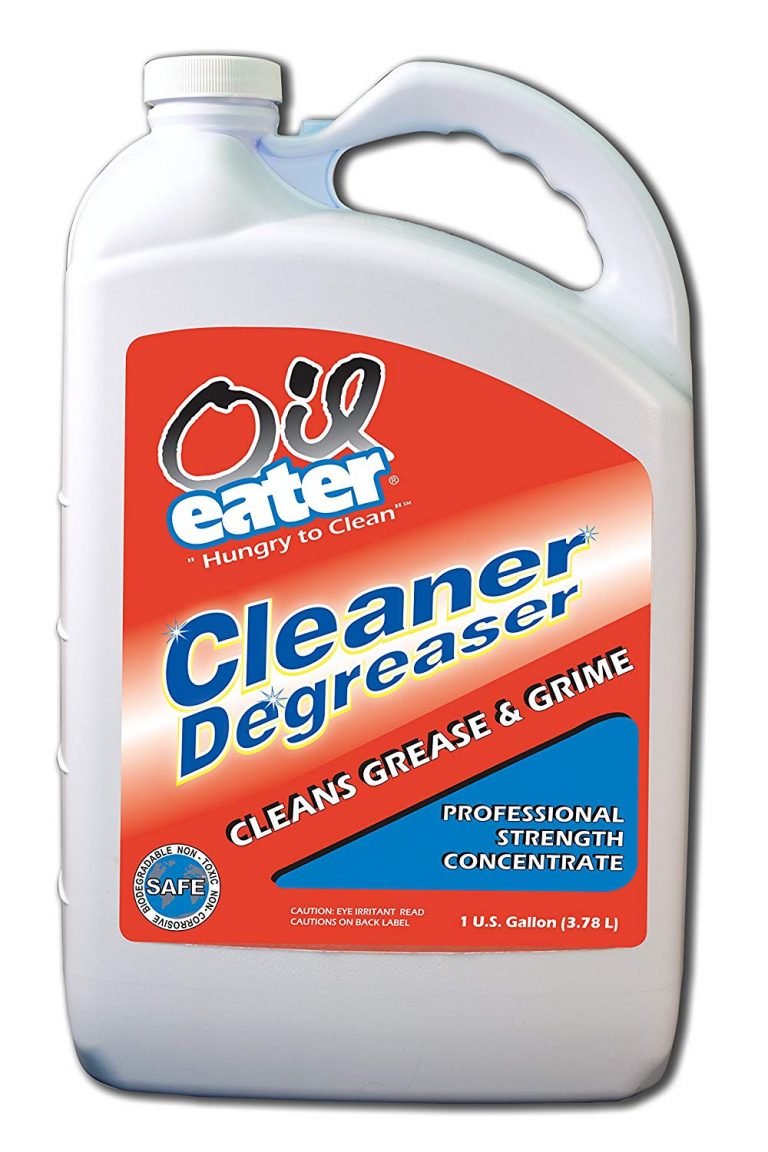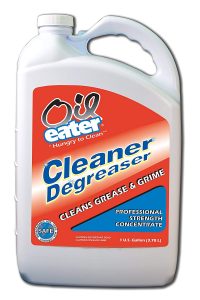 The main strength of this product (or rather, in its application) is its suitability for a wide variety of cleaning tasks. It can be used for practically any cleaning job around the house, from the carpet to the grill, which always makes it at least a useful product to have.
Applicable to Near Everything
Because it is a concentrated water-based solvent, it can be diluted to the preference of the user.
In addition to the flexibility of the product, it is non-toxic and non-hazardous, and has been USDA approved for non-food surfaces.
It is even safe for use in septic systems. At its core, it is a professional strength cleaning product that can be diluted to fit any task required, whether in the garage or in the living room. However, it has its limits—on top of being a skin and eye irritant, it is advised not to use it on warm aluminum, glass, leather, silk, and suede, perhaps due to its properties or strength.
Positive Reception
The Oil Eater certainly backs up its claims of versatility in style. Many users flocked to praise the product for its applicability on driveways, in the kitchen, in the laundry, on valves, and so on. It truly is a universal cleaner in that regard, and the strength of the formula cannot be ignored.
It is especially powerful in cleaning oil stains, even from concrete flooring—most of the time. The reviews regarding older oil spills and any mess on concrete are mixed at best, with a multitude of users left dissatisfied with the product's effectiveness on concrete.
Additionally, dilution of this product is something of an art; many buyers complained about the strength of the product being overpowering (especially on concrete), and that it left stains on surfaces when not diluted appropriately. All in all, however, this product is always a useful tool to have for any grime or dirt around the house.
Pros
Very dilutable
Multi-purpose
Industrial-grade strength
Very effective for oil stains
Cons
Possible problems with concrete stains
Careful dilution required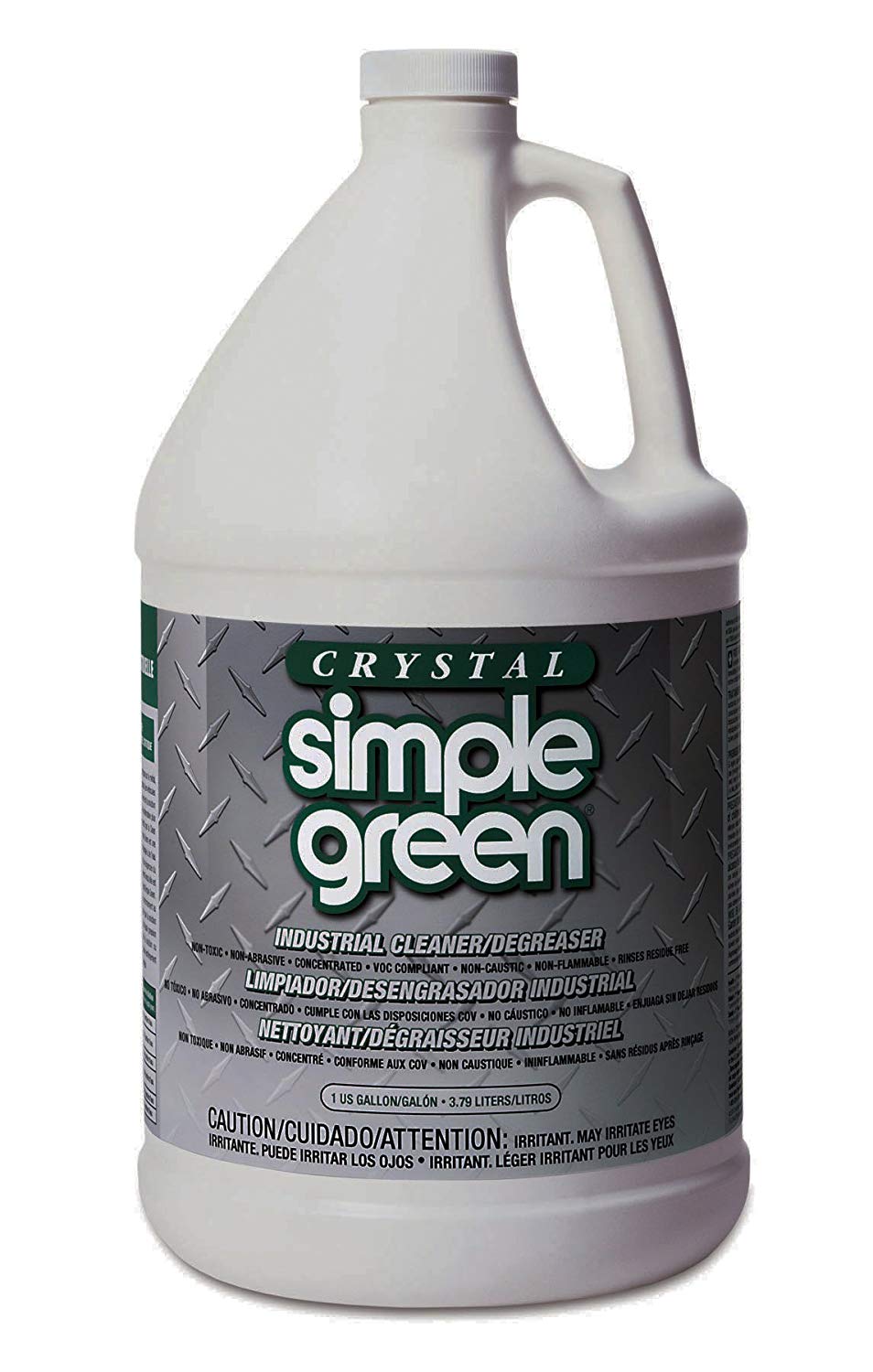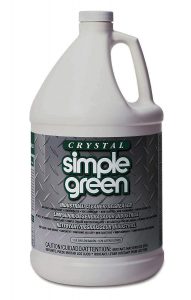 Much like the previous product, the Simple Green cleaner/degreaser is extremely effective in many applications. It is also certified for use in food-preparation areas, is biodegradable, non-toxic, and non-flammable (due to its water-based nature). It is applicable on any washable surfaces, and in the case of auto parts, on metal surfaces.
Overwhelming Effectiveness
Compared to other products, this cleaner has by far the most satisfied reviews.
It is a fragrance-free, all-purpose, and cost-effective purchase by all means. It is known to be extremely effective for bike parts, particularly the chain (something that a lot of cleaners get hung up on). On top of that, users say it can get grease stains out of clothes, food stains out of plastic, and is perfect for routine work around the kitchen. Several reviewers even note the effectiveness with which Simple Green cleans burnt-on oil and grease stains, something that a few other products we reviewed had trouble with. Generally speaking, Simple Green does the job almost every time, and is environmentally friendly to boot.
Fewer Drawbacks
While it can clean just about any surface, it has a hard time with oil spill stains on concrete (similar to the Oil Eater). However, unlike the Oil Eater, users have found success on just about any washable (or power washable) surfaces, with the exception of glass. In addition, it is a very well-received degreaser for any applications—from countertop to truck engine. Despite the name and water-based, eco-friendly nature of this product, it outclasses every cleaning product on our list in terms of results, perhaps except when it comes to tough, old oil stains on rougher surfaces.
Pros
Very dilutable
Multi-purpose
Industrial-grade strength
Extremely effective for bikes
High quality cleaning for a variety of surfaces and stains
Cons
Possible problems with concrete stains
Guide to Choosing Your Parts Washer Solvent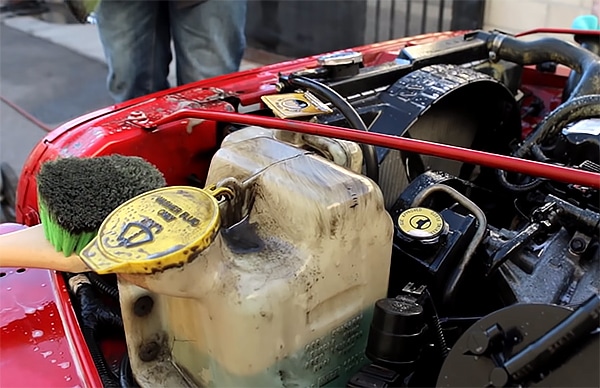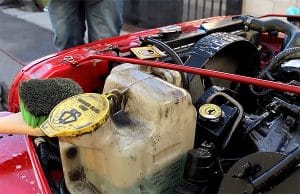 All in all, the type of cleaner that suits your needs depends on its type and range of applications. As can be seen in the table at the start, all water-based cleaners on our list are concentrated and dilutable, lending them more "customizability" in applications. On the other hand, petroleum/kerosene-based cleaners are at their ideal level of concentration and are typically limited to metal, some plastic, and often painted surfaces.
Water-Based Performers
The water-based products on our list can be separated into three tiers: Adequate, Good, and Great.
The Adequate product on our list is Chemical Guys' Grime Reaper.
Despite the name and description, it has little about it to back up the exaggerated claims made by the manufacturers. There are a multitude of satisfied customers for this product, for certain, but when it comes to burnt-on stains or old grease, it often falls short.
A large portion of users even compared its effectiveness in these cases to dish soap—not the best tagline for an "industrial" grade product. Despite this, it usually gets the job done on metal surfaces and is also useful around the house (such as for carpet stains).

The Good comes in the form of the Oil Eater. It has a far wider range of applications than the Grime Reaper, and it does a fairly good job at cleaning oil stains in particular. It is a very strong formula—sometimes too strong, so users have to be careful with the dilution process. Overall, though, it gets the job done for most cases, struggling particularly against concrete stains, and is useful to have as an all-purpose cleaner around the house.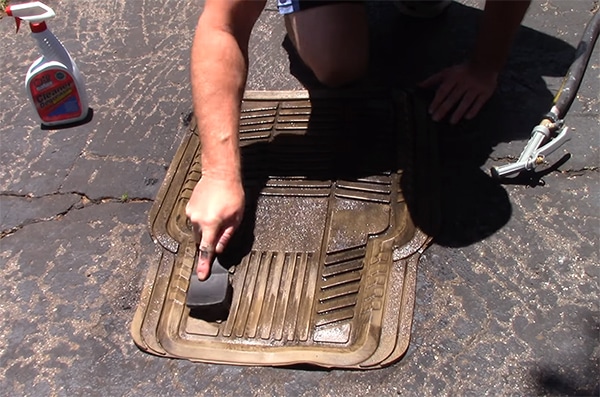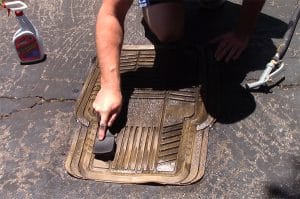 The Simple Green cleaner, of course, is our "Great". Based on a wide range of reviews, there is very little wrong with this product. It can be diluted to suit any needs, like the Oil Eater. Unlike the Oil Eater, though, it performs better in most regards.
Older oil stains might be a problem for the Simple Green degreaser, but other than that, it does a fine job all around the house. Anyone looking to clean up their bike can't really go with anything other than Simple Green, based on the plethora of positive reviews from bicycle owners. As a cherry on top, it is eco-friendly and isn't particularly abrasive for the skin.
Hefty Investment
The CRC 05067, as mentioned, comes in a large 5-gallon tub—a huge statement to make regarding the effectiveness of the product. Unfortunately, it simply doesn't live up to its price tag from what can be seen. It can certainly get the job done, but appears a risky purchase when considering its questionable strength and quantity/price. It would probably be best to go with something else entirely and not risk potentially having 5 gallons of something that doesn't work too well.
B'laster—The Silent Solution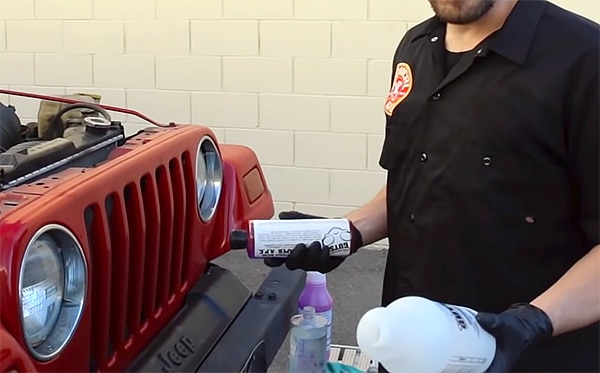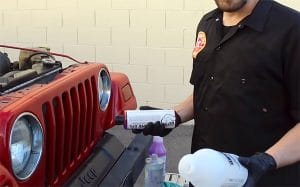 Generally, for auto parts, mineral-spirit solvents are preferred over water-based solutions. The B'laster, while not performing as well as Simple Green (for example), is still a decent choice for auto part cleaning. While limited in application, it does wonders on a metal surface, so long as the stains aren't burnt-on or very old.
It has a lengthier scrub time, which can get frustrating, but it has a subtle smell and leaves no residue when the job is done—if it is done successfully, of course. Overall, if water-based solutions aren't your thing, the B'laster is a safe, if not unspectacular, choice for washing your parts.