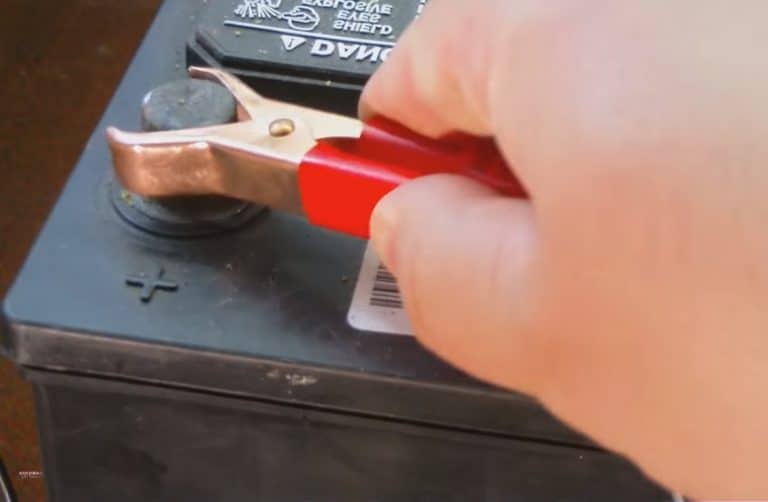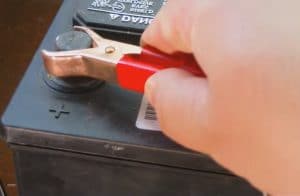 Trickle chargers are the ideal source of power for a winterized motorcycle or other underused vehicles. In fact, many are capable of completely reviving a discharged and/or sulfated battery. Popularly known as battery maintainers, these miraculous devices are known for their ability to reinforce battery longevity. To make it easier for you to find the right trickle charger, we've compiled an extensive consumer guide. After several days of nonstop research and comparison, we're also happy to present you with our top five favorite trickle chargers on the market.
Best Trickle Chargers of 2021
Model
Amperage
Voltage
Settings
Display
Protections
NOCO Genius
(Editor's Choice)
3.5 amps
6-volt,
12-volt
LED indicators
Reverse polarity,
overcharge,
and spark-proof clamps

Check Price

SUAOKI

3.5 amps,
7 amps
12-volt
LCD screen
Reverse polarity,
over-temperature,
overcharge,
and spark-proof clamps

Check Price

Battery Tender Plus

1.25 amps
12-volt
indicators
lights
reverse polarity

Check Price

LST Automotive

1.5 amps
6-volt,
12-volt
LED indicators
reverse polarity,
waterproof,
over voltage, over current,
short circuit,
overload

Check Price

BMK
5 amps
12-volt
LED indicators
reverse polatity,
over charge, over current,
over power,
over temperature

Check Price
1. NOCO Genius – Safest Trickle Charger Design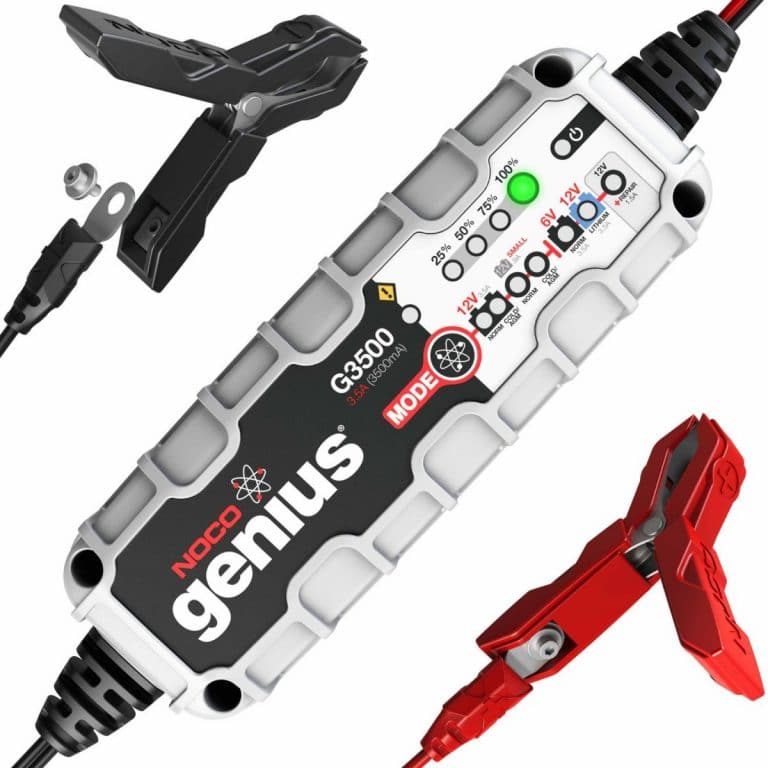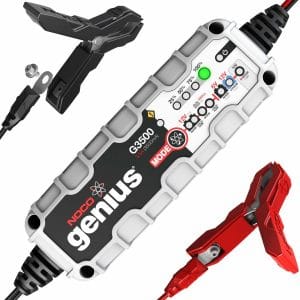 If jumpstarting your vehicle gives you the heebie-jeebies, this spark-free trickle charger may be just what you are looking for. It also has reverse polarity and over-charge protection to keep your worries at bay. Beyond that, the Noco holds both 6-volt and 12-volt charging settings, so that you can pinpoint the right voltage before replenishing your vehicle. What's more, it is capable of charging and maintaining both lead-acid and lithium-ion batteries up to 120 amp-hours. Furthermore, it works with both start-stop and CANbus vehicle systems.
Tracking Voltage Levels
The Noco trickle charger actively monitors the health of a battery while charging it. This is done with the help of a sophisticated onboard microcomputer. The user-friendly LED screen offers easy-to-read indicator lights and light-up voltage settings. It even helps repair discharged and sulfated batteries, drastically improving their longevity. Another great feature of the Genius is that can constantly remain connected to your vehicle's battery without overcharging a battery.
Extended Warranty
The Noco Genius is built to last, but the 5-year extended warranty gives consumers peace of mind. In addition to that, a rubberized space prevents the device from slipping around and causing any vehicle damage. Meanwhile, it boasts X-connect battery clamps with integrated eyelet terminals, which are made from color-coded non-insulated copper. Overall, the Noco is a great trickle charger for old, worn, or inefficient batteries thanks to its ability to repair and replenish them. What's more, its small, safe, and reliable design make it a great choice for everything from trucks to motorcycles.
Pros
Includes a battery maintenance system (BMS)
Can repair 12-volt batteries that are heavily sulfated or have a reduced capacity
Suitable for both 6-volt and 12-volt batteries
Plenty of safety features, including spark-proof charging, reverse polarity protection, and overcharge protection
The rubberized base prevents slippage
Cons
Frustrating warranty process
Some error codes
2. SUAOKI – Most Versatile Trickle Charger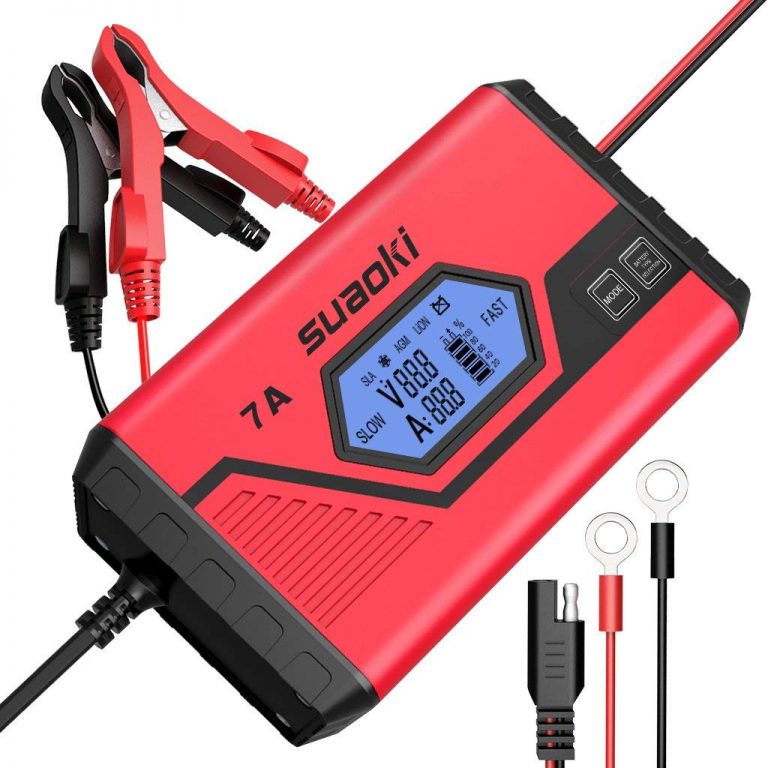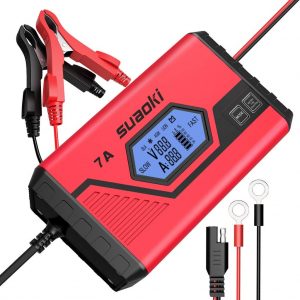 The Suaoki 12-volt 7-amp battery charger/maintainer is capable of a wide range of uses. Not only is it proficient in diagnosing and repairing battery issues, but it is also capable of bringing back to life discharged and sulfated batteries. Not to mention, it can be used for boats, ATVs, motor vehicles, and everything in between. Beyond that, this trickle battery offers several consumer protections, including reverse polarity protection, over-temperature protection, and spark-proof clamps.
Varied Amperage
For those looking for varied amperage, the Suaoki has both a fast 7-amp mode as well as a slow 3-5-amp mode. Meanwhile, it also possesses an interactive preprogrammed nine-stage charging cycle. What's more, the trickle charger is compatible with a wide range of 12-volt batteries, including sealed lead acid batteries, flooded and EFB absorbent glass mat batteries, and lithium-ion batteries.
Easy-to-read Display Screen
One of the most desirable features of the Suaoki is its easy-to-read LCD indicator screen. It displays up-to-date voltage readings as well as battery charge rates. The primitive computer graphics are easy to distinguish in a matter of moments.
Furthermore, the blue-tinted screen compliments the red and black plastic shell that safely encases the trickle charger.
Pros
Compatible with several different types of vehicle batteries, including various SLA, AGM, and lithium-ion varieties
Can be set to charge at both 7-amps and 3.5-amps
Boasts a consumer-friendly LCD screen with basic graphics for quick stats
Offers reverse polarity, over-temperature, and spark protection
Cons
Polarity is reversed
Does not specify the progress of each of the charging stages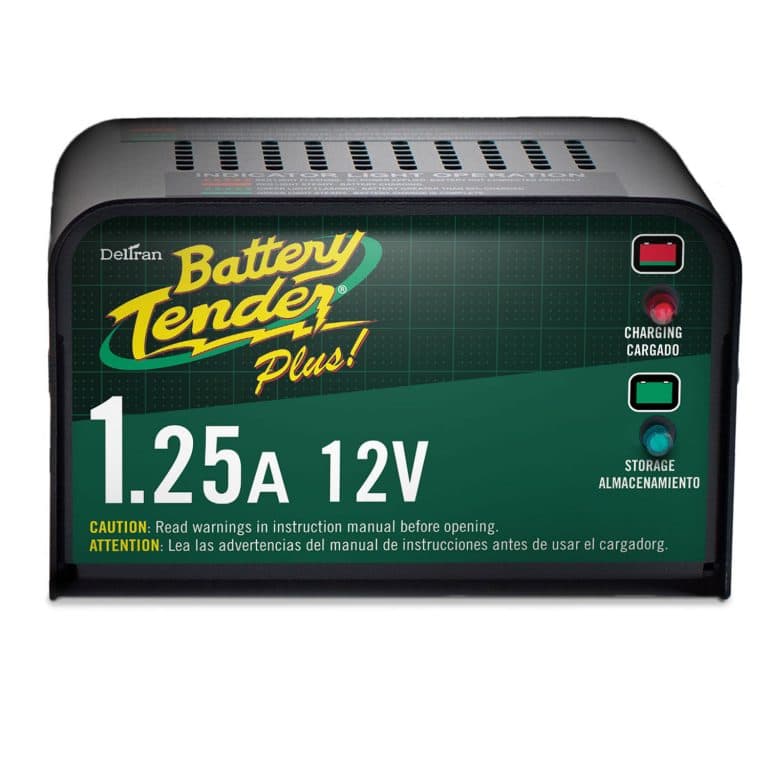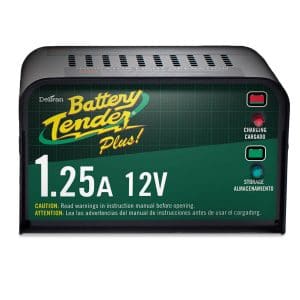 For less than $50, you can own this impressive trickle charger. While relatively inexpensive when compared to comparable models, the Battery Tender plus offers 12 volts and 1.25 amps of rapid power. What's more, the charger/battery maintainer does a fabulous job of maintaining voltage levels without ever overcharging a battery. It also charges incredibly fast when compared to your average 3-amp charger.
An Easy Connection
The Battery Tender trickle charger comes with a quick-connect harness for those hard to reach battery terminals. It also has a 6-foot long AC power cord to make connecting to a power source less of a hassle. In addition, it possesses a temperature-regulator that helps to ensure it maintains an ideal temperature for charging. What's more, the trickle charger comes with a set of easy-to-use ring terminals and alligator clips.
The Perfect Setup for a Motorcycle
With 1.25 amps of power, the Battery Tender is an ideal fit for motorcycle batteries. If your motorcycle has been winterized or sitting for a long time, it is a wise idea to hook it up to a charger such as this. It possesses a float mode, so all you have to do is set it and forget it. The device boasts a super durable metal chassis in addition to reliable cord connections.
Pros
A bargain-rate trickle charger that works well with most motorcycles
Offers 1.25 amps of power
Can charge and maintain a variety of 12-volt batteries
Charges faster than your typical 3-amp battery charger
Includes a quick-connect battery harness with reliable color-coded alligator clips
Features a heavy-duty metal chassis that is identical to the Battery Tender original model that was issued over 20 years ago
Cons
Not energy efficient
Difficult to make warranty claims
4. LST Automotive – Best Motorcycle Kickstart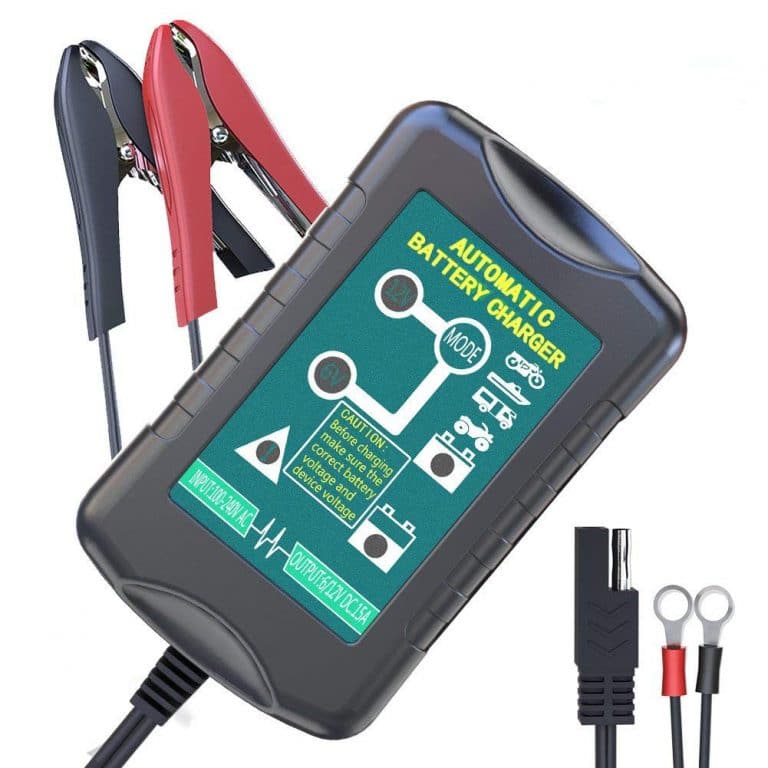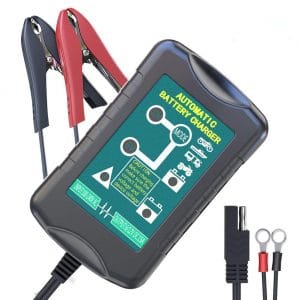 There's a lot to love about the LST Automative trickle charger, including the fact that it is capable of fully reviving a garage-stored motorcycle after months of neglect. As a matter of fact, this powerful charger can juice a fully drained 6-volt or 12-volt battery in a matter of hours. Not to mention, it is compatible with a wide range of vehicles, including motorcycles, ATVs, boats, cars, and trucks.
Full Protection
The LST Automotive trickle charger boasts a long line of safety protections. These include short, over-charge, overload, polarity reversal, and QVP protections. In addition to keeping consumers safe, this device protects their wallets. In fact, it is backed by a powerful lifetime quality warranty in addition to a 60-day money-back guarantee. In addition, the LST trickle charger is water-resistant, dust-resistant, and boasts mounting holes for a painless installation.
Keeping Track
The trickle charger also boasts a variety of LED indicators as well as two DC connectors. These show the level of the battery's charge as well as diagnostic information.
This technology is backed by a powerful microcomputer and helps consumers to better understand and maintain their vehicle's power source. It also boasts a float maintenance mode that prevents it from overcharging a battery after it has reached its max capacity.
Pros
Boasts LED indicators as well as DC connectors for easy-to-read stats
It is both water and dust resistant
Backed by a lifetime quality warranty as well as a generous 60-day full refund policy
Short circuit, reverse polarity overload, and QVP protections
Boasts a float maintenance mode
You can choose from a variety of battery clamps to ensure it can be connected to the vehicle of your choice
Controlled by a technologically advanced microcomputer system
Cons
No manual is included with device
Some customers report recieving chargers with minor quality control issues
5. BMK – Simplest Trickle Charger Setup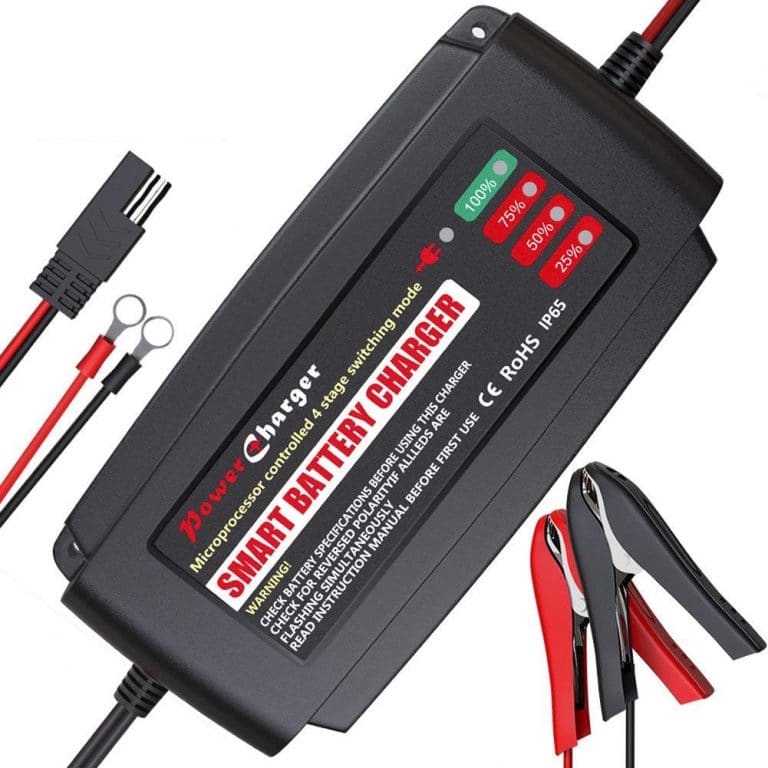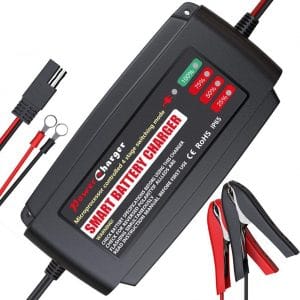 The BMK trickle charger offers a 12-volt 4-amp charge for batteries with 15 to 100-Ah capacities. It is important to note that it is capable of charging batteries with more than 100 Ah, although the process will take longer. The BMK is labeled as a smart charger rather than a trickle charger because of its ability to charge, maintain, and recover batteries.
The charger boasts four charge and maintenance modes. It removes the sulfate from a battery with an 18-volt pulse, charges the battery to an 8–percent capacity, enters into an energy absorption stage, and then floats while receiving minimal energy pulses.
Safety Protections
No shortcuts were made when it came to the production of the BMK. The outer shell consists of 100-percent ABS (Acrylonitrile butadiene styrene). This makes it both dust-proof and water-proof. Meanwhile, it boasts short circuit, over voltage, overcharge, overload, and polarity reverse protection.
Ensuring no safety stone went unturned, the trickle charger also has a constant pulse to ensure that it never overcharges or discharges a battery. While the device does occasionally get warm, it has also passed a burn-in test to ensure it maintains proper temperature levels when engaged.
A Generous Warranty
The BMK is backed by a noteworthy lifetime warranty as well as reliable customer service commitment. If your main concern is buying a trickle charger that will last, this should be enough to get you to look in this direction. Beyond that, the BMK is extremely lightweight and easy to use. Because of the charger's petite design, this device is a great choice for charging small vehicles, ATVs, lawnmowers, and spare batteries. LED indicators and symbols help to indicate a batteries place in the charging sequence as well as the battery's current power capacity.
Pros
Compatible with a wide range of different batteries, including Pb, SLA, VRLA, GEL, and AGM lead-acid batteries
Is fully water-proof and dust-proof
Backed by a lifetime quality warranty as well as a generous 60-day full refund policy
Costs less than $40
Lifetime money-back guarantee
Cons
Only 1.5 amps of power translates to slow charges
Some customers report receiving chargers with minimal manufacturing defects
Best Trickle Chargers – Buyer's Guide
Are you unsure of what to look for in a trickle charger? The following guide is here to answer frequently asked questions and provide basic buying considerations when it comes to trickle chargers.
What is a Trickle Charger?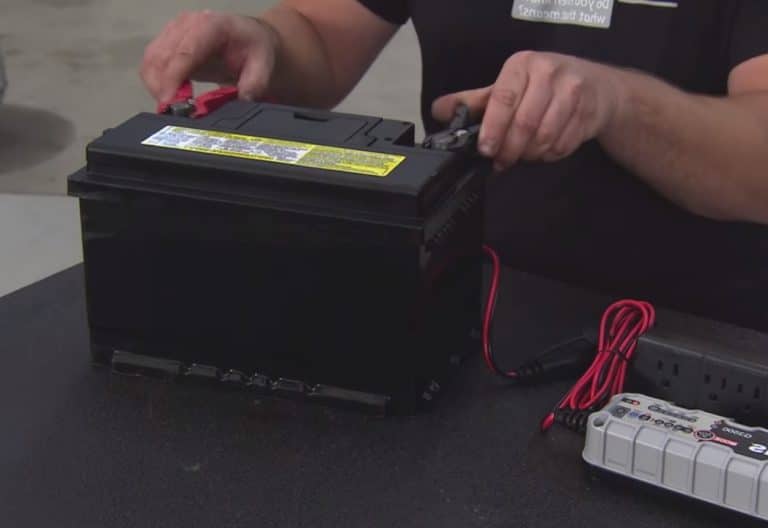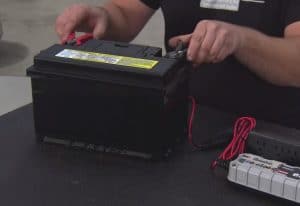 Trickle chargers offer a constant slow and low voltage charge to vehicle batteries. They are the preferred devices for charging stored or seasonal vehicles because they are not known to interfere with the longevity or quality of a battery. Meanwhile, traditional high-voltage vehicle chargers can cause batteries to rapidly discharge or overcharge. With that being said, trickle chargers help cautious vehicle owners to avoid these common downfalls and prep their vehicles to the best of their ability.
In addition to cars and motorcycles, trickle chargers can be used to juice boats, golf carts, lawn mowers, RVs, and a long list of battery-powered recreational crafts. Since all batteries discharge when not used, trickle chargers are an essential tool in bringing dormant vehicles back to life.
How do Trickle Chargers Work?
Trickle chargers emit a long level of electricity to a vehicle's battery. They do this via connector cables and clamps, just like an ordinary vehicle battery charge. However, many trickle chargers are self-regulating and can, therefore, be left connected to a battery for an extended period of time.
When used with a lead acid battery, trickle chargers are capable of turning lead sulfate back into lead. They do this far more thoroughly than rapid jumpstarts or generic cranks. This is because it cycles far deeper than the alternator can on its own.
By limiting the amount of voltage offered in a charge, trickle chargers can help batteries to develop a deep cycle. Whereas, traditional car chargers only top off a vehicle, regardless if a battery is below its potential capacity.
What to Look For in a Trickle Charger
Read along to discover a basic list of attributes to consider when purchasing a trickle charger.
Long-term Connection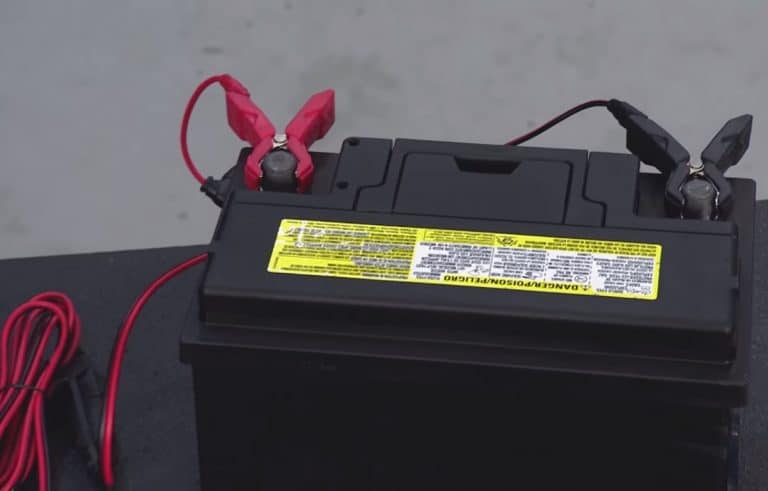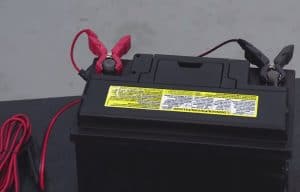 In order to qualify as a halfway decent trickle charger, a device needs to be capable of a long-term connection. This prevents a battery from overcharging once it reaches its maximum capacity. Overcharge protection can be implemented in a variety of ways. One is the incorporation of a float mode, or an automatic multi-stage setting, that consists of intermittent charging. This protection is enabled by smart programming or microcomputer programming. It is a great option for reviving stored or seasonal vehicles.
Protections
Any time you are dealing with electricity, it is important to ensure that you are protected. Most modern trickle charges possess a hefty list of protections. For starters, many boast spark-resistant clamps. Beyond that, they may offer overcharge protection, overload protection, short circuit protection, and reverse hook-up protection. In addition, consumers should always utilize safe charging practices when dealing with trickle chargers.
Water-resistant
Electricity and water make for a lethal combination. That is why it is important to scout out a water-resistant trickle charger. A charger with a reliable weather-proof casing is going to be more reliable and easy to use.
Amps
The amperage of a trickle charger is far lower than a traditional car battery charger. While traditional chargers offer 200 or more amps, trickle chargers may only have one or two. Higher amperages are needed to turn over a vehicle quickly, but low amperages can sustain slow restoration of an underused battery.
Keep in mind that 1-amp trickle chargers are ideal for motorcycles and small recreational vehicles. On the other hand, 2-amp chargers are better suited for larger vehicles. Finally, some chargers offer varying voltage levels, usually 6-volts and 12-volts. This ensures that a charger can be used with a variety of big and small batteries.
Indicators
Indicator lights or LCD screens offer a convenient way to track a batteries health and capacity. If a charger is not suitable for an extended connection, indicators can tell you when to disconnect a charger. Indicators can also show you what mode you are in.
Efficiency
Since trickle chargers only operate at a few amps at a time, it can take several hours before a battery is fully restored. It is important to seek out a battery charger that does not produce a large amount of heat. This is because a large amount of power is lost in the charger in the form of heat. Power can also be lost within the battery. Excessive energy loss can lead to an expensive electricity bill.
Connectors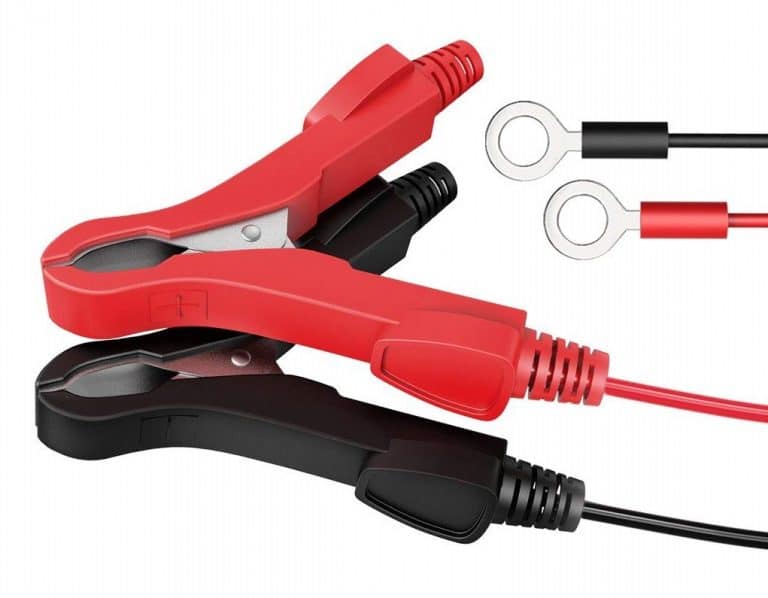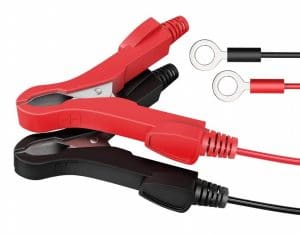 Many trickle chargers come with both alligator clamps as well as ring terminals. By offering two types of connections, trickle chargers are guaranteed to work with a wide range of vehicles, including cars, trucks, ATVs, boats, forklifts, and ride-on lawnmowers. You'll also need an AC power cord to connect to a wall outlet. Connections should be at least a few feet in length to ensure they don't fall short.
Compatibility
Most vehicle batteries are lead-acid batteries, consisting of lead plates in an electrolyte-rich liquid. However, these batteries are often broken down into more specific categories, such a gel, deep cycle, and AGM. Always cross-reference your battery with a trickle charger to ensure the two work well together.
Final Thoughts
Are you still wondering whether it is essential to own a trickle charger? These devices are relatively inexpensive and can thoroughly restore a damaged, drained, or underused battery. They are helpful to have on hand, especially if they can be used with more than one type of battery. We hope our buying guide provided you with the essential background and product reviews needed to find the ideal trickle charger.