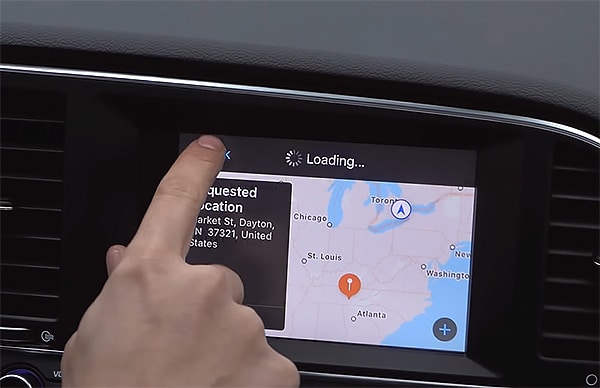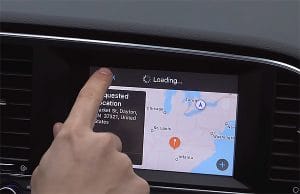 CarPlay's integrated system adds a whole new dimension to your car's built-in display. From navigation to music, Apple's new software gives your car's stereo all the advantages of the iPhone with an easy installation. To begin with, let's delve into what makes CarPlay superior to regular factory displays.
Advantages of Apple Carplay
CarPlay is an integrated software that allows the user to link their iPhone with their car's display. Essentially, it transfers all the useful functions of your phone to your stereo; these functions include navigation, messaging and calls, music, and Siri. With a simple USB connector, any stereo can become your personalized assistant.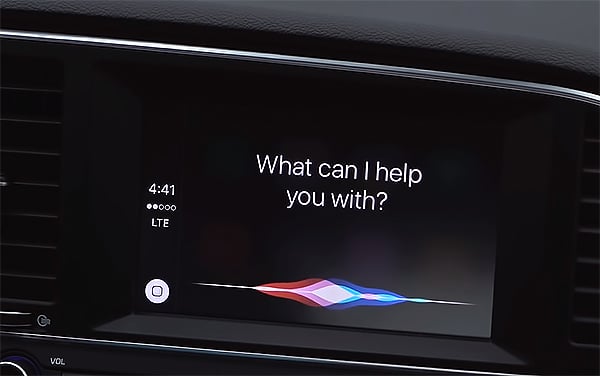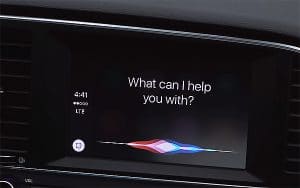 Perhaps the best advantage of CarPlay is the hands-free Siri control that is built into the software. Using Siri to make calls or clarify directions allows drivers to keep their eyes on the road.
Additionally, you can simply use your stereo's controls (touchscreen, buttons, etc.) to operate it, meaning you never even have to look at your phone while driving. All in all, it is a safer alternative to using your phone, and a smarter alternative to using the built-in stereo functions.
Is it available in my country?
Unfortunately, Apple CarPlay is fairly limited in the scope of its worldwide usability. There are only select countries where the tool is supported, so make sure that you are in one of the
thirty-six countries
where it can be used. A few of the countries also have restricted usability, namely in navigation via Maps.
Is it supported by my car?
In addition to location, there are certain car models that natively support CarPlay. This extensive list gives you a clear picture of the specific models that already support CarPlay by virtue of their built-in stereos. Chances are, if your car model is older than 2014, then it is not a native plugin.
If your stereo does not support CarPlay, there is no need to worry; there are stereos you can buy to reach that end.
If your car is on the list, however, then congratulations—the installation process is simply plugging your phone into your car's stereo.

Chris Robson
Auto Mechanic
Pro Tip: Installing CarPlay in an older model
In order to install CarPlay in an older car, you will need to install an applicable stereo; luckily, there are several on the market. They range greatly in price and functionality, so picking the right is simply a matter of taste and budget.
To preface this, it needs to be said that not all stereos will fit all cars. Some fancy footwork might be required to install it properly in some older car models, simply because it might not fit into the built-in stereo slot. This is because most CarPlay-supported displays are double the width of the typical, older stereos, but there are solutions to install them nonetheless.
Below are five potential stereos that you can install in your older model that support CarPlay. As said before, they range widely in price and perks, so it is important to consider all the factors on your way to using CarPlay in your car.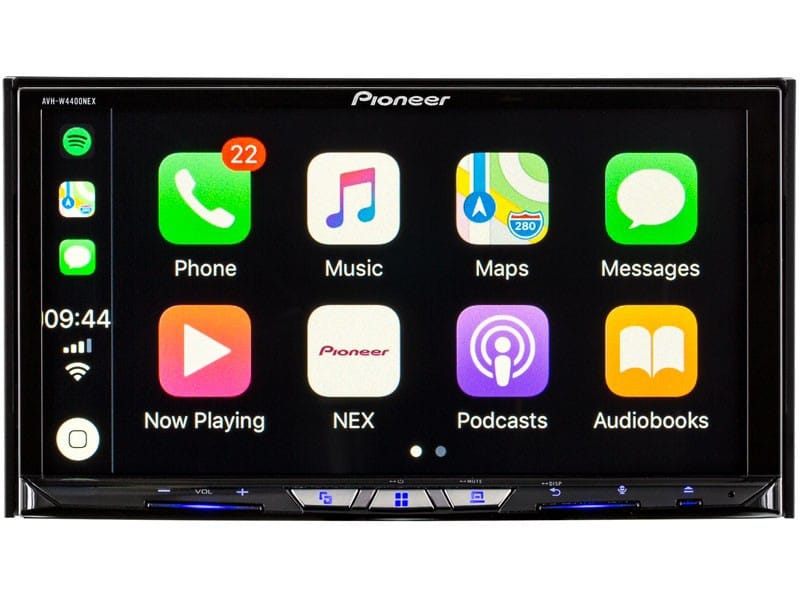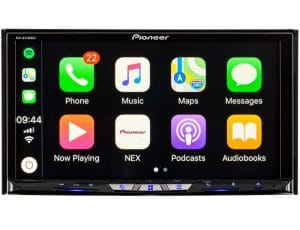 Pioneer has several stereo displays that support Apple's software, one of which is the AVH-W4400NEX model. This product comes with a variety of functions, including a 7-inch touchscreen display.
The main thing to consider about this stereo is its wireless functionality.
This means there is no need to carry around a USB cord to connect your phone to the display; it can be linked to your phone wirelessly. Of course, if you choose to connect it via USB, that is still an option.
In addition, its 7-inch touchscreen display makes it easy to see and use your apps and map. This does come with the caveat that it is a 2-DIN model, which is a fancy way to say that it is double the size of older, slimmer stereo compartments. It also has Bluetooth Radio supported by a 50W power output on the speakers. It is unique on its own (i.e. without CarPlay) too, boasting an SD-card slot for any media that isn't on your iPhone. Finally, it can be fitted with a reverse parking camera, allowing you to see your surroundings accurately on its large screen. However, professional installation is recommended for this feature.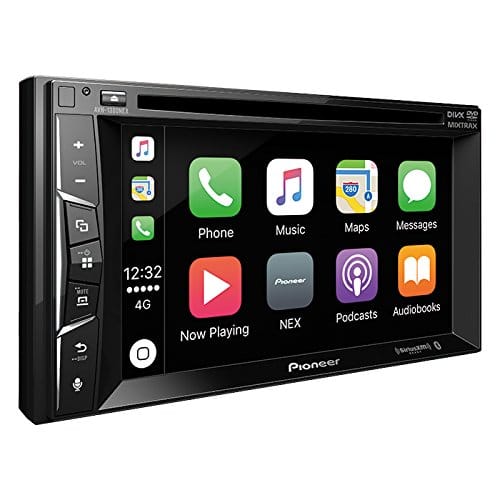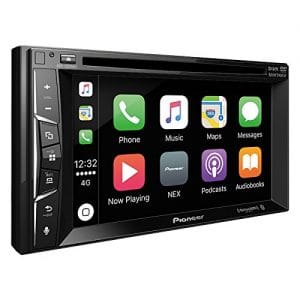 A slightly different model, this Pioneer stereo is possibly the most affordable one on the market. Unlike the previous one, it doesn't support wireless connection (it still has Bluetooth, however), but for its price, using a cable to plug in your phone might not be the worst compromise. It has a 6.2-inch display with a much lower resolution than the other Pioneer screen (800×480). Either way, the icons are big enough to see, and your eyes should mostly be focused on the road anyway.
This model also supports Spotify and Pandora, so users of these platforms wouldn't need their phone to stream their favorite music. All in all, there isn't much to say about this product other than its very affordable price and decent functionality; if you're simply looking to get a CarPlay-supported stereo without all the other perks, this is certainly a strong choice.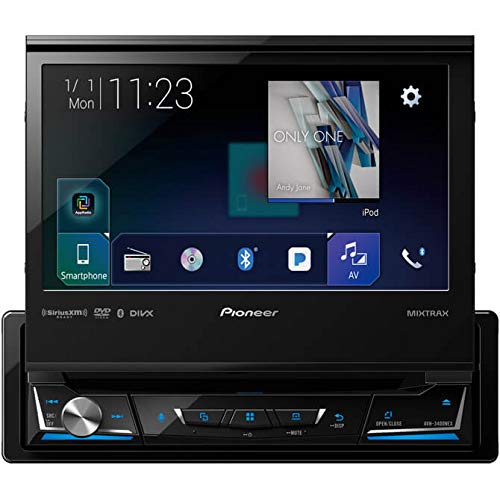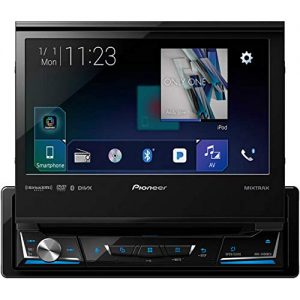 This option is unique compared to the others in our list due to its slim size. Thanks to its fold-in display, it allows users with older stereo slots (i.e. 1 DIN) to enjoy a large display even with a smaller stereo compartment. The display itself is quite large—7 inches—and it is also supported by Bluetooth for phone calls. However, CarPlay connection is wire-only, so it is important to keep a USB cable in your car to connect your phone.
Another great perk about this product is that it comes with a rear-view camera that you can attach to the back of your car for easy parking. For anyone with an older stereo slot looking for an affordable option with no installation hassle (apart from perhaps the camera) might want to consider this option.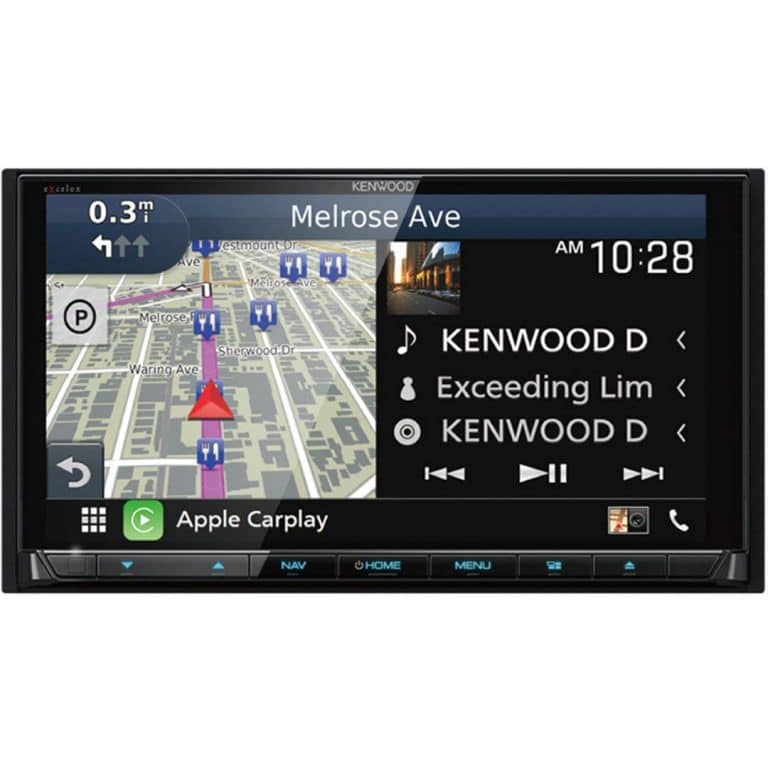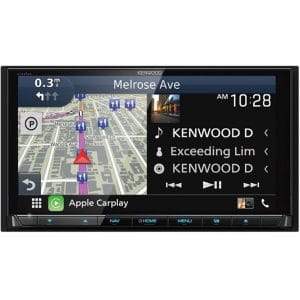 Coming in at a 6.75 inch display, the Kenwood model is one of the priciest in this list for several reasons. Its screen and radio quality are both HD, the former boasting a 1280×720 resolution. It also has its own DVD navigation system and, like most others, supports Bluetooth for hands-free calls. As the price would suggest, it also has Wi-Fi and a slick display. However, CarPlay doesn't work wirelessly, so a USB cable is still a requirement.
While it is a solid choice from a reputable manufacturer, people looking to fit a stereo specifically for CarPlay might be put off by the hefty price and might not need the extra perks.
Finally, there is the Sony stereo, which is another budget-friendly option. It has a 6.2-inch touchscreen display and its own voice control center. It goes without saying that it also has Bluetooth support, but can only offer wired phone connection. However, it can also be connected to a reverse camera (while it doesn't come in the box), adding another advantage.

To put it simply, this is another good choice for people looking for an affordable option. It offers CarPlay support with the added benefit of camera functionality for just a few hundred dollars.
Troubleshooting CarPlay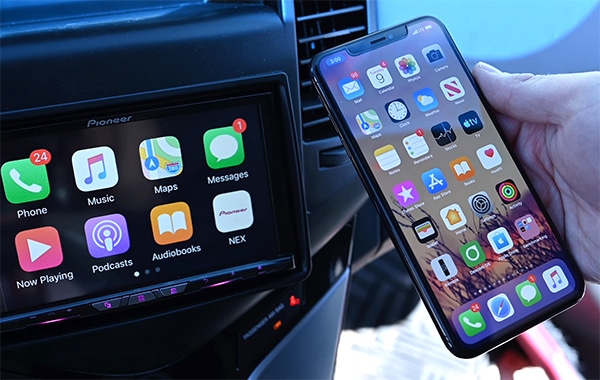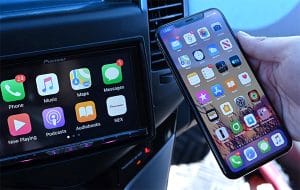 Once you have installed your stereo (or if your factory display supports it), you might run into a few unforeseen problems. These can range from your phone not being recognized to CarPlay not activating. Not to worry; the solutions are fairly simple.
Firstly, make sure your phone is up-to-date and supports CarPlay by installing the latest software updates (note: phones older than the iPhone 5 don't have CarPlay support at all). Also make sure you have the latest firmware (you can check this in your car's or stereo's manual).
Phones older than the iPhone 5 don't have CarPlay support at all.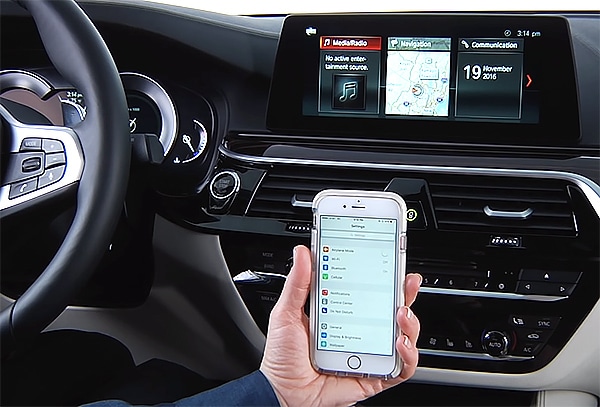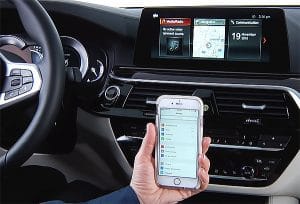 If your CarPlay doesn't activate automatically when your phone is plugged in (or wirelessly connected), you should look for the CarPlay logo on your display. If it can't be located or it still doesn't activate, check to make sure your Siri is turned on.
If that wasn't the issue, you can always try the universal advice—turn it off and on again. Restarting your iPhone and your car might help connectivity issues.
If that still doesn't work, it might be a problem with your iPhone. If your phone isn't detected through the CarPlay app in your stereo, go into Settings > Screen Time > Content & Privacy Restrictions and make sure that CarPlay is enabled in the "Allowed Apps" menu.
Once you've done that and your phone is still unrecognized, try a soft reset by going to Settings > General > CarPlay and tapping the "Forget This Car" option. If it is a problem of connectivity (either wirelessly or with the cable), try fiddling with the wire or trying a different wire or enabling and disabling Airplane Mode.
If none of these tips solved your problem, it is probably best to contact Apple directly, either on their site or by phone. After all, it could be any number of issues that might not have a simple solution.
Conclusion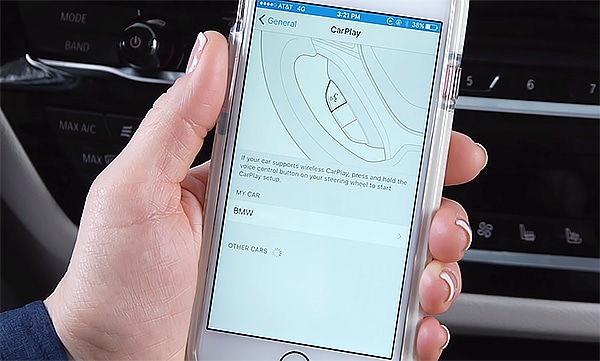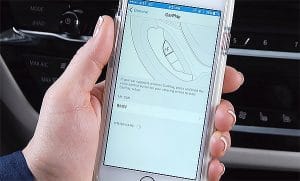 If you have managed to connect your phone to the stereo and there is no connectivity issue in the way, then you're good to go. As long as you have a USB cable— and thats not even required in some cases—you're only a few movements away from integrating your iPhone's functionality straight into your car.