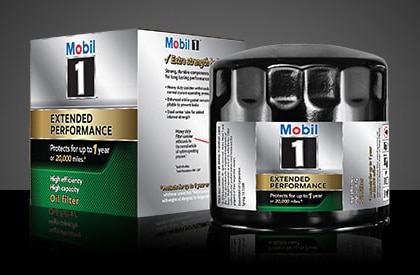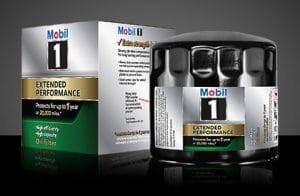 Mobil 1 is perhaps one of the most recognizable brands when it comes to automotive oil products. In fact, it is the recommended brand of many different car manufacturers, due to their attention to detail and a large spectrum of products. In this short article, we'll be taking a look at why Mobil 1 is one of the big players on the market, as well as a few oil filters they offer.


Mobil 1 — Short Overview
Mobil 1 as a brand has a fairly rich and colorful history.
It was originally developed by Mobil oil, and their line of engine oil was first marketed in 1974.
They quickly became known for producing quality synthetic oil, and aftermarket success introduced a fair number of different products—ranging from oil filters to part lubricants.
In fact, Mobil was so proud of the quality brand that they underlined it with a lawsuit against Castrol in 1998; the company accused their competitors of not producing true synthetic oil, but rather passing off conventional oil as synthetic. They, unfortunately, lost the suit, and due to the new definition of "synthetic oil", needed to make their process more affordable to stay competitive. The resulting, more conventional oil turned out to be outmatched by previous Mobil 1 products.
In 1999, Mobil merged with the massive Exxon to create the world-renowned parent company ExxonMobil. As a result, ownership and operation of the
Mobil 1
brand now lie solely in the hands of
ExxonMobil
. Despite its fairly bumpy ride as a brand in the late 90s, Mobil 1 still finds itself at the top of the motor oil industry.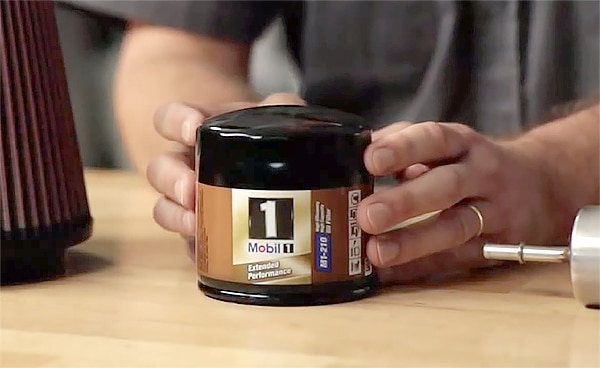 The brand is so well-received, in fact, that it is the official recommended motor oil by a variety of car manufacturers. The list is quite extensive, but some of the bigger names are Porsche, Toyota, Lexus, Mercedes-Benz, and Honda (the last one for motorcycles as well). It's safe to say that Mobil 1 has a decent hold in the automotive sphere, reflected by its many sponsorships and plaudits. The full list of sponsorships is just about impossible to go through in this article, but, as one would expect, they mostly come in the form of racing events.
Its involvement varied greatly, be it in the form of a lubricant supplier to a few racing teams or sponsoring entire events—it was the official sponsor of the German Grand Prix from 1987 to 2006 and the French Grand Prix from 1998 to 2004. In addition, it has been the official sponsor of NASCAR since 2003. Needless to say, it is a very recognizable brand in all automotive interests.
Mobil 1 — Product History
Mobil 1 has become a staple in the automotive oil and lubricant industry, for good reason. They offer a range of high quality products to help your car run as smoothly as possible, and as noted previously, are very respected in the industry. Let's take a quick look at their product line.
It all began with their revolutionary synthetic oil.
In the 60s, Mobil developed a synthetic product that retained its lubricating traits. This was devised for the US military; the grease in the landing gears of planes had the tendency to freeze in cold weather upon their return to the carriers. This is the drawback faced with using mineral-based oil—it is far more susceptible to changes with the weather. Thus, their development of synthetic engine oil spurred the growth of their company single-handedly.
In the latter half of the decade, Mobil began developing engine oil to lubricate oil rigs in Alaska in very cold weather. Soon after, they realized the potential of synthetic oil in day-to-day vehicles, and began working on synthetic oils for all purposes. Subsequently, in 1974, they developed their synthetic engine oil. At first, their goal with this product was to enhance fuel-efficiency in vehicles, and soon after they began developing it towards being resistant to the most extreme weather.
Over the years, as they gained experience and feedback, the product changed—for better or worse.
Specifically, their involvement with testing in both extreme weather conditions and in the top echelon of racing (such as Formula 1 events) gave them the continuous opportunity to perfect their products.
Other than their bread-and-butter synthetic motor oils, they have a variety of other products, ranging from oil filters to gear lubricants. The main aspect of all of these products, as you might've guessed, is that they are synthetic. What this means, essentially, is that there is a lot more thought that goes into the manufacturing process. Unlike mineral-based oil, synthetic oil is refined, distilled, purified, and dissected into its basic molecules. This helps to remove impurities from the crude oil whilst also tailoring the product to its specifications.
Their oil filters tell a similar story. They are fitted with a synthetic blend medium, both cleaning the motor oil in use and boosting efficiency and performance. Of course, they suggest using their filters with Mobil 1 brand motor oil, but it would make sense that they are compatible—the process and mission of Mobil 1 products is fairly straight-forward across the board.
With all that said, let's take a look at a few of the Mobil 1 oil filters available on the market. Despite being under the same name, there are a few differences that separate them, both in quality and objective.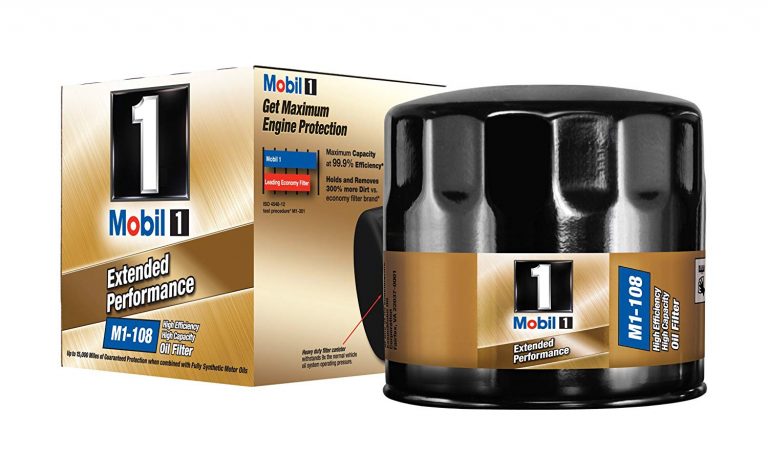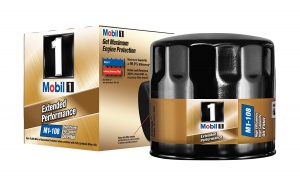 This filter comes in as the most well-rounded (and pricey, as a result) filters of the ones we will review. As the name would suggest, it performs longer and more effectively than its counterparts, lending your car smooth operation without sacrificing performance.
Intricate Design
One of the reasons this model offers extended performance is its well-rounded design. Drivers often note its easy installation compared to competing brands, and laud its ability to keep up in the filtration department. However, the quality it has over its competitors is the longevity of the filter itself; it might not perform much better than other filters, but as reviews would suggest, it can outlast them.
In fact, one buyer punctuated his experience with Mobil 1 by saying he has never had a leak or fail in 10 years of using their products.
The verdict through hundreds of satisfied drivers is clear: for its price, you should expect the kind of quality that this Mobil 1 filter brings to the table. Its considerate design allows it to outperform competing products in the long-run.
Varying Complaints
Despite its top-quality manufacturing, several users had a few unfortunate issues with the product. Several noted (despite giving it a glowing review, mind) that it is pricey and slightly unique in its design. In terms of price, there were different sides of the argument. On the one hand, you pay for longevity and tested quality, so the price equalizes in the long-run. Several other filters perform just as well for a fraction of the price (despite, possibly, being more prone to wear and tear). So, it depends on the buyer; are you willing to pay more for guaranteed longevity?
Other complaints were aimed towards the design; since it is comparably small for some cars, drivers often need to buy additional tools or put some work in to safely secure it in their engine. There was also one qualm a buyer had with the inside of the filter itself; he noted that the valves on the inside weren't punctured all the way, leading to a defective filter. These kinds of complaints seem to be very rare, however—even rarer than complaints regarding shipping issues.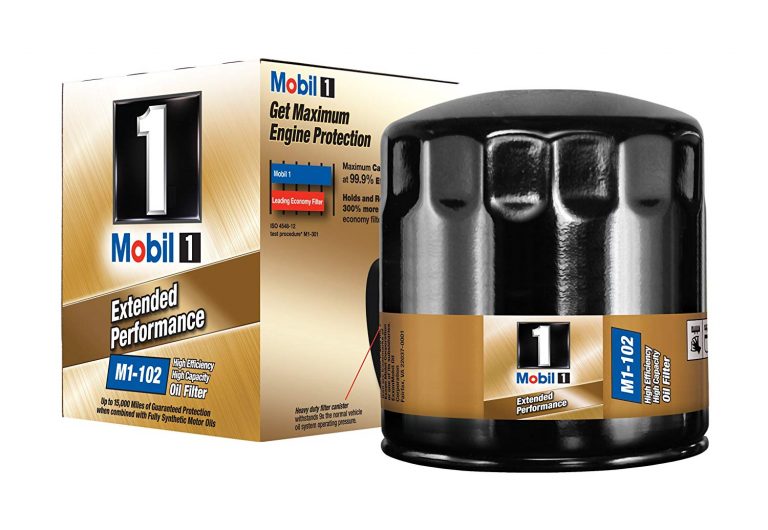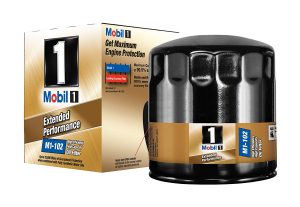 Despite being far smaller than the previous Mobil 1 filter, this product rivals it in performance nonetheless. In fact, it even comes toe-to-toe with it in terms of longevity. Is the lower price really justified then?
Compact and Reliable
Let's first take a look at its structure and functionality. Similar to the previous filter, this one boasts long life performance to cope with the longer drain intervals of modern vehicles. Additionally, it has the same mechanism and underlying design; it is fitted with an intricate structure from the Mobil 1 Extended Performance (M1EP) line, trapping and holding more dirt than its competitors.
It can be bought as a spin-on or a cartridge model as well, adding some flexibility in that sense.
Quality Performance
Thanks to this, there are countless reviews online noting just how long this filter has lasted them. One buyer, for example, racked up a whopping 30,000 miles without a single problem or noticeable drop in performance. Another glowing comment aimed at this product noted just how noticeable its quality was from the get-go. They note that even though they had been using Mobil 1 products and synthetic oil in the past, installing this filter with Mobil 1 synthetic oil completely changed the drive. His ride was far quieter and smoother after the change.
As a whole, there is very little to say about this model other than the fact that it works. The installation is easy, the performance improvement is noticeable, and it can last at least 15,000 miles (according to the warranty). Despite its lower price, it is intriguing as to why it is so much more affordable than the M1-108 filters.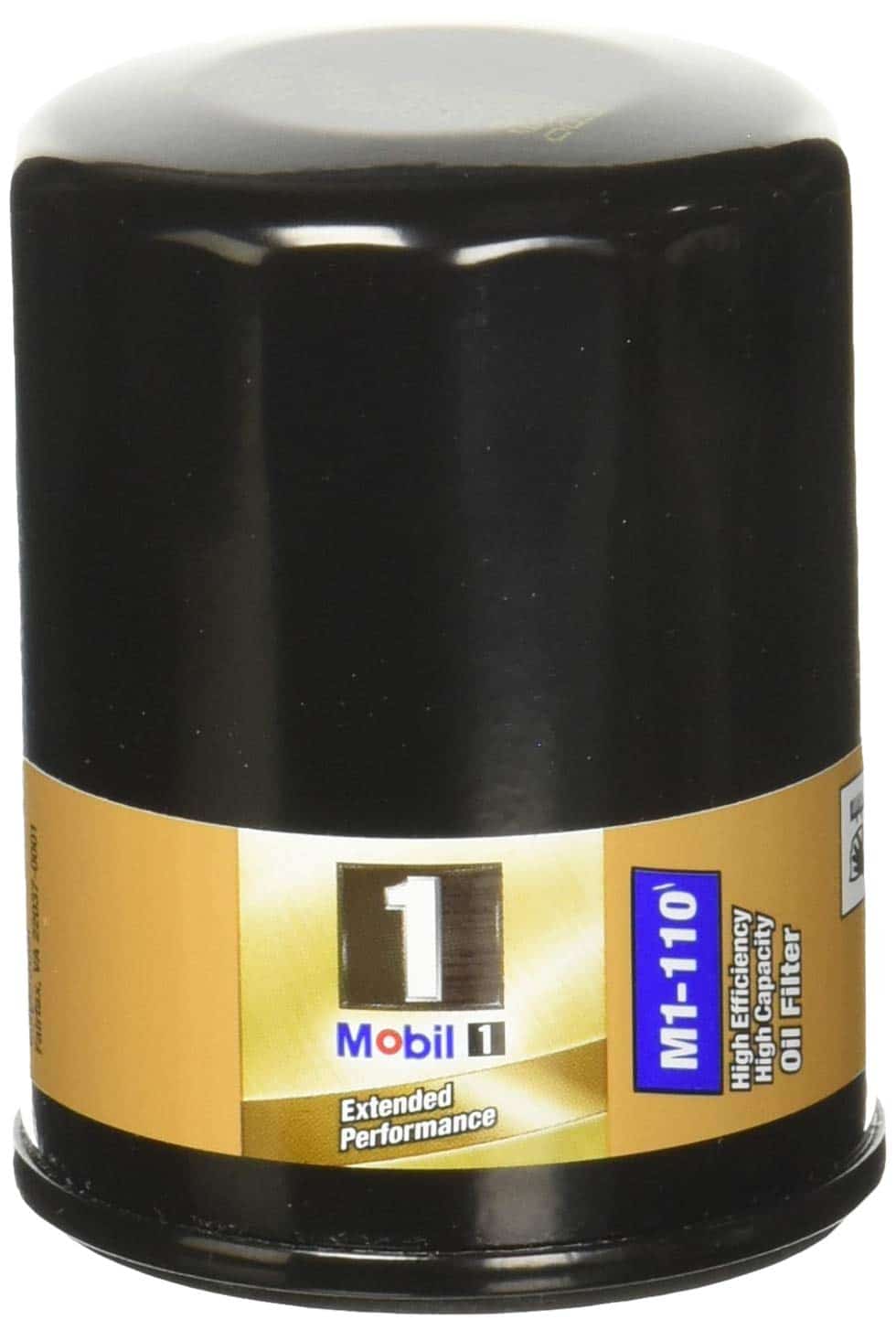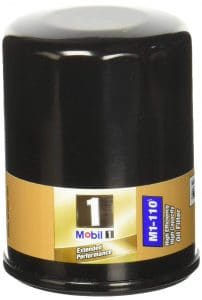 It would seem this list goes from biggest to smallest, because this filter comes in as the most compact design of the three. With the same M1EP design, it would be a safe assumption to make that this filter performs extremely well too—right?
High Quality
The assumption would seem to be correct, as there are countless reviews noting not only the easy installation and smooth design, but also its longevity and durability. One buyer was extremely pleased with this filter (and Mobil 1 products as a whole), citing that over 5 years of use, his car only ever needed an oil change once a year. Others have said, similarly, that they are confident in only changing their oil once every 7,000-10,000 miles.
Simply put, it's a hidden cost saver when it comes to saving you time and money on maintenance. Generally speaking, buyers are very pleased with this product for several key reasons; it works flawlessly together with Mobil 1 synthetic oil, it has a tight layering of media that allows it to stay clean, and it performs stably and reliably. Simply put, this is a lightweight performer comparable to the very best on the market.
Shipping Issues
While this doesn't always fall on Mobil 1, there are several complaints regarding shipment problems. Some buyers were appalled to find a used filter shipped to them, while others yet found problems with the structural integrity of their filter. The louvers that the oil passes through sometimes come defective, either being unopened or having "hair-like" openings, severely impacting the performance. On rare occasions, products came in damaged. To blame the product for these problems would be harsh, seeing as most buyers were elated with this oil filter, but it is something to consider. As one buyer suggests, it might be a good idea to buy the product in-store so you can inspect it closely or return it if needed.
Conclusion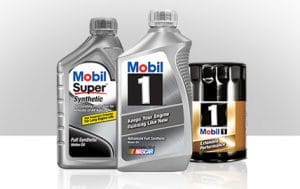 Mobil 1 is a well-established and respected brand in the industry, with sponsorships and involvement in automotion supporting the fact. From developing their first synthetic oils in the 60s to being front and center in Formula 1 races, Mobil (and now ExxonMobil) have grown the name of Mobil 1 steadily throughout the years.
This growth allowed them to branch out into other ventures in the automotive world, specifically in synthetic oil, lubricants, and oil filters. Due to their development side-by-side by an established manufacturer, the products share something of a symbiosis; specifically, their oil filters work best with Mobil 1 synthetic oil (according to customers).
Which Oil Filter to Consider?
To preface this section, there is one important thing to keep in mind: the specific products on review don't fit all car models, so make sure that your car is compatible before buying. In addition, it should be noted that most buyers recommend using these filters with the respective Mobil 1 synthetic oil.
All three of the Mobil 1 filters we looked at are quite similar, both in design and their overall performance. They are all very efficient and effective and have no real glaring differences among one another. We could, however, outline a few characteristics that separate them from being identical products.
Mobil 1 M1-108
The M1-108 stands out as the ultimate "long-term" purchase, as would be cheekily suggested by its harsher price tag. Additionally, it is the largest of the three and requires a little more installation handiwork (though, it is still fairly easy). Otherwise, it is a solid alternative if you're not afraid to spend some money.
Mobil 1 M1-102/M1-102A
The M1-102, on the other hand, is the most affordable Extended Performance model of the three. While that would normally mean cheaper manufacturing, this product doesn't seem to fall off in its later days of use, so it begs the question: why is it so much more affordable than the M1-108? It might have to do with the cars it is usable in or its compact size—whatever it is, this product is still quite a good choice.
Mobil 1 M1-110/M1-110A
If you can look past a potential shipment issue or defective product, the M1-110 or 110A model is pristine. It is the smallest by far of the ones under review, upholds Mobil 1 performance and quality standards, and rivals the other filters for longevity. Its fairly affordable price tag puts it a notch above the M1-108, which is riddled with a few installation caveats (something the M1-110 has no issues with).
Final Verdict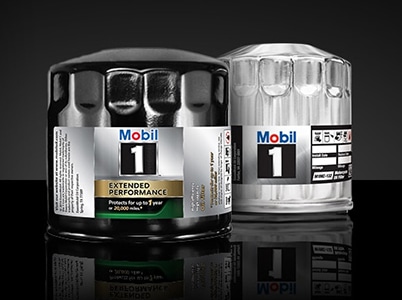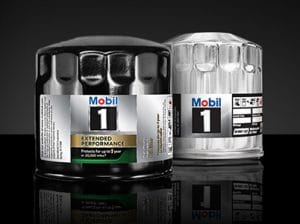 If you ignore the specific car models these filters are applicable for and compare them solely on their performance, the M1-108 seems like an unfortunate outlier. It should be noted, first, that all of these products are in the top tier of oil filters. With that said, the higher cost and bulkier, heavier build of the M1EP 108 model puts it behind the others.
For the remaining two, it's a question of preference. If you're looking to save money and still get a quality product, consider the M1-102 it is a solid choice. If you prefer a more modern and compact construction, the M1-110 might be more for you. Either way, the verdict is clear; with Mobil 1 synthetic oil, each of these filters are in a league of their own.