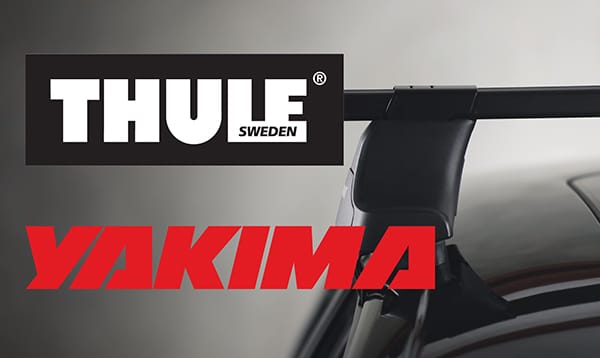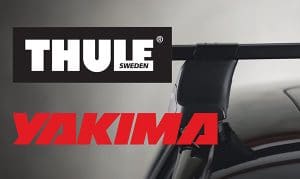 Have you find yourself frustrated after a long car ride trying to rope down or unrope luggage from the roof of your car? It definitely can spoil your mood fast. Thule and Yakima brands are two well-known roof racks on the market to help you solve this issue. Each helps you keep all your belongings and equipment safe and secure on your vehicle no matter where you travel to.
Thule vs Yakima. What to Choose?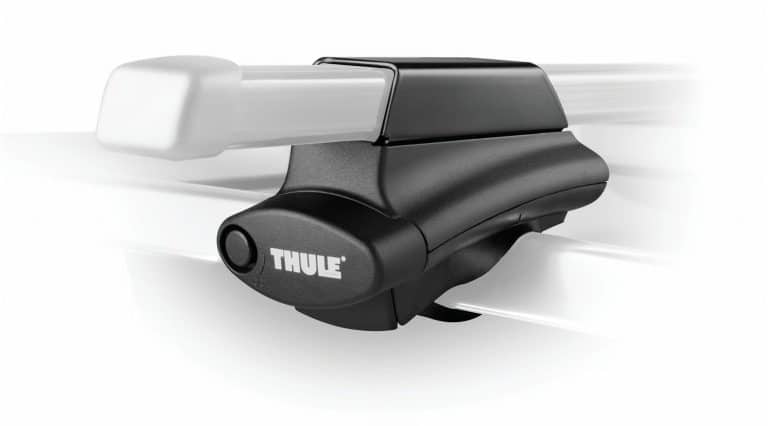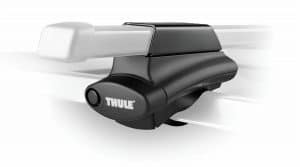 Thule group is the world-leading manufacturer of the products that helps bring the belongings you care for. They offer Sport and Cargo carriers such as roof boxes and carriers for transporting cycles, roof racks, water and winter equipment by car. The company was founded in 1942 and now it sells in more than 140 markets.
With rubber coated steel strap, custom fit and maximum rack strength are guaranteed. It does not fit Rapid and Aero Bar, Thule AeroBlade, but fits Thule Square Bar, WingBar Evo, WingBar, and ProBar. The system is locked with 4 lock cylinders, but the locks are not included.
With its mountable and durable foot, you are able to attach it to various raised railings. Thanks to built-in tool, you can remove or install it quickly by a turn of a handle. With rubber-coated steel strap, it is possible to securely attach the foot to the raised railings. Its maximum load is 165 lb/75 kg.
Thule Crossroad Railing Roof Rack Foot Pack is rather noisy. It can withstand the interstate speeds of 80mph. You can use it preferably when traveling. With it, you are able to carry bike racks, bags, winter sport carriers, strollers, backpacks, baskets, laptop sleeves and cases, child bike seats, water sport carriers, and more.
With the integrated rubber lining, the rails are kept completely protected from any kind of surface damages.
It is adjustable to clamp securely to the vehicle roof or existing raised rails. You can tighten the strap by turning the screw, which is hidden behind the lockable door. With Rapid Crossroad iron grip, the unmatched security and strength are offered during mounting carriers to the roof of your car.
This mounting system is irreplaceable, when you are going biking, skiing, boating, or backpacking.
Pros
Maximum rack strength
Possible to be attached to a number of raised railings
The rails are protected from any kind of surface damage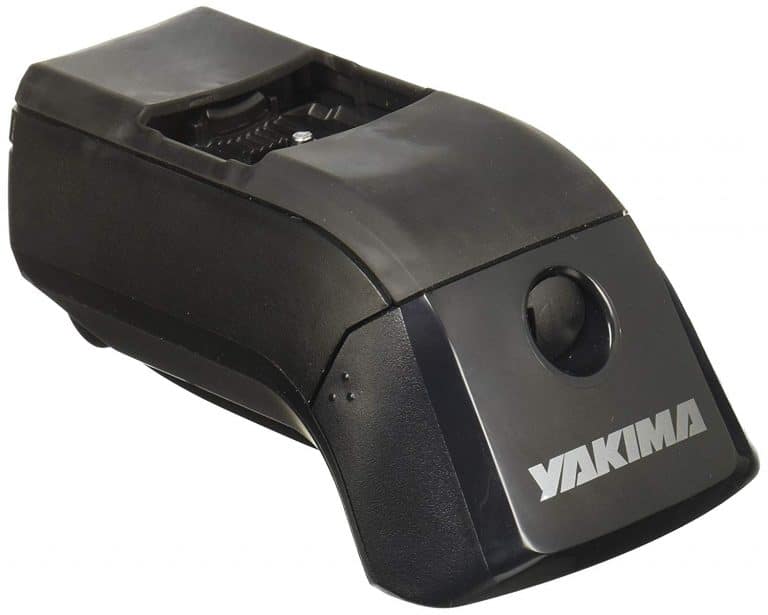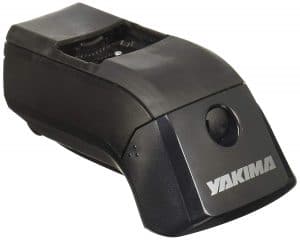 The company was founded in 1979. It is located in Oregon, USA. It offers racks, cargo boxes, mounts, and base camp products for people who want to carry the gear to the places they wish. When designing a new product, they consider the challenges people might encounter and provide the best solutions.
With its over-molded stainless steel strap, you can accommodate a number of raised rail profiles. All the tools for installation are included. With perfect roof clearance, you are allowed to have a wide range of the Yakima gear mounts. It is recommended to be mounted to cars with raised side rails. RoundBar SL Adapter is recommended for mounting Yakima's Roundbar.
With the instructions provided, it will take you less than 45 minutes to install it.
To make straps secure, you should click torque tool, which is included, 3 times. The materials of the system are weather-resistant stainless steel, elastomer construction, and glass-reinforced plastic,
The set consists of 4 TimberLine Towers (2 or 4-pack of TimberLine Towers and 1 torque tool). The tower architecture is advanced, sleek, strong, and quiet. The air flow is smooth. Yakima Timberline Raised Rail Tower System works with JetStream, RoundBar, and CoreBar crossbars with its adaptable BarBed material. Depending on bar rating and car, the load capacity is 220lbs (100kg). With the SKS system, it easily locks for your car with one key for maximum convenience. You can combine Streamline crossbars with any kind of StreamLine Tower StreamLine Tower. Tower System can be accommodated to multiple lengths of through the bars. The Lifetime Warranty is limited.
The Yakima TimberLine Raised Rail Tower System enhances various nature of your nature SUV, wagon, or crossover. With this system, you may carry multiple kayaks, skis/boards,bikes, and rooftop carriers for long distances.
Pros
Ideal roof clearance
Smooth air flow
Silent drive
One key for locking
Cons
Limited lifetime warranty
Thule vs Yakima – Buyer's Guide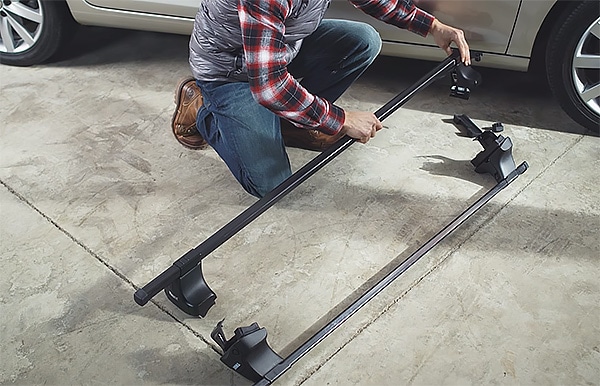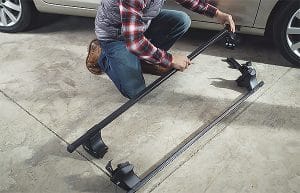 Roof rack is a set of bars, which are secured to the roof of a vehicle. People use it to transport large items such as bicycles, canoes, luggage, kayaks, skis, and various containers and carriers for a long distance. The roof racks are providing the attachment points for the aftermarket roof-rack system. For mounting of the roof rack to your car, you will need foot pack, fit kit, and crossbars.
There are 7 roof types:
Naked Roof – There are no designated attachment points with the roof being bare
Flush Side Rails – There are 2 flush rails, running parallel to the doors. There is no gap between the roof and rail. For instance, it's impossible to slide the hand underneath
Raised Side Rails – there are 2 raised rails that are running to the door parallel. There is space so you are able to slide the hand underneath
Gutters – There is a metal ridge, running along the doorstop on each side. It is slightly sticking out of the vehicle's side
Tracks – There are slots, long metal channels, tracks, running to the doors in parallel position. The tracks might be either installed aftermarket or factory
Fixed Points – There are 4 hidden attachment points. Cover or plastic door usually disguises them
Optional or Factory Crossbars – These are pre-installed side rails or crossbars on the car by a dealer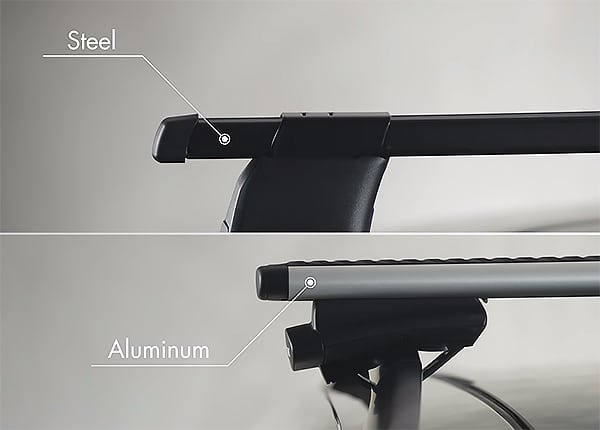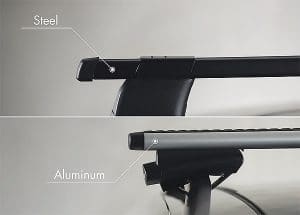 Material and Mounting
Choose the roof rack, made of reliable material because it influences the durability. Note that when the material is improper, you will constantly hear noise when driving. Also, the sleek design is preferable. The process of mounting should not take a long time.
Loading and Security
The input time should be minimized. With the ideal roof rack, you will be able to load and unload the belongings easily and safely. All the luggage should be secure when driving.
Frequently Asked Questions
Is it possible to go through a car wash with roof rack?
No, we'd rather you didn't take your car through the automated car wash because it may damage some parts of your roof rack.
Can I cut Thule aero bars?
The shortest load bar is recommended to fit the vehicle. You can cut the Thule square bar easily. You should cut all 4 ends for keeping the bars centered when you want to cut the AeroBlade.
Do I need crossbars on the roof rack?
The aftermarket roof-rack system is not needed when you car came with roof rack and crossbars. The vast majority of roof-rack mounted accessories and carriers on the market is possible to fit factory load bars.
What are the load bars?
Load locks are used to secure luggage during transportation with maximum load safety. They prevent shifting, which might be caused by not secured products with load bars. So the products will not damage each other.
What are roof racks used for?
You can store sports equipment, luggage, and other stuff, which cannot be transported inside of your car. For example, you can carry up to four bikes on your roof rack on the top of your car.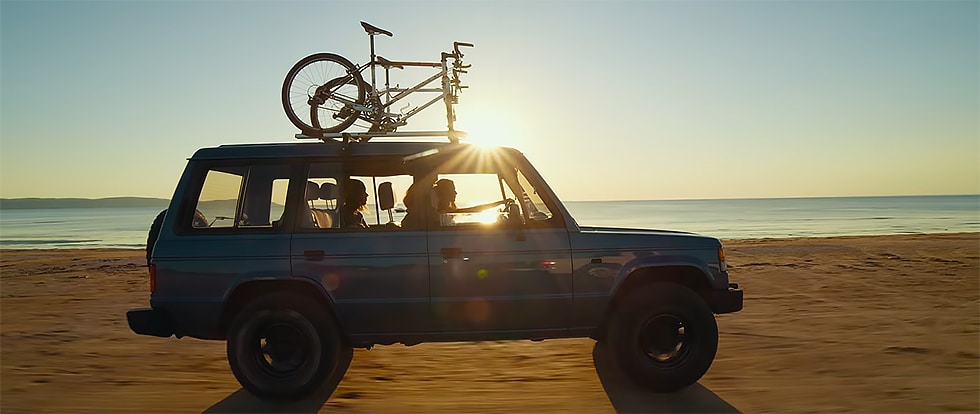 Is the gas mileage affected by roof racks?
Yes, it is. For example, when the stuff you strap is more aerodynamic, the less they affect your car's fuel economy. The roof racks are responsible for 0,8% of light duty car's fuel consumption (which is 10 million gasoline gallons). Because of aerodynamic drag, cars need to spend more energy.
How should I carry the load on my roof rack?
First of all, read the guidelines in the manual. For instance, when you carry loads, they must not be extended to 3 meters forward of the front seat. Also, it should not be 4 meters behind the rear axle. The maximum length should be not more than 12,6 meters.
How does roof rack influence car performance?
After installation of the roof rack, the drag on the car will be increased. The car's performance will be affected aerodynamically. To minimize the effects, you would better drive at average speeds.
What might happen when you overload your car?
The fuel consumption will be increased, Also, it is illegal. Meaning, when the accident occurs, your insurance will not cover the expenditures.
Are crossbars needed to carry my gear?
It depends on what kind of luggage you carry. For example, you can carry bikes behind the car. Also, you might carry such things as Snowboards, Kayaks, Skis, and Surfboards.
What are the parts that attach to the roof?
The Crossbars are the ones that go horizontally the car to support. The Tower owns all the system moving pieces. It is placed between the car and bar. Landing Pad or Clip interfaces the car directly.
Do I have to secure the luggage at the rear and front straps?
Yes, you do. Just utilize tern and bow tie downs or else your boat/canoe/surfboard may twist during the drive.
What can I do to improve gas mileage with a rack on my car?
Do these three things: maintain a stable speed, try to avoid difficult accelerations, slow down when the winds are heavy.
Can you place a roof rack on any kind of car?
Mainly, 98% of vehicles are able to attach a roof rack. As long as contemporary cars don't have gutters, the vast majority of roof racks are made without them.
Where are Yakima roof racks produced?
Earlier they were made in the USA, but now they are designed in Mexico. All the hitch racks are made in China.
Who is Yakima racks owner?
Yakima products were bought by Taiwanese manufacturer. Yakima works in the role of the independent subsidiary of Kemflo International Co. Ltd.
Can I utilize my old FitKit with the Thule Evo Clamp foot?
No, FitKits are made for Traverse foot packs so they will not work for the new foot design.
Why are my new Thule bars bent?
They are not broken. The bars are bent to allow the tension when the foot pack will be tightened to the roof. They will straighten as soon as they will be properly installed.
Do foot packs come with Thule lock cylinders?
No, they don't. You should purchase them separately to secure your car's roof bars.
What is the maximum weight capacity of the Thule Evo Foot Systems and WingBars?
It is determined by the car's performance. Usually, it is 220 pounds for a pair.
How far apart are the roof rack to be placed?
They should be placed 27-9/16 inches apart.
What is Crossbar spread?
It is a factor that determines the loads and accessories that can be safely carried on a car by a system.
What is Thule warranty?
Its warranty covers any kind of damage that happened to your Thule brand product. It guarantees to repair within thirty day when you show the warranty or a complete replacement of the product.
What about Yakima warranty?
Yakima offers a limited lifetime warranty, but you will have to register on the official website to get the service in the future, if needed.
Conclusion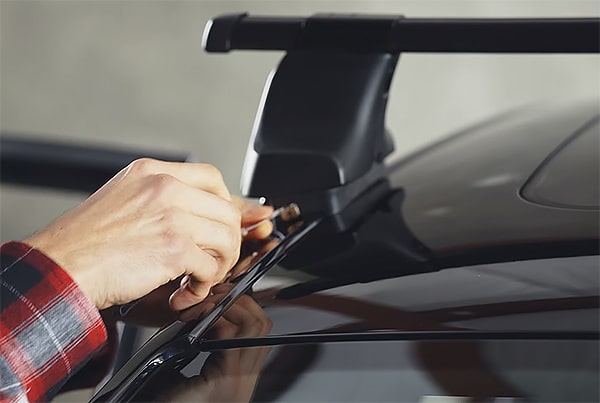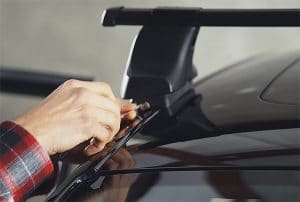 Comparing Yakima and Thule might be complicated because their target customers are different. For example, while Yakima will suit perfectly drivers on a budget who value functionality, Thule manufactures its products for those who appreciate beautiful design. Both racks are helpful.
Hope this article was useful for you. If yes, please tell us your opinion by leaving some comments below. Have a great day!