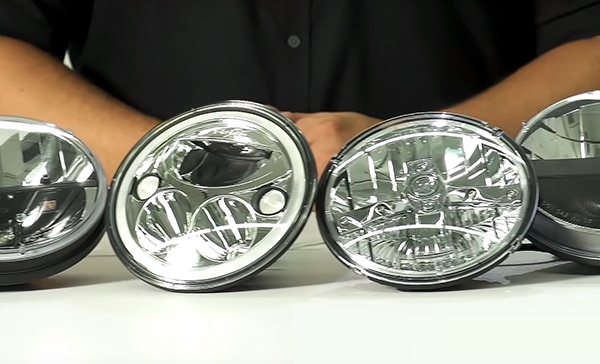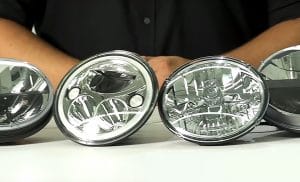 You may have heard of all the advantages of LED lights over conventional lighting systems—from energy efficiency to longevity. There are many reasons why halogen headlights are the prevalent form of lighting in vehicles today, but LED lighting is a very enticing alternative.
You might think, "why does the type of lighting even matter?" To put it simply, brighter and more steady lighting is more helpful in identifying your surroundings at night and avoiding any potential collisions.
When it comes to the road, safety is the number-one priority, so it's no wonder people look for the best headlight alternative.
In either case, LED lighting is something that is quite common nowadays, and can be found in a rising number of industries as a novelty. From gaming gear to the "neon" tubes that give a dark room a unique type of lighting, LED is now finding its way to car headlights.
For good reason, no less; LED headlights can illuminate more consistently and are more energy-efficient than halogen or xenon lights. There are, however, a few drawbacks—heat, for example—that require LED lights to be regulated via certain standards. Most of these are fairly basic and sensible, so let's just dive into what you need to keep in mind if you want to install LED headlights.
DOT Regulations for LED Headlights
Essentially, the Department of Transportation (DOT) regulations for LED lights are no different to existing vehicle light "do's and don'ts". These can be broken down into three categories:
Intensity
Brightness
Color
For intensity, it's perhaps what you might expect. Headlights that produce an intense beam of light can disorient oncoming drivers and pedestrians, and on the road, even a second of confusion can lead to a fatal outcome. As such, the regulations regarding intensity of headlights is fairly universal; as a rule of thumb, drivers should dim their headlights when an approaching car is around 500 feet away to avoid any temporary blindness. Thus, this regulation can be summed up by saying that if you're dazzling people with your headlights, they need to be toned down.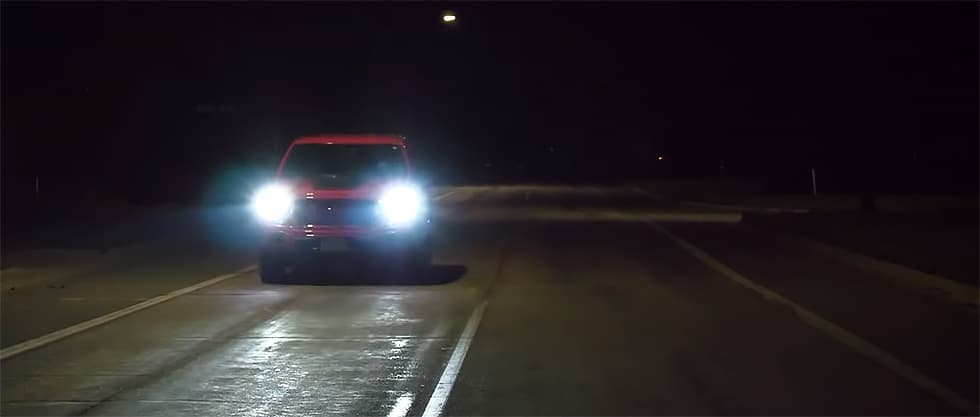 For lack of a more distinctive term, brightness refers to the lights being sufficiently bright to be of use in the dark. While your lights can't be too bright, they also need to illuminate enough for you to avoid collisions and react in time to whatever might be on the road. The laws vary from country to country and even state by state in the US, so make sure to check the exact regulations regarding brightness. However, a common law states that you should turn on your headlights if you cannot see at least 1000ft from you. In some cases, you also need to turn them on from sunset to sunrise.
To summarize the first two points: your headlights need to be bright enough to be useful to you, but not bright enough to be a hindrance to others around you. Essentially, you want to find the sweet spot with your headlights. This brings us to our last regulation, which is so simple it doesn't need its own paragraph.
Your LED headlights have to be white (in accordance with the DOT test procedures).
That's about it for the color—if you try to get fancy with it, chances are it's illegal.
If you are unsure about any of these regulations, it might be a good idea to talk to a professional in the field (DOT inspector, attorney, etc.) to make sure you're in accordance with the law.
SAE Certification for LED Headlights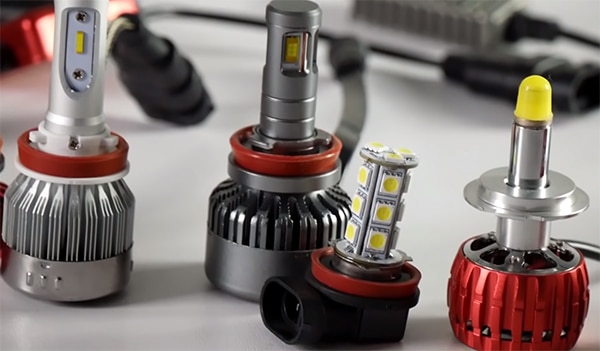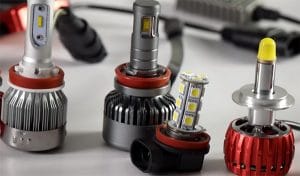 While unrelated to DOT regulations, the Society of Automotive Engineers (SAE) has its own guidelines for optimal LED lighting for vehicles. To put it simply, having an SAE certification for your headlights doesn't necessarily mean that they are DOT compliant, but it is a good start.
One main distinction between the procedures for DOT and SAE certification is the method of testing. DOT standards are derived from laboratory tests, taking into account brightness and overall intensity of the respective LED lights. On the other hand, SAE tests headlights in an "on-the-road" scenario—a track test.
The SAE takes into account more detailed assessments of LED lighting, and has been looking into dynamic lighting (or Adaptive Driving Beam) and even lighting styles for optimal LED setups. Simply put, ADB is a method of lighting that adapts based on the situation. So, if you have a vehicle approaching you, it will adjust to it by dimming your lights to the baseline (i.e. existing certified headlights). This technology is fairly new, however.
Overall, getting SAE certified headlights means you have a decent setup in terms of aesthetic and general safety in a test environment. This doesn't always align with DOT regulations, but it is a good start when looking for LED lights to mount on your vehicle. SAE "regulations" are optional in that sense, but the organization comes up with new standards regularly in their goal to steer LED lighting to be a staple in the automotive industry.
Things to Look Out for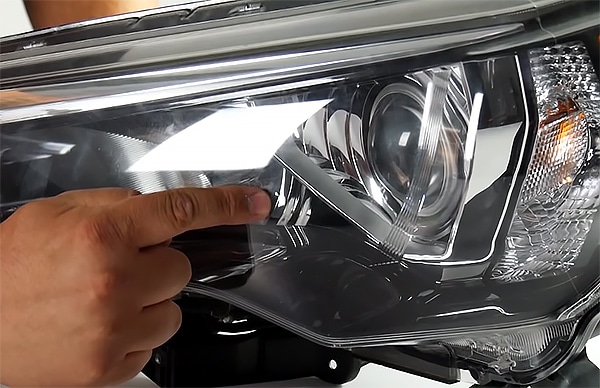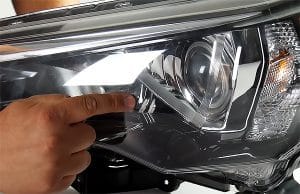 There are certain warning signs that your LED lights are not up to standard and can land you a fine if you're not careful. In general, converting your halogen or xenon lights to LED lights isn't illegal, but it has become a fairly controversial topic in recent years (with the rise in popularity of alternative lighting sources).
To start with, some people conflate brightness with safety—while it certainly allows you to see and react to the happenings of the road, it puts others (and by extension, you) in danger if the lights are too bright. What some drivers might not expect is how much brighter the LED mounts are than factory lights, and don't adjust accordingly.

Chris Robson
Auto Mechanic
Pro Tip: To put it into perspective, the energy-efficiency of LED lights can be up to ten times that of halogen lights, meaning a standard 300W halogen headlight can be replaced with a mere 30W LED one. The risk arises when a driver doesn't check and adjust the output of the new LED lights to match their previous ones. To shortcut this issue, it is important to replace existing lights based on the lumen output (i.e. brightness)—so, if your lights are 5000lm, try replacing them with 5000lm LED lights.
Another aspect that can land people in trouble is the potential changes in beam pattern when making the switch to LED. Certain reflectors are incompatible with LED lights, and can result in a beam pattern that is too narrow or too wide, which can blind oncoming drivers or be insufficient for lighting up the road (respectively).
It is important to make sure that your reflectors are compatible with LED lighting (or buy LED-supported reflectors) to sidestep this issue.
If you're still wondering why colored LED lights are illegal to use on the road, there are several reasons for this regulation. First of all, it could confuse other drivers due to the uncommon nature of your headlights. For example, red lights often mean that you're slowing down, so having red headlights would be extremely confusing. On the other hand, lights that aren't white are dimmer—this is problematic especially in dense fog. Finally, colored headlights could alter your perception of your surroundings, from traffic lights to signs. All in all, it isn't worth it and is unsafe in general.
What to Look For
If you are considering buying LED headlights for your vehicle, you should pay special attention to a few key qualities of LED lighting to ensure your purchase is a wise one. The lighting efficiency of LED headlights can help you determine how your LEDs are using energy and converting this energy to light. LED headlights can range from 6000 to 12000 lumens produced per 1 watt of energy used. If you live in a remote area for example, you may want headlights that are on the higher end of this range.

Chris Robson
Auto Mechanic
Pro Tip: Once you have determined the best lighting efficiency for your vehicle's headlights, you should also consider the appropriate heat sink according to the lumen range you have selected. All lights generate heat of some sort; though LED lights are one of the most efficient in converting energy into light, some heat is still produced. If you choose LED headlights that are more luminous, you will need headlights with a larger surface area to disperse any heat produced. Some headlights come with additional fans to cool the heatsink, though this can become a bulkier setup that is also harder to install. The heatsink of your headlights is, therefore, an important factor in determining the best-LED headlights for your vehicle.
Last but not least, check the estimated lifespan of any headlights you are contemplating purchasing. Many LED headlights have a relatively long lifespan of up to 50000 hours, but even before this limit they may start to dim in brightness and work less effectively. Purchasing headlights with both a long estimated lifespan and a good warranty plan in case the lights start to dim or malfunction can ensure that your purchase was a good investment, and will save you money in the long run.